Tom Hanks is generally known as a Nice Guy.
He certainly confirmed this during a shopping trip to Los Altos in the San Francisco Bay area recently when he spotted three Girl Scouts selling cookies.
The 58 year old academy award winner was out with his son, Truman, 19, on their way to a typewriter shop (turns out his hobby is collecting typewriters?!) when he wandered past the cookie sale.
Hanks bought four boxes of cookies and donated an additional $20. When he was recognized he then posed for pics with passers by—but only if they promised to buy cookies too!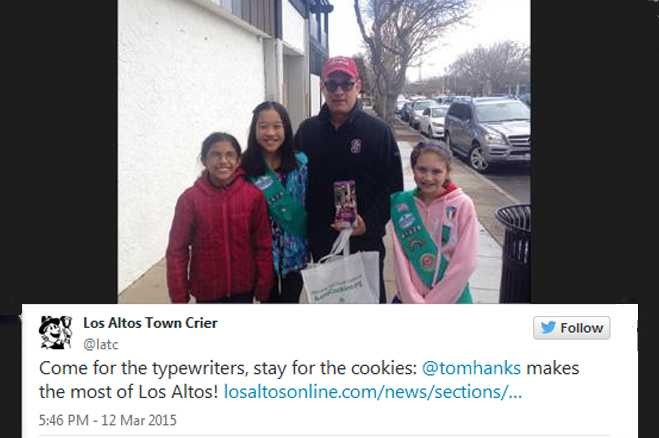 Archana Appanna, whose daughter was one of the three Scouts selling cookies that Saturday, told the Los Altos Town Crier.
"I'm still on cloud nine, we did not know who he was (at first) because he covered his face with a baseball cap and glasses."
LOVE him!