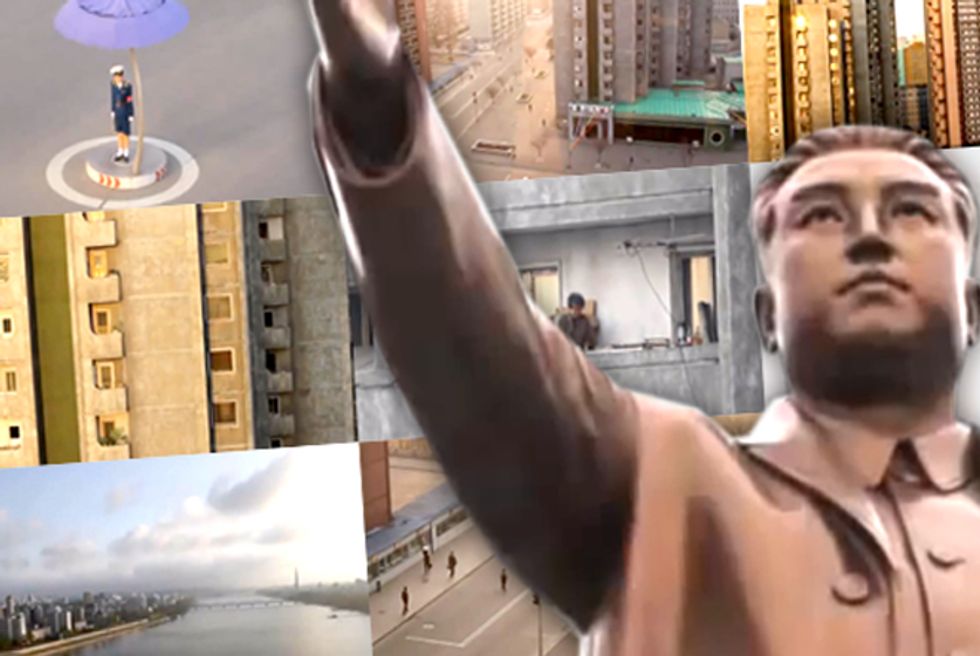 north korea everyday life pyongyang
North Korea is one of the most closed countries in the world.
Few from the Western world get to see what everyday life is like inside the dictatorship—but a mesmerizing video, which you can watch right here on Popdust, offers a glimpse at life in the North Korean capital, Pyongyang.
South Korea Stages Fake Funerals In Bid To Stop Soaring Suicide Rate
The streets of the largest city in the Communist country, which is home to an estimated 3.3 million people, are eerily empty—making it appear more like a ghost town than a bustling metropolis.
However, despite the empty streets, almost people-free sidewalks and car-less roads, a uniformed cop dressed in a smart uniform, stands on a podium going through the motions of directing the flow of invisible traffic.
Saudi Arabia To Crucify Teen Protester Because Beheading Just Isn't Enough Sometimes
Adding even further to the bizarre scenario, a group of maintenance workers can be seen sweeping the already pristine streets and tidying up non-existent trash.
All the while you can hear the backdrop of classical music that's piped through a speaker system and broadcast all around the city.
Marco Rubio Really Wants A Beer With Malala Yousafzai (A Muslim Teenager)
No wonder Dennis Rodman can't get enough of the place...