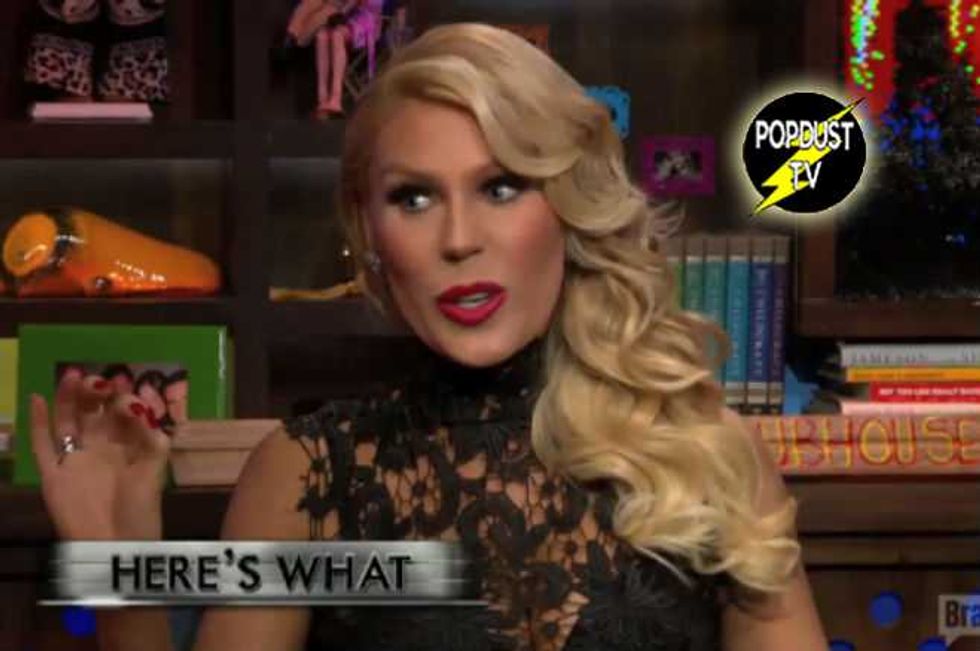 Gretchen Rossi appeared on Watch What Happens Live on Tuesday night - for reasons we still don't completely understand - and wasted no time in bashing her former castmate Tamra Barney.
When Andy Cohen showed Gretchen and Slade Smiley a reel of the things Tamra has ever said about them, Gretchen put her psychologist cap on and proceeded to give her expert opinion on the Real Housewives Of Orange County star:
"The thing is that Tamra Barney has lost all credibility with everybody, including the viewers," Gretchen said. "She's the biggest lying, manipulating, conniving, narcissistic sociopath. And I say she's a sociopath because sociopaths don't even realize that they do any wrong. All they do is blame everyone else for their mistakes, and that's all she continues to do."

"She lies really good. She manipulates really well. She lies and tells everyone she is doing it just for the show. I think that hurts the franchise. Because when I was on the show, I was real, I was really me. I wasn't playing a character, and I wasn't doing anything to make good TV."
Apart from that totally fake engagement and proposal to Slade, right? Who she is STILL NOT MARRIED TO!
Here's the thing - Tamra is still on the show and Gretchen is not. She is only relevant because she bashed Tamra, who has the children she wants, the money she wants, the career she wants and the relationship she wants.
Stay desperate, Gretchen! Go sell some purses or whatever it is you're doing these days.