Arts
Shirley Loses her Marbles in Garbage's New Must Watch Video!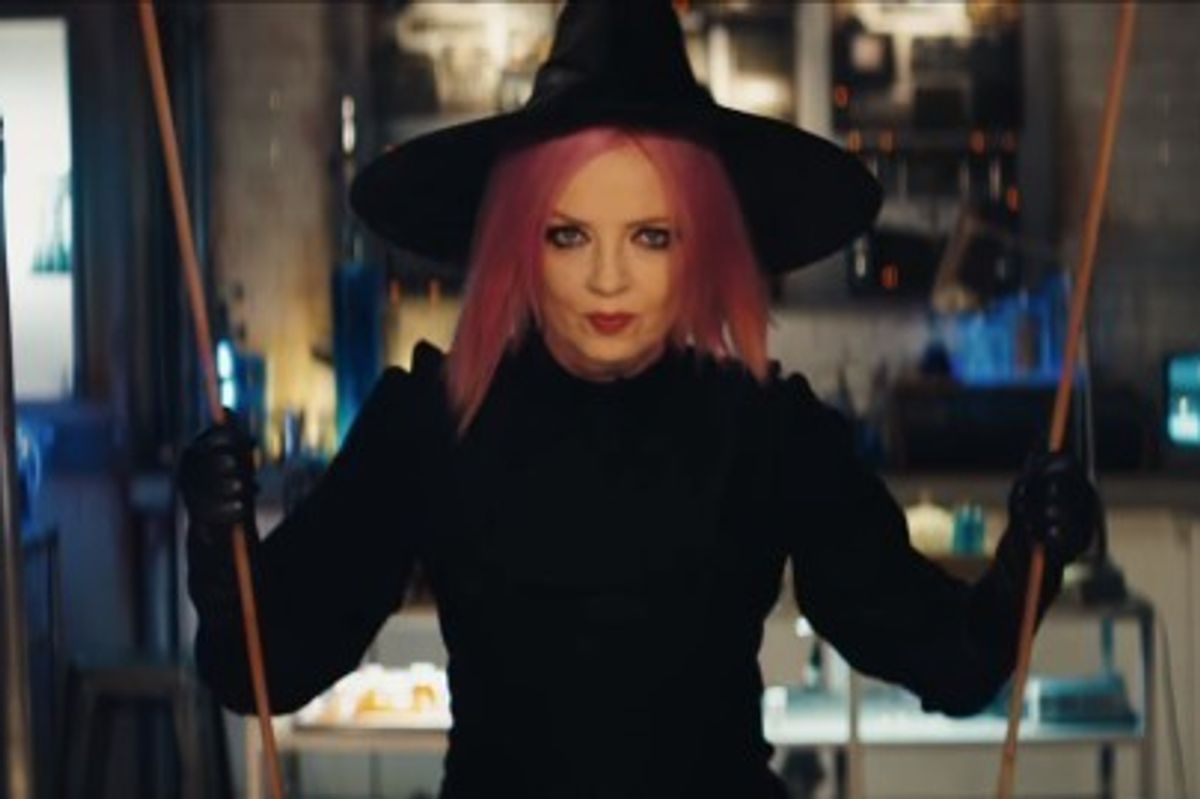 Can somebody pretty please hit up the one-and-only Garbage frontwoman that is Shirley iconic grunge queen Manson for us? Because it's a struggle attempting to analyze the maniacal madness that is going on in "Magnetized," the second single and music video from Garbage's sixth studio album, Strange Little Birds. One thing is for sure: it's creepy and it's kooky. And the dark song, like the entirety of the alt-rock legends' roaring tunes found on the LP, is fan-fuckin-tastic. It's seriously giving us major "Push It" 2.0 vibes.

But the video, people. THE VIDEO! First off, it proves that Shirley remains to forever be the flaw-free grunge goddess and badass style icon that we all live and die for. She looks so damn good! I mean, those powder pink punk locks are made of spiked punch dreams. Also, the '90s-ish cherry red velvet baby doll dress is simply incred.
So, there's a lot happening in the Sci-Fi-heavy, Scott Stuckey-directed clip. This includes Shirley finding herself in a mad science laboratory, I think, where she furiously croaks about not being in love and being "magnetized by you." (I feel you, girl.) Perhaps the getting-tangled-in-a-neon-rope thing is a lovelorn metaphor. Unclear. There's also a tween, adorable Shirley doppelgänger, who roams a spooky hallway while clutching a teddy bear, plays dress-up in a witch costume, and experiences a super static-y bad hair day. Those are the worst.
The most magnetizing (LOL) highlight is the gorg Shirley of today rocking a witch hat while swinging on... a swing. The childlike playfulness VS. the evil (or maybe just misunderstood!) witch juxtaposition! It's quite poetic, or something. And on that note, Shirley would have unarguably been a fantastic addition to the American Horror Story: Coven badass crew, am I right? (Although I'm really not sure my mind could've handled Stevie Nicks AND Shirley Manson sharing scenes. *DEAD*) There's needles, lasers, surgical gloves, wind machines, smoke machines, boiling potions, enlarged (AKA terrifying) pupils, flashing television screens, really nice and severe eye-makeup moments and the thematic-friendly magnifying glasses. Okay, so, still not really sure what's going on. (Note: I nearly failed Chemistry class, so…) But it all looks very stylish and edgy and Halloween appropriate. Perhaps the final lyric from the grunge gem does the finest explaining of the musical horror story: "There's nothing I can do. It's all a fantasy."
Shirley, you'll always reign supreme.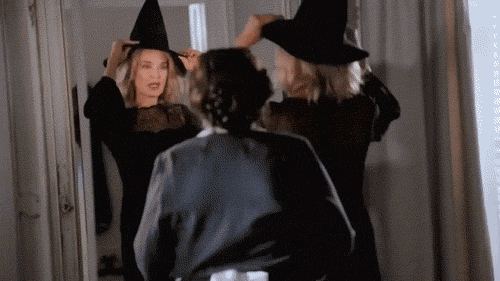 Correct response: