MUSIC
Hot Take: Best Drake Banger of 2016, Shouts Out Lil Yachty, Promises to Get Gucci into Canada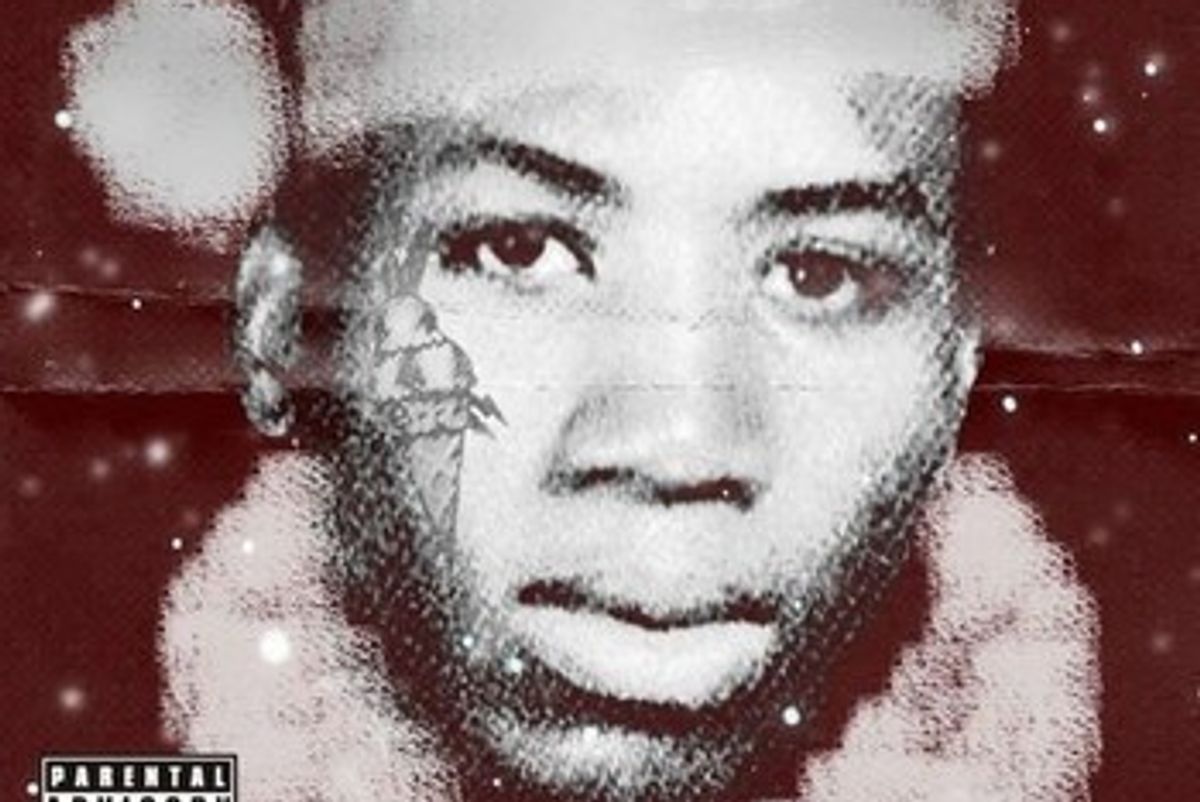 How many albums have you put out since, literally, July?
Some time in May, ages ago really, a very forgettable piece of trap named "Panda" hit the big number one. A few months later Gucci Mane was released from prison early and, consequently, strove to put out so much trap that it would wipe any trace of Desiigner off the face of the earth forever. Or maybe it was just watching producer/protege Mike Will Made It get the New Yorker treatment.
Regardless, hella prolific doesn't begin to cover it. First came Everybody Looking, a professionally put-together capitalization on his enhanced profile that showcased a newly sober king of trap, featuring everyone from Kanye to Drake and kept Mike Will behind the boards. Then came the Rick Ross-dropping, classic-era Gucci throwback Woptober. Thought it was time to tie-up your Gucci-related calendar? Ostensibly a sequel to 2014's East Atlanta Santa or East Atlanta Santa 2: The Night Guwop Stole Xmas, the much-hyped The Return of East Atlanta Santa is no low art-budget mixtape. It's a full classy-as-fuck album, already teased with two singles and a music video.
But the best material and biggest surprise on The Return of East Atlanta Santa isn't either "Stutter" or "St. Brick Intro,"--as hilariously catchy a verse as "I'm just trappin' through the snow/Sellin' nine half a bricks in four ways," to the register of "Jingle Bells" is. Nor is it excellent standouts like "Drove U Crazy" or "Crash," the latter of which stars Gucci as the self-reflective storyteller that he was on my favorite single from Everybody Looking, "Richest N**** In The Room." At some point, Gucci manages to make "G-Gucci Mane I'm the water man/ Make it rain, do the water dance," roll off the rap machine like it isn't a completely ridiculous image to contemplate.
But it's Drake's feature on "Both," which was teased only hours before The Return of East Atlanta Santa was released, that just might be our holiday banger. "Back on the Road," Gucci's feature with Drake from Everybody Looking got a lot more advance hype but featured an underutilized Drake and one still very much in his Sixes mode; he briefly slides in and out of Gucci's earnestly melancholic bars about returning to a scene that's very much in his debt just to let us know how little love Drake's apathetic monotone had to give, presumably after the cold scorcher of a forth record that rode him to the top without so much as a shrug.
On "Both," Gucci lets Drake take the reigns and, in return, Drake gives him one of his strongest choruses since "Energy." Rapping in that house-friendly version of Drake that scaled the mountains of our hearts, and not the fake-patois that has had us shaking out head all 2016, Drake enumerates the two liminal spaces where he is needed most: "Yeah, I had a drink, yeah I smoked." Drake's playful delivery recalls "Hotline Bling," which really was a great song before it was absolutely everywhere, but with just a touch of the Sixes darkness that's been clouding his eyes. Really, its a perfect Drake song in a year without anything that felt like Drake really owned and didn't just passively sit on collect the Spotify dough. And he joins the parade of calling out Lil' Yachty and mocks his love of nautical monikers, which in Drake's voice sounds like its practically written in icy rock.
And it's on a Gucci album! The third Gucci album of the year! A real Christmas miracle!
Listen to "Both" Below!
Watch Gucci Make Christmas Get Weird on "St. Brick Intro"