B.S.
You can reclaim every terrible rom-com and love song from romantic saps if you follow this guide to setting the right cynical mood.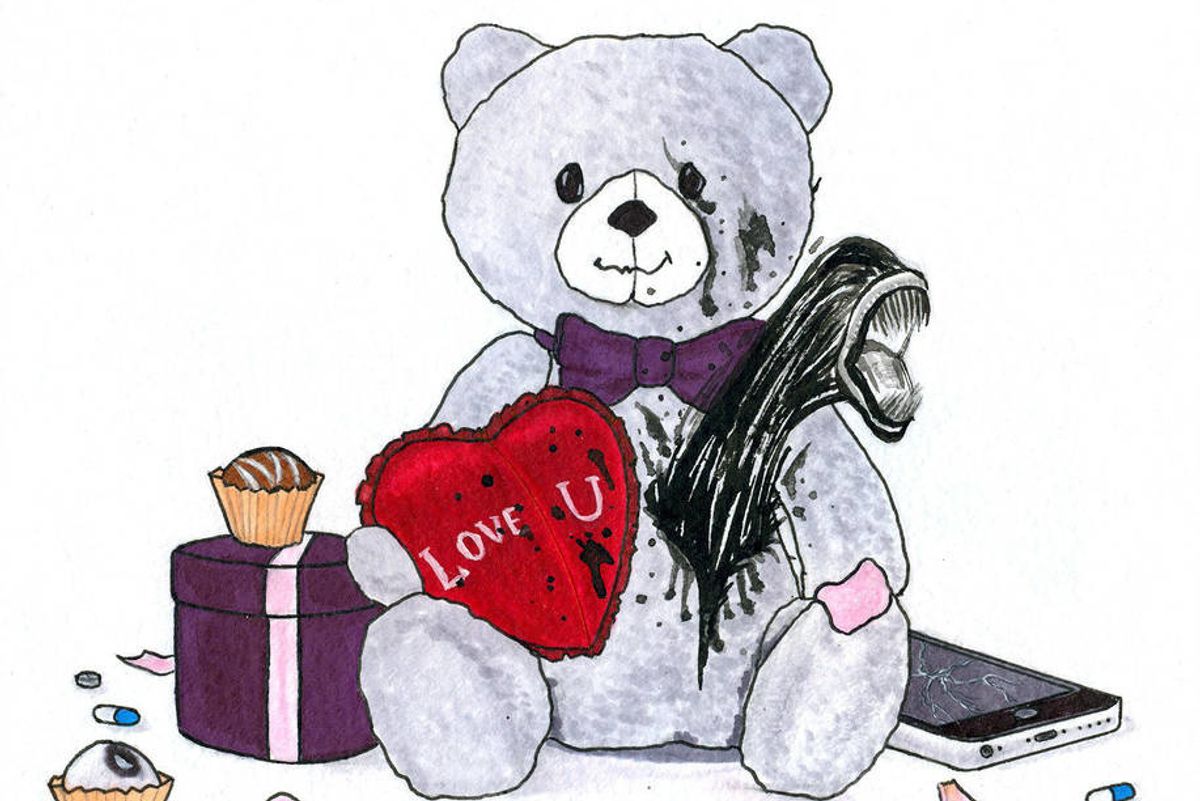 Saint Valentine never gave a shit about the marriage of young lovers.
And since he's been headless for 2,000 years, he certainly doesn't care about those of us who will die alone and half blind from binging Netflix in the dark while drowning our sorrows in Orange Vanilla Diet Coke. Hollywood has already sullied the Valentine name — for both of the men named Valentine who were randomly executed by Romans before we based this irrelevant holiday on them — by creating monstrously bad plots about unrealistic relationships and daring to say "#goals."
So rather than wasting energy on an "anti-Valentine" stance, why not fully lean into this wretch of a holiday with the most cliche entries on every watchlist and playlist in existence? You just have to set the right kind of mood to enjoy their absurdity. Here are the top seven ways to spend Valentine's Day when you'd rather die alone than learn to tolerate a lover's back sweat:
1.WATCH: When Harry Met Sally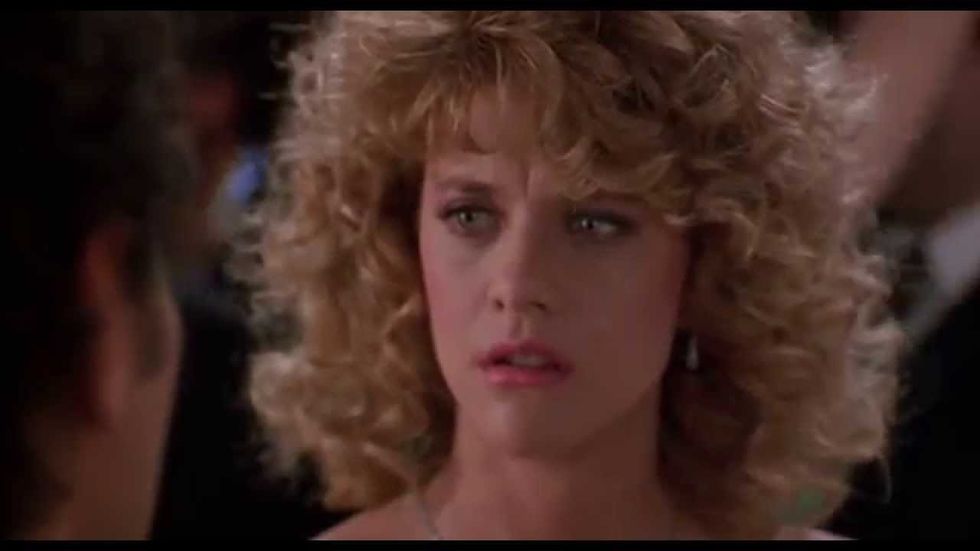 YouTube
WHILE...trimming your cat's nails. Just because it's an outdated and formulaic rom-com doesn't mean you can't still enjoy this slice of bubble gum cinema without shame! Just be sure to appreciate that life is also terror and blind panic — unless you also live in a movie featuring well-maintained college friendships and successful careers immediately after graduating.

2. LISTEN: "You Belong to Me" by Patsy Cline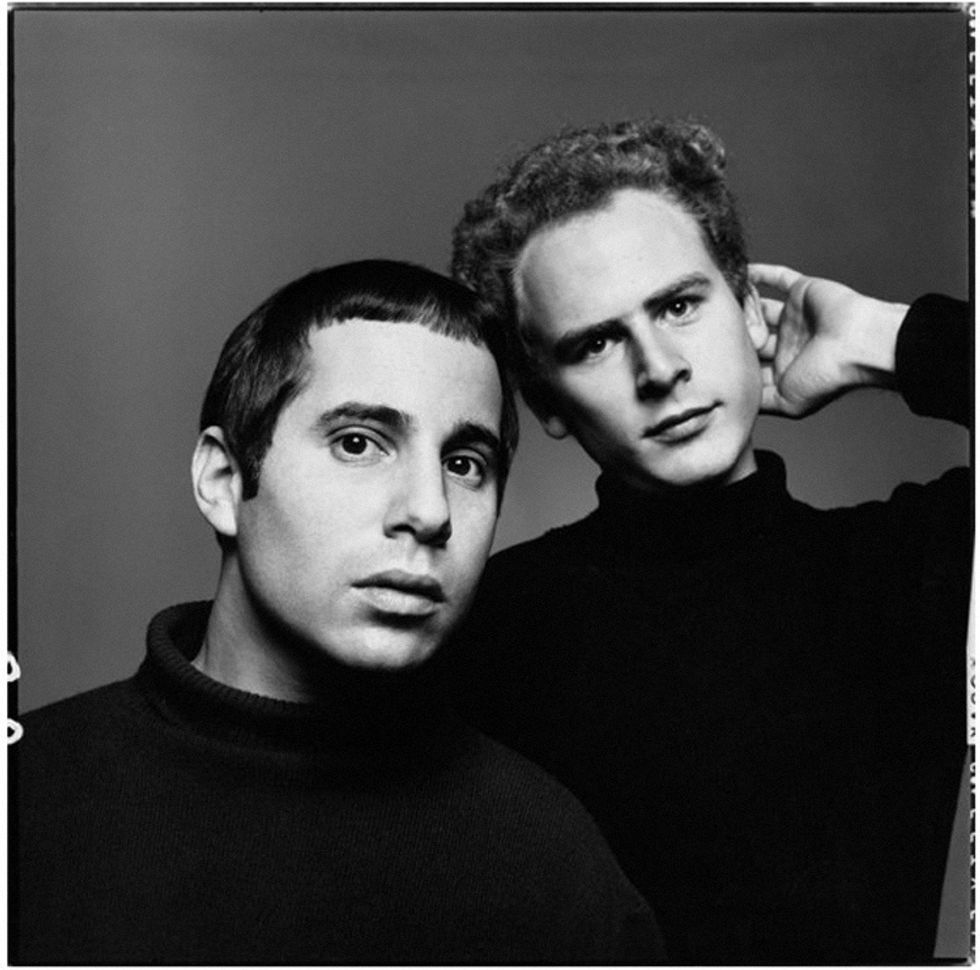 The Art Stack
THEN...call your dad for the first time since finishing college, but play Simon & Garfunkel's "Sound of Silence" into the phone without saying a word. Because life is about balance.

3. WATCH: Pretty Woman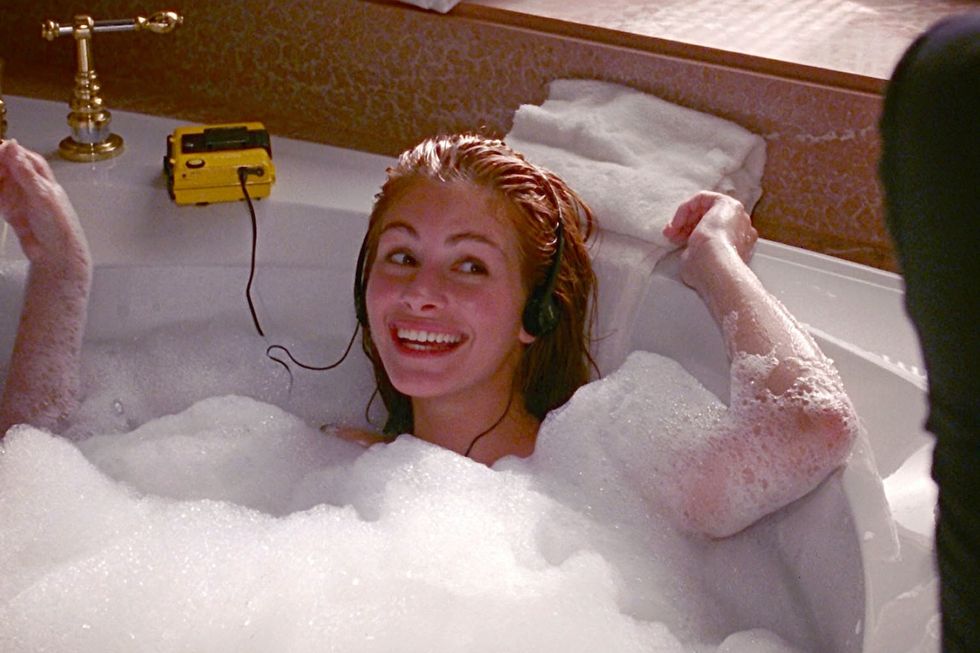 Hollywood.com
WHILE...working from home just to wait for the plumber to come by "between 12 and 6 PM" on a week day. After two days of rescheduling, the company will call to confirm your name, and you'll channel Julia Roberts: "What do you want it to be — come fix my fucking sink!"

4. LISTEN: "Thinking Out Loud" by Ed Sheeran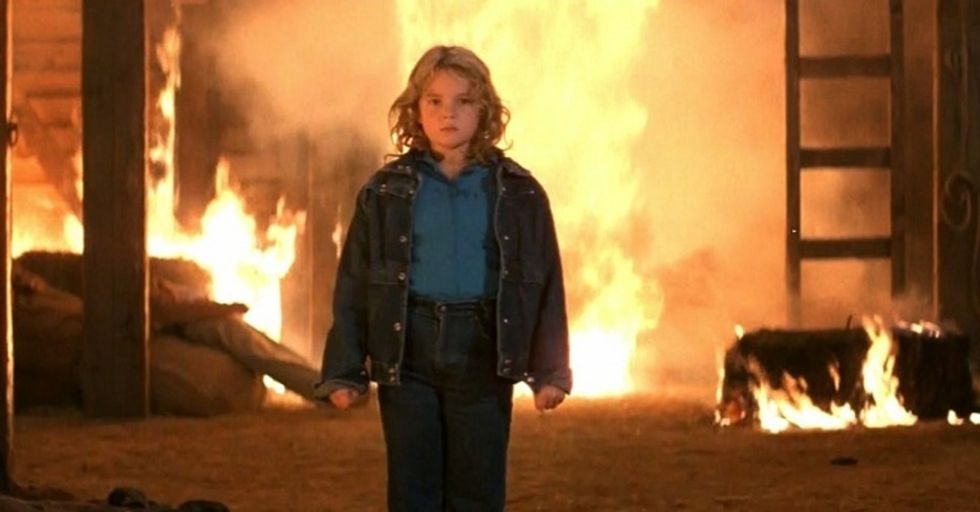 IMDB
WHILE... setting fire to an ex's house. Lyrics that say, "Kiss me under the light of a thousand stars / Place your hand on my beating heart" sound like a survival anthem if there ever was one.

(DISCLAIMER: We at Popdust do not condone arson in any shape or form. Please note that "arson," as defined by New York State, is the "intentional damage to a building or motor vehicle by causing an explosion or a fire" and is a felony under the law.
(We also don't condone listening to Ed Sheeran).
5. WATCH: The Wedding Singer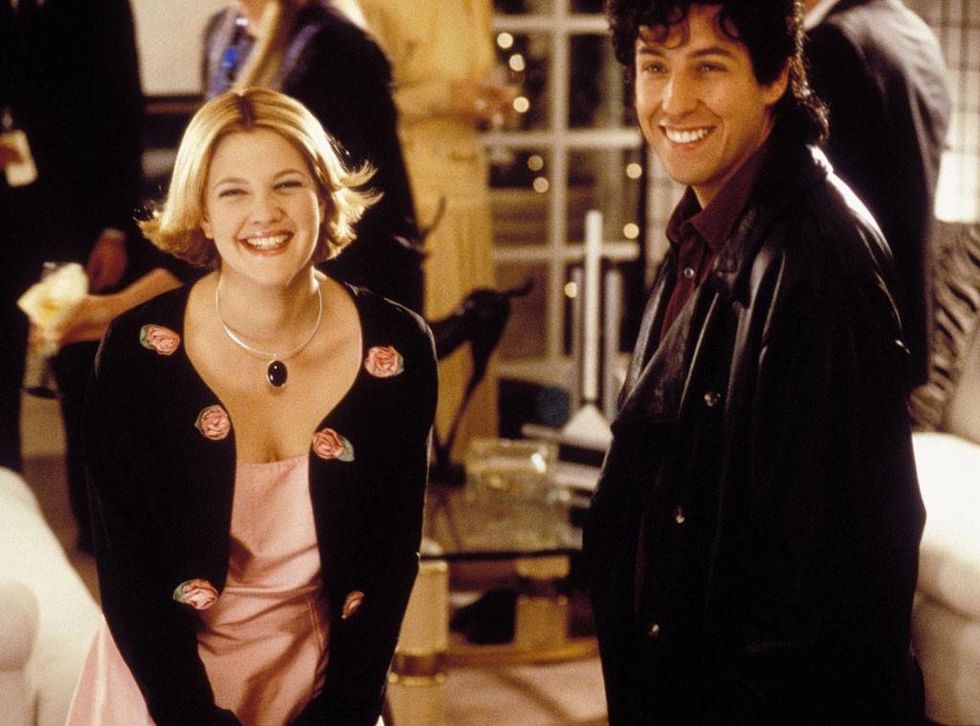 E! News
WHILE...Nothing. Drew Barrymore is goddamn delightful.

6. LISTEN: "I Have Nothing" by Whitney Houston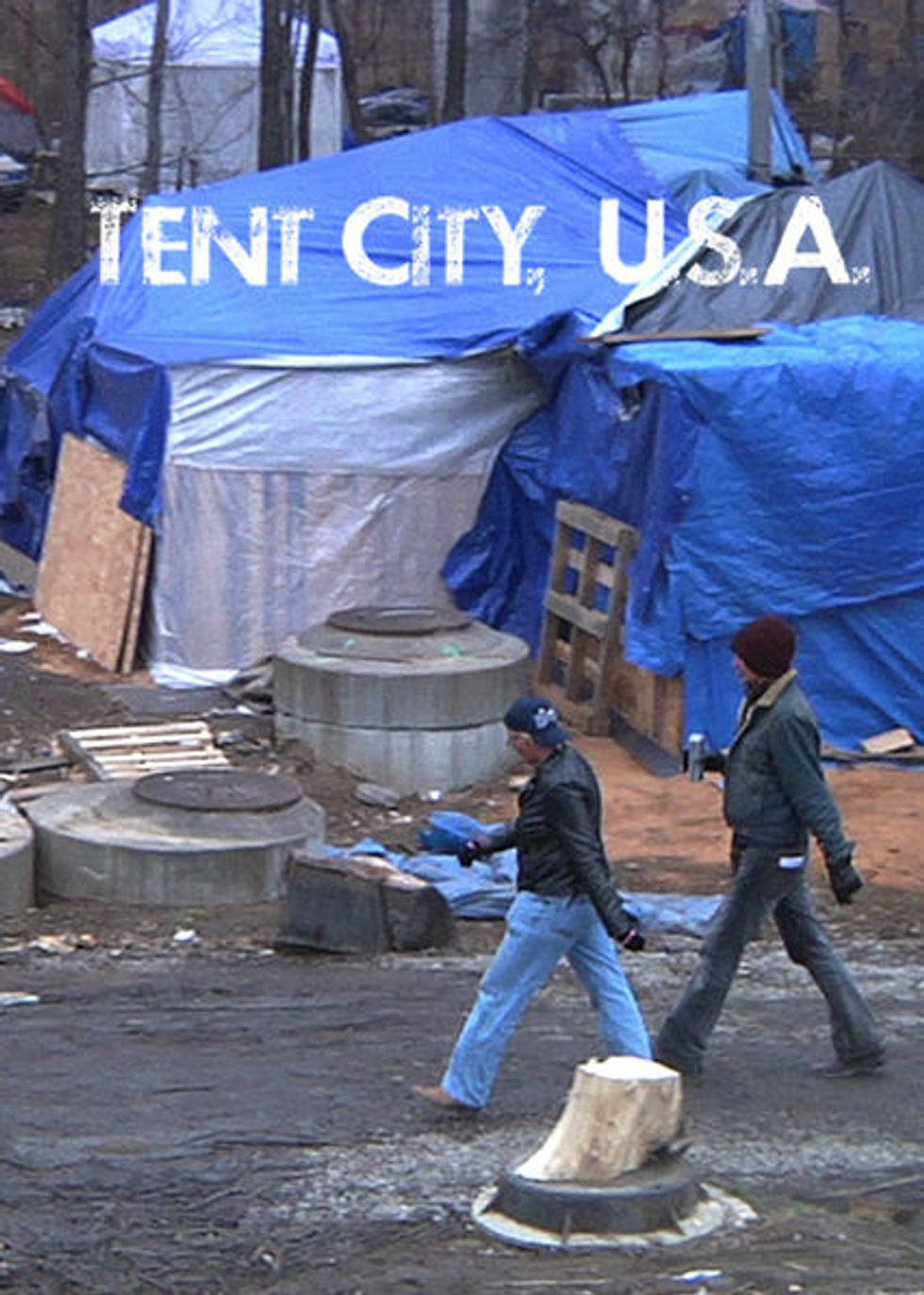 Netflix
THEN...watch the Netflix documentary Tent City, U.S.A. It's about a homeless community in Nashville, Tennessee where people have nothing. Houston's lovely lyric, "Stay in my arms if you dare," is probably what inhabitants told each other while the local authorities attempted to tear the compound down. What? Not everything is about you and your lonely life.

7. WATCH: Titanic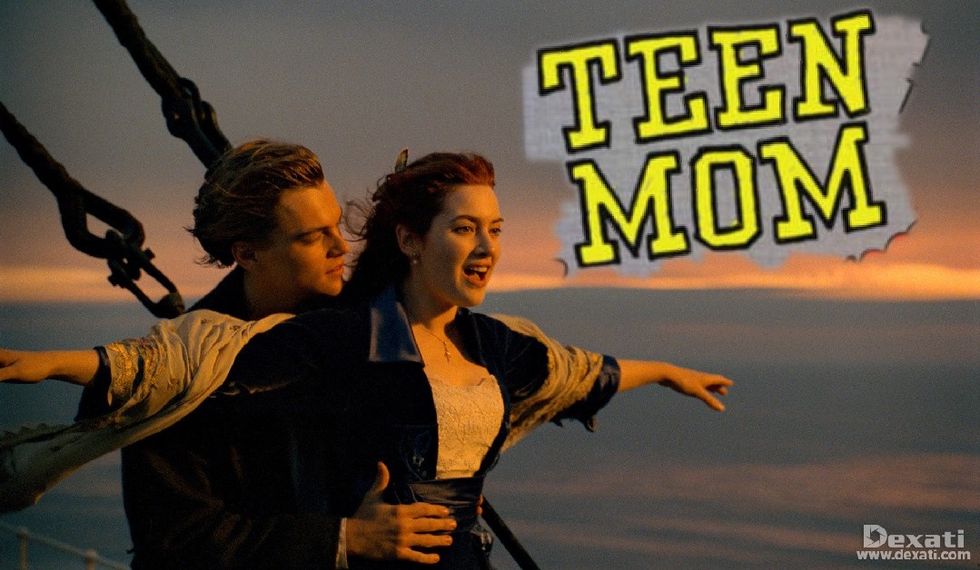 Dexati
WHILE...guessing Rose's age. How old is Jack? Are they teenagers? Maybe it's for the best; they would've ended up on Teen Mom. It would've been a matter of time before Rose stopped finding class differences sexy, anyway.

---
Meg Hanson is a Brooklyn-based writer, teacher and jaywalker. Find Meg at her website and on Twitter @megsoyung.
---
POP⚡DUST | Read More...

Avril Lavigne Releases New Music, is Still a Clone
The Cult of Hillsong Church: Ellen Page Questions, Chris Pratt Denies