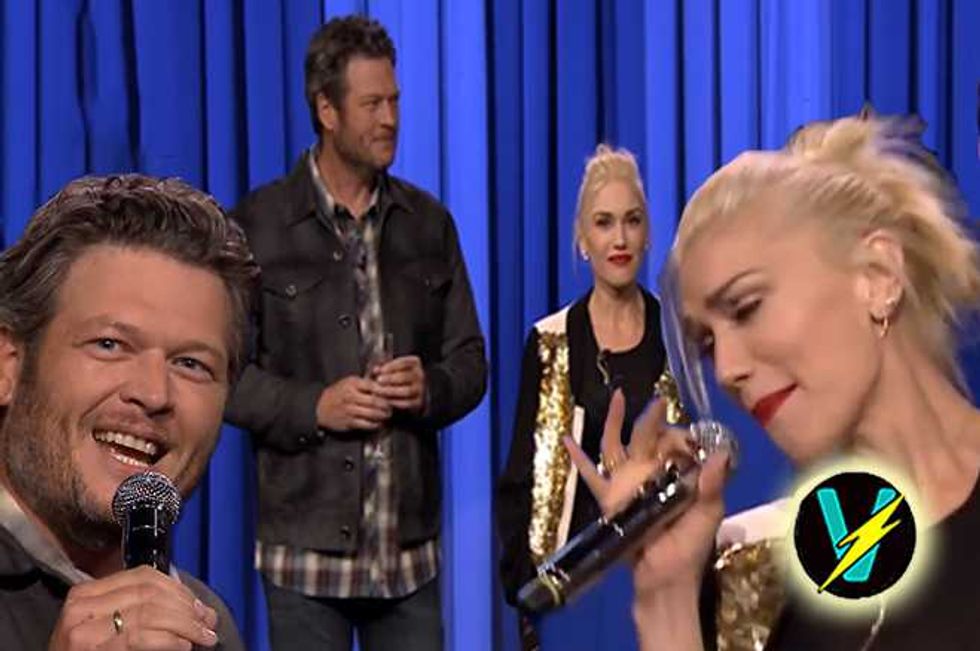 Gwen Stefani and Blake Shelton faced off against Jimmy Fallon last night in an epic lip sync battle.
The Voice coaches slayed it during the Tonight Show segment—Popdust has video.
Fallon has previously fought it out with comedian Paul Rudd—score one Rudd—and battled valiantly against actress Emma Stone—score two, Stone.
So, how did he fare against two true pros?
Well, Shelton left the audience definitely wanting more with his drink in hand, Taco Puttin' on the Ritz sync, with added more-than-a-little-impressive tap dance.
Fallon wowed with his Ellie Goulding Burn sync, very enthusiastic dance moves and improvised torch usage.
Meanwhile, Stefani left everyone in No Doubt at all when it comes to her performance cred with her Carly Rae Jepsen Call me Maybe booty shaking sync.
But, it was the Lionel Richie sync that was the true stand-out of the night.
Find out who the winner was by watching the video below.