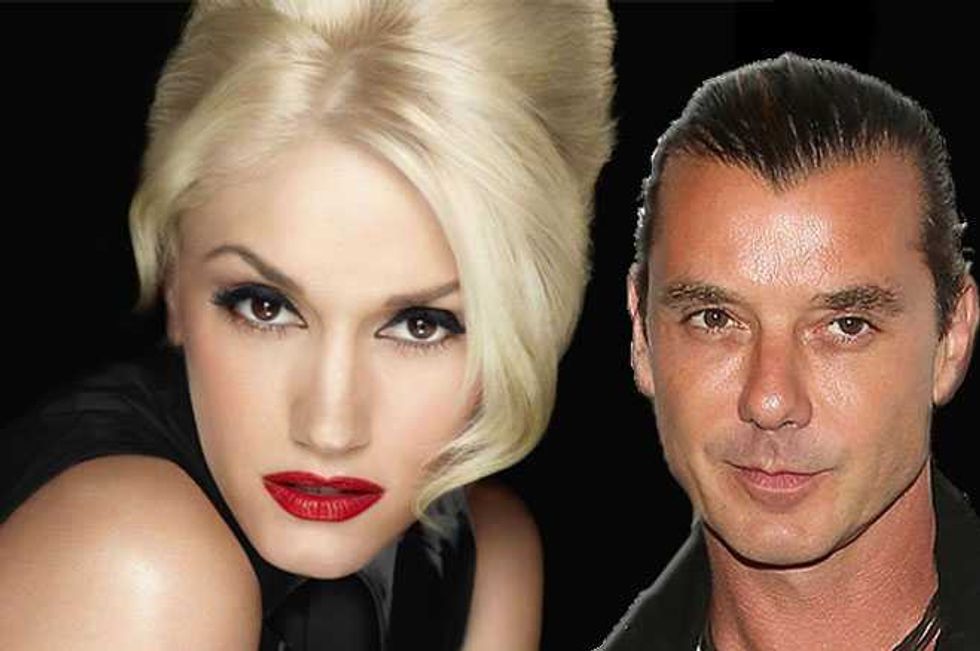 Gwen Stefani and Gavin Rossdale have reached a settlement in their divorce which has now been filed with the court—all seemingly drama free, and boy has Gwen got off lightly.
Bearing in mind the couple have been married for 13 years and did not have a pre-nup, Gavin could have been entitled to 50% of everything they acquired during their marriage—and that is a whole lot.
Of Course Gwen Stefani's Used To Love You Is About Gavin Rossdale Marriage Split
However, it seems that Rossdale has been a gentleman about things—which considering it was his three year affair with the family nanny, Mindy Mann, that ended the union, is only fair.
According to TMZ, Gavin did not push for a share of the money Gwen has made from concert and record sales and nor is he asking for child support, which  he could have as Gwen is the far higher earner of the two.
Gwen Stefani Gets Restraining Order Against Suicidal Stalker
They have even sensibly agreed to a 50/50 joint custody arrangement for their three children, Kingston, Zuma and Apollo. The paperwork has been filed with the court and is just awaiting the formality of  being signed off by the judge.
This leaves the way clear for Blake Shelton who, according to a recent report in Us Weekly, is ready to propose, with sources saying;
"Gwen is everything he wants."
Well Gwen is now a free woman Blake, if you like it, put a ring on it!
Gwen Stefani Divorce Settlement