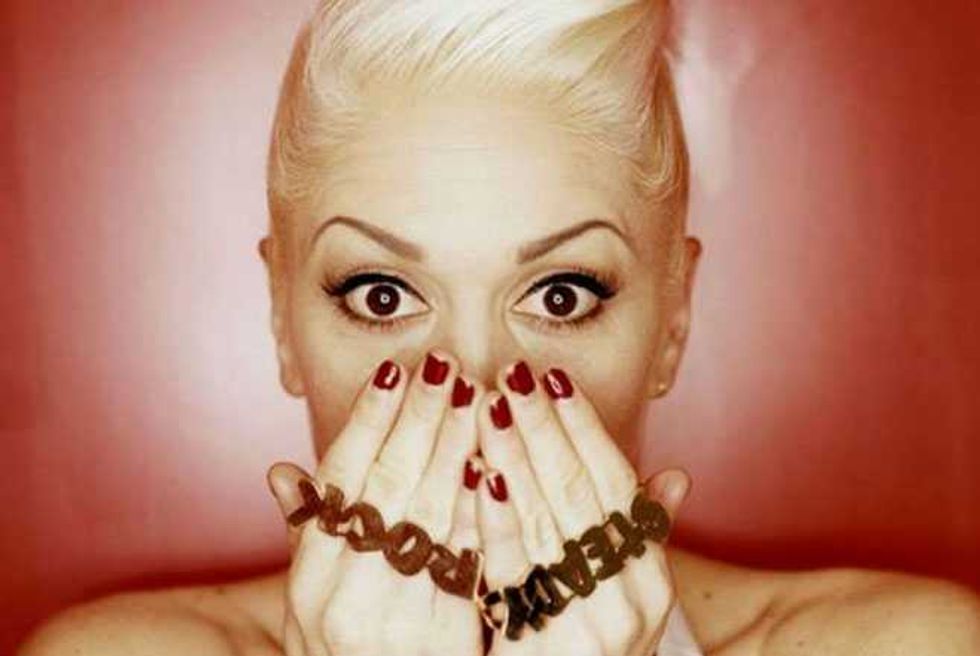 Richard Portnoy has such a fixation on Gwen Stefani that he threatened to kill himself after seeing photos of the singer stumbling on her way into an acupuncture appointment in Los Angeles on March 13.
TMZ reports that he became so "obsessed" with the 45-year-old he "couldn't bear looking at photos showing her tripping".
Shortly thereafter he showed up at Gwen's home and told her dad that he would have injured himself if she had been hurt.
Three days after Stefani's stumble, Portnoy turned up at the acupuncturist's office—Gwen instantly called the cops to report the stalker, but they instead apprehended the wrong guy at the scene.
TMZ also reports that Portnoy wrote Gwen a letter in which he stated that she "wasn't happy in her present life and he felt he could change that".
Meanwhile, the Holla Back Girl has been happily married to Bush frontman Gavin Rossdale for 12 years, and they have three sons, Kingston, 8, Zuma, 6, and 13-month-old Apollo.
Portnoy has been ordered to stay at least 300 feet from Gwen, Gavin and their children, as well as her parents for a minimum of 3 years.