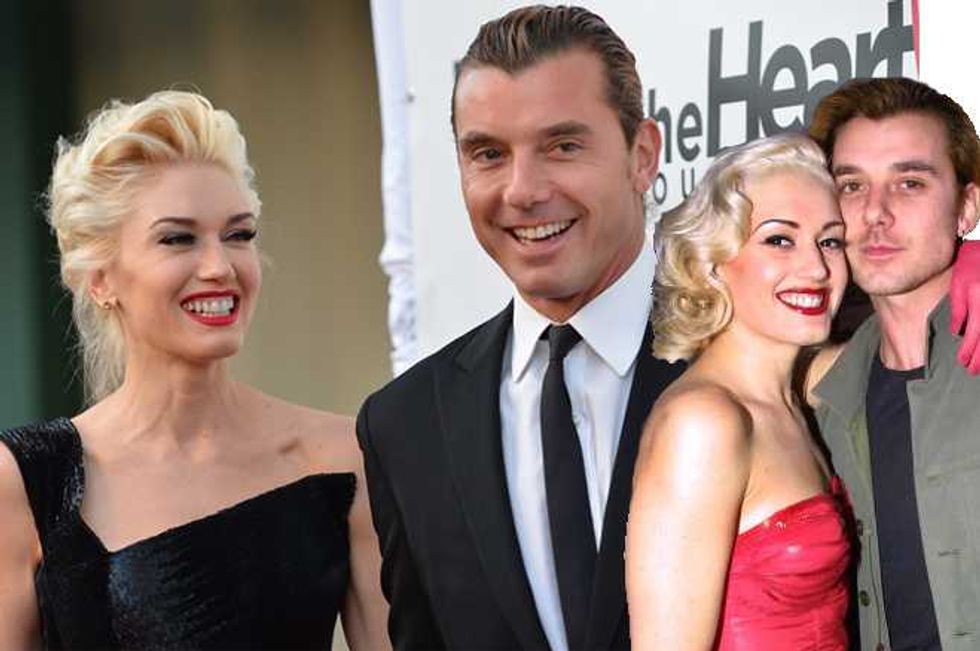 Gwen Stefani was so insecure in school, she never thought someone like Gavin Rossdale would want to marry her.
The singer and Gavin have been married for 12 years and have three children—Kingston, 8, Zuma, 6, and Apollo, nearly 12 months. But according to Gwen, she never expected to land someone like the Bush frontman.
"I don't know if I was a nerd in high school, but I definitely wasn't the super-cute cheerleader so I never saw myself getting somebody like that," she told Cosmopolitan magazine's March issue. "But I do think he's quite handsome. It's not the most important thing about him, but it is nice — and he makes really cute babies!"
Yeah he's handsome, but when hasn't Gwen been fucking flawless? She looks better now than she did then, with her Benjamin Button shit.
Anyway, now that she has the super cute husband, it's still not plain sailing. In fact, Gwen marvels at the fact they are still married.
"We go through so much together — it's a miracle that we could stay together this long. [Gavin's] on a short tour right now, and he wrote me the sweetest note this morning. It's good to have those days when we both do our own things. I think that's what keeps relationships going, when both people can be themselves and have their own individuality. That's especially important for women. It's hard to find time for yourself."
Just a reminder—Gwen is 45. She has a career spanning two decades. She is a mother AND looks amazing. Gavin is the lucky one!