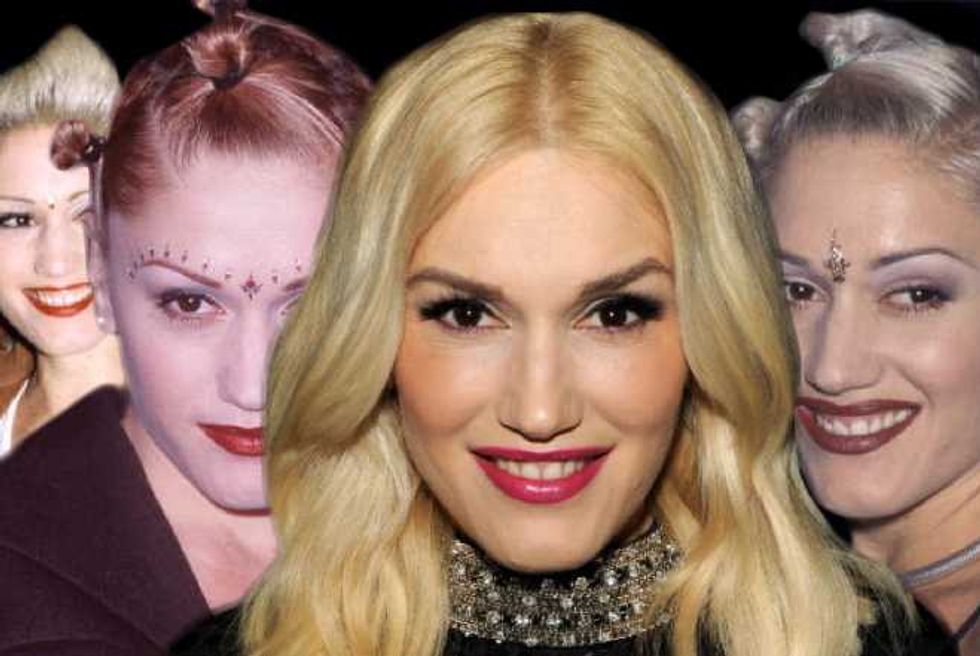 Gwen Stefani's face appears to change as much as her hair.
The 44-year-old looks drastically different from when she first stepped into the spotlight back in 1988—so it a case of plastic fantastic or is she au natural?
Cosmetic surgeon Dr. Anthony Youn weighs in on the subject, telling Popdust he believes it's definitely a case of the former.
"Gwen looks great! I suspect that she's had the assistance of a plastic surgeon to look so good," Dr. Youn says.
"She appears to have had Botox injections into her forehead to smooth it and arch her brows. I also suspect that she may have Juvederm Voluma injections into her cheeks to plump them up. Her skin is smooth and flawless, similar to what I've seen after skin tightening treatments such as Fractora.
"Overall though, I have No Doubt she looks amazing!"
For more plastic surgery news check out Dr. Youn's website