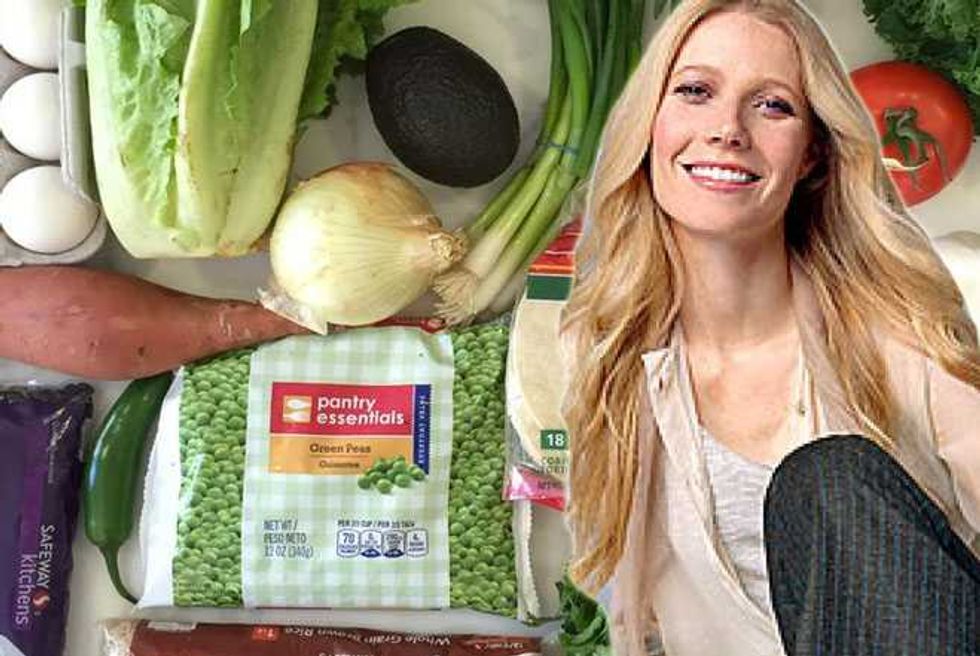 Ah Gwyneth Paltrow—she's just like us common folk!
The 42-year-old accepted the #FoodBankNYCChallenge from her celebrity chef pal, Mario Batali—and in one fail swoop managed to show off how incredibly out of touch and pretentious she is.
For a whole week, Paltrow will subsist on a mere $29 food budget—in line with families who are reliant on the Supplemental Nutritional Assistance Program (SNAP).
Gwynnie, being Gwynnie, is taking it all in her fragrant stride—tweeting a photo of her purchases, which comprised of a dozen eggs, an onion, a bunch of scallions, an avocado, cilantro, lettuce, parsley, a tomato, a pack of corn tortillas, garlic, a green chili, a pack of black beans, whole grain brown rice, a pack of peas, a sweet potato and seven limes.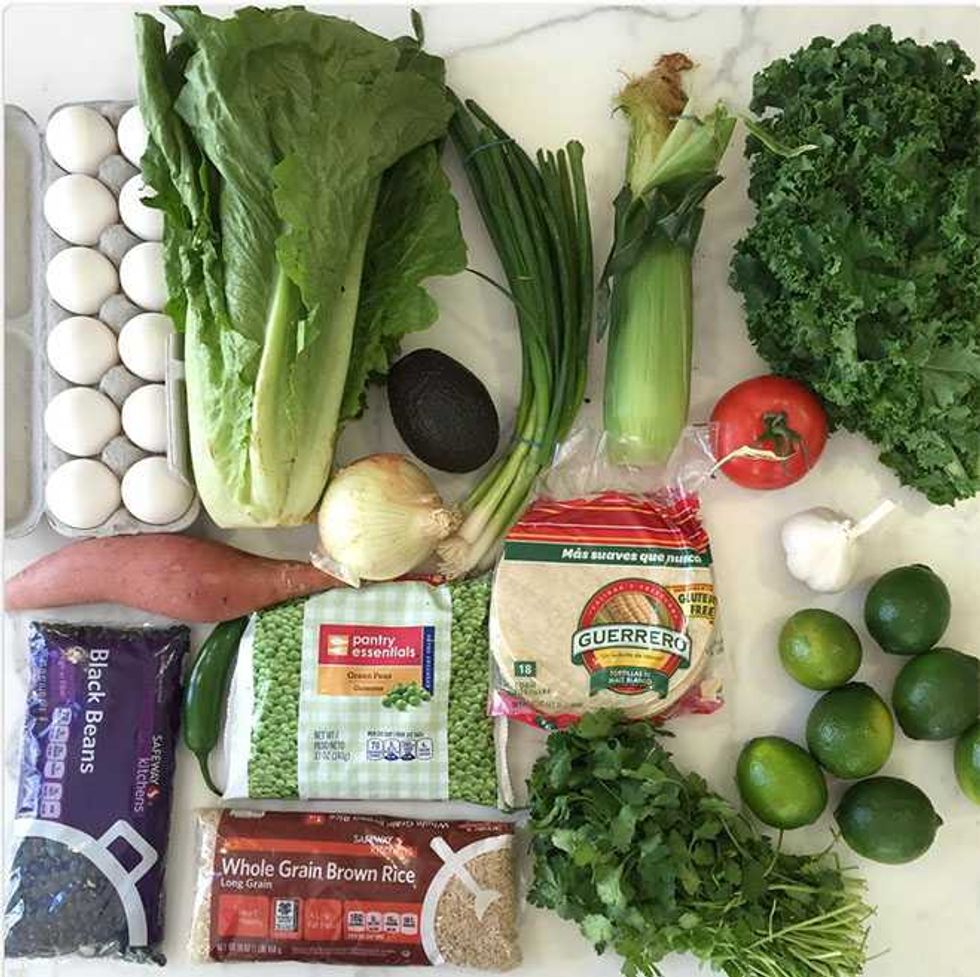 "This is what $29 gets you at the grocery store—what families on SNAP (i.e. food stamps) have to live on for a week" she captioned the pic.
The challenge limits people to $1.38 per meal for a week, and prevents them from using any food that is already in the home, or from accepting any food from others.
"We're walking in their shoes to see how far we get" Paltrow tweeted the next day.
Bless her….. we know she means well, but why does she have to be so damn annoying and out of touch with reality?!!