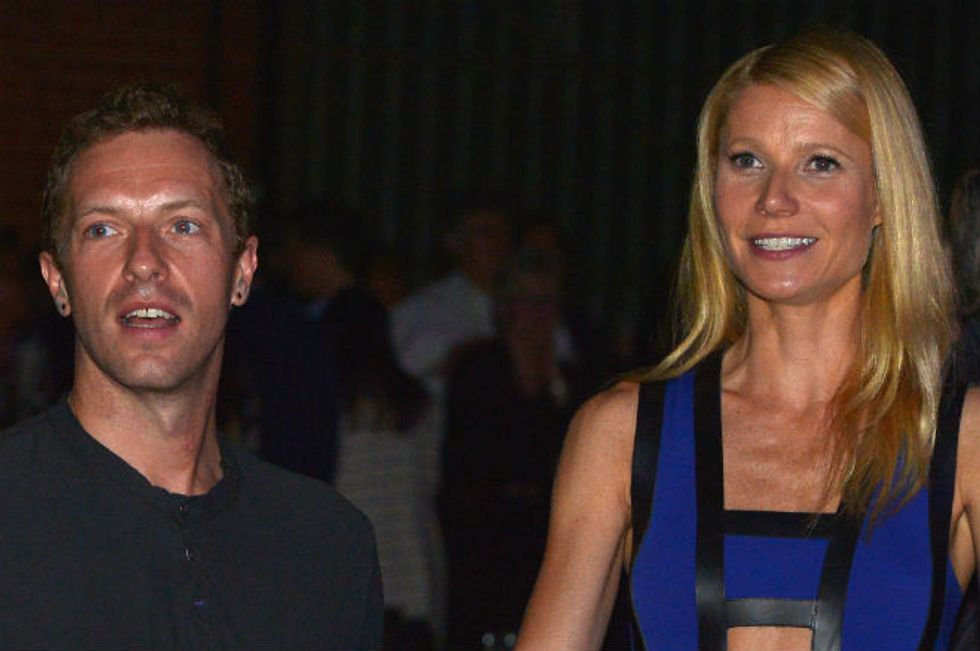 After announcing the end of their ten-year marriage yesterday, Gwyneth Paltrow and Chris Martin are reiterating they are still best friends and always will be.
The couple share two children: Apple, nine, and Moses, seven.
Even though they are "Consciously Uncoupling", it doesn't mean anything terrible happened - apparently they just grew apart.
"It's not a sad thing," a source told E! News. "They're two grown-ups. They're best friends. Most important are the kids and they will continue to co-parent. They're in a great place. They tried, but know this is a better way for them to be. They still love each other, but they realize it's best not to be a couple anymore."

"They both really believed in the sanctity of marriage and the role model it provided for their kids. Both of their parents were married their entire lives, and they really wanted the same for their kids. They stuck it out for a long time."

"They grew apart. They fell out of love. The one thing that kept them together was the kids. The kids mean the world to them. The love was lost. They realized that they were more friends and not lovers and they were at different stages of their careers."
Chris probably never wants to see a bottle of Kombucha again in his life.