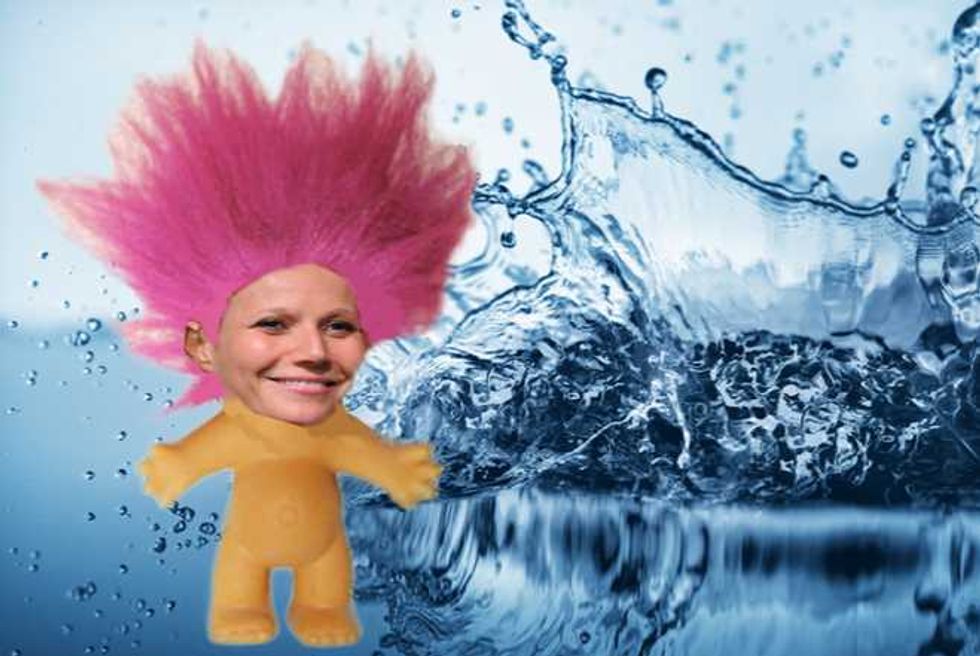 Gwyneth Paltrow is either the most stupid person on earth or the most diabolically clever, because she certainly knows how to get attention.
Barely a week goes by without some new insane thing hitting the headlines (just last week she compared reading mean online comments to the trauma of armed combat).
The backlash from that idiotic statement has barely died down and she's at it again - this time claiming negative emotions can change the molecular structure of water. That's right - water has feelings!
In a new post on Goop (where else?) Gwyneth holds forth on her um, scientific beliefs:
"I am fascinated by the growing science behind the energy of consciousness and its effects on matter. I have long had Dr. Emoto's coffee table book on how negativity changes the structure of water, how the molecules behave differently depending on the words or music being expressed around it."
This is the same Dr. Emoto who apparently experimented with yelling at rice grains to see the effect the negativity had. You seriously cannot make this shit up.
Next week - Gwyneth tells us why you should only wipe a baby's ass with gold leaf handkerchiefs embroidered by holy nuns in the deep Andes. it's what they do in Europe, you know!