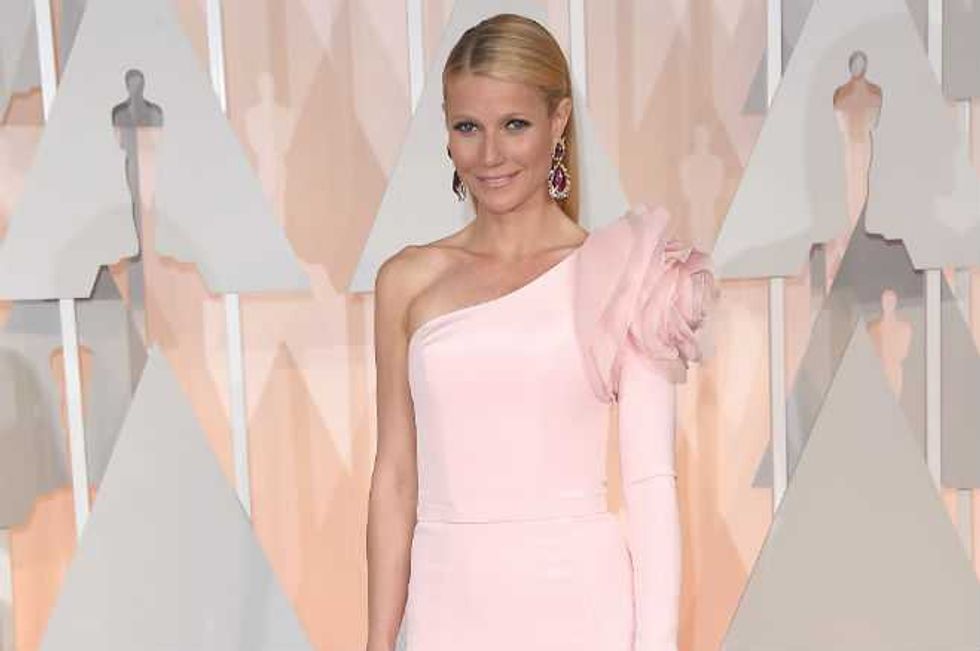 Fresh after admitting she was a fool for starting GOOP, Gwyneth Paltrow wants to assure us she is just a common woman.
The actress was discussing her highly-mocked lifestyle business when she explained it was all just misunderstood and she is an ordinary woman fighting ordinary battles.
"I'm incredibly close to the common woman in that I'm a woman and I'm a mother," Gwyneth told CNN Money. "We all are in a physical body with beating hearts, with compassion and love. We are all seekers, we all want questions, we all want fulfillment, we want to live our best lives. We want to be healthy and happy and squeeze the most that we can out of life. I think that's all women."
Yesssss but the thing is Gwynny, most women are not insanely rich and priviliged like you are, so maybe you mean a common woman... in Beverly Hills? North of Sunset, not south, obvi.
Anyway, the 42-year-old went on to defend GOOP, saying people just didn't understand it:
"What we try to do at GOOP is to curate, to edit, and to give context to things," she said. "We know that a woman's time is her most precious resource, and we want to multitask, get a lot done. What we want to do is provide the best solutions."
I'm not sure what problem $950 leather pants are the answer to, but ok. Let's just put this one in the troll files, shall we?