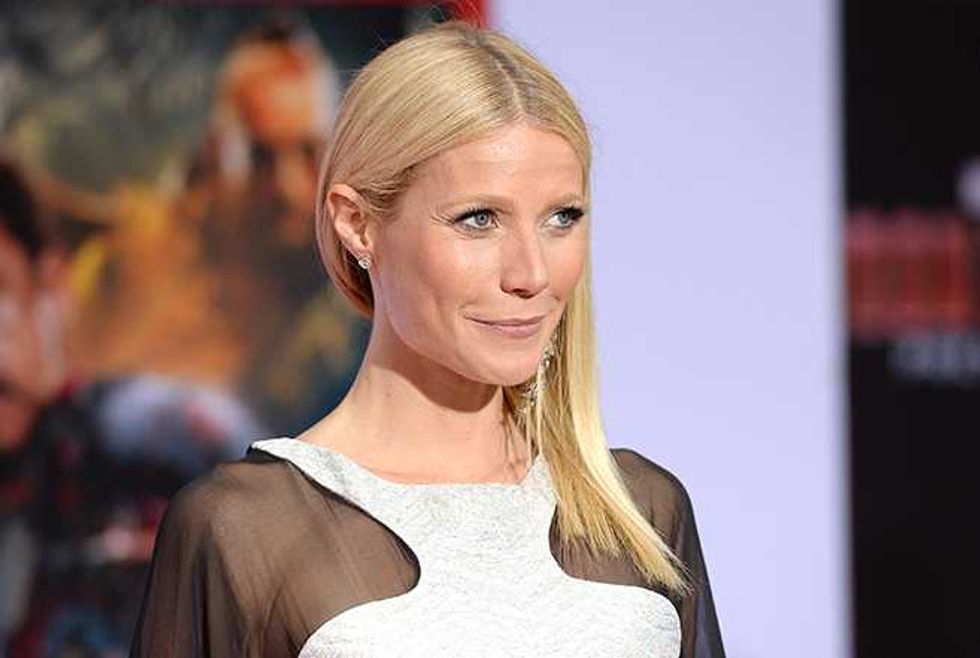 Anticipation is building for Vanity Fair's upcoming Gwyneth Paltrow "assassination article."
Paltrow has been feuding with the magazine since May, after sending out an email to her celebrity pals asking them to boycott the publication over an unauthorized feature they are preparing to run on her, which US Weekly reported as being "an epic takedown"—and Popdust has all the details.
"We started a story on her. We have a very good writer and it'll run," Vanity Fair editor Graydon Carter told The Times of London in a recent interview—going on to explain that Paltrow's reaction to the news had "sort of forced my hand."
Listen: Gwyneth Paltrow And Mathew Morrison Murder 'Over The Rainbow'
"Vanity Fair is threatening to put me on the cover of their magazine," Paltrow wrote in her email. "If you are asked for quotes or comments, please decline. Also, I recommend you all never do this magazine again."
"Some famous people believe that they live in a cone of celebrity that protects them," Carter told The Times of London. "But it doesn't really exist anymore in LA unless they stay in.
Is This The Best Katy Perry Has Ever Looked?
"I mean, you can be a well-known movie star and go decades without getting an embarrassing picture in a magazine just by leading a quiet, normal life.
"We wouldn't be doing our job if there wasn't a little bit of tension between Vanity Fair and its subjects. In any given week, I can expect to hear from a disgruntled subject in Hollywood, Washington, or on Wall Street. That's the nature of the beast."