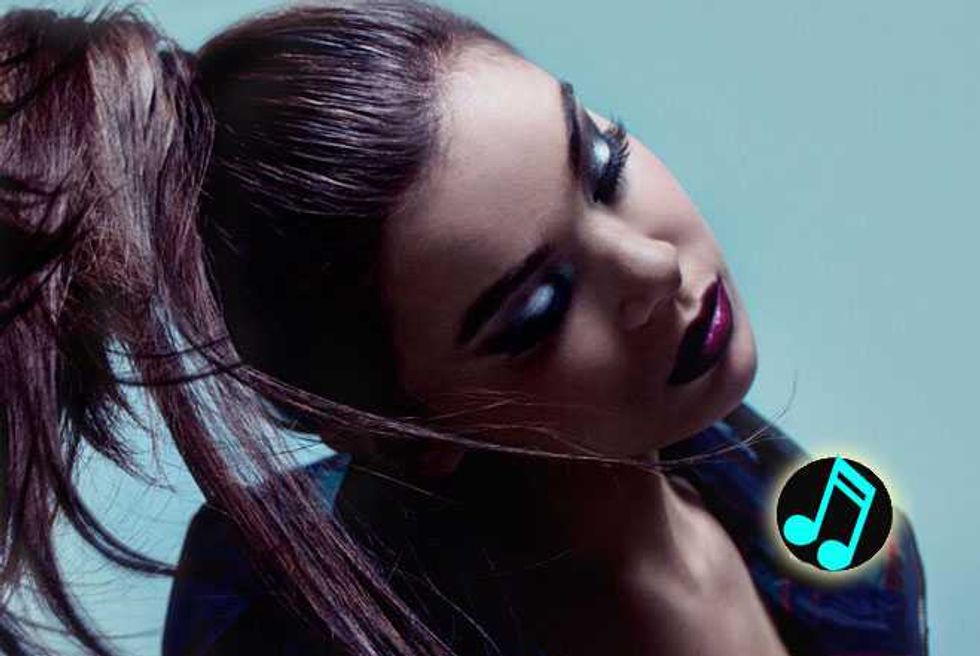 It is as if we have been waiting for this moment our entire lives. At the very least, actress-turned-pop titan Hailee Steinfeld has. She taught us all how to love ourselves this year with her infectiously pounding Love Myself anthem (which is relentlessly intoxicating in its bold, sexual energy), and she challenges each of us to indulge, "whether that be emotionally or physically or with material things." But imagine this: the Oscar nominee gas lights the flames with her potent Haiz EP, a meager pool of only four songs which conjure up images of dizzying '80s raves (even if she isn't really into that kind of scene) and spinning kaleidoscopes. Appropriately, the singer's provocative excursion (produced by Mattman & Robin) opens up her debut project, allowing the track to act as a delicious taste test for the rest. The biting chomp of You're Such A [co-written by Justin Tranter (Selena Gomez's Good for You), Julia Michaels, Mattias Larsson & Robin Fredriksson] and the sheepish glow of Hell Nos and Headphones (Tranter, Michaels, Larsson, Fredriksson) are particularly slinky, charming and satisfying. Her vocal is electric and engaged, too, as it rises from structures of cool guitar and ghostly melodies—Rock Bottom (Tranter, Michaels, Larsson, Fredriksson) is especially raw and drips with anguish and grit, as she mulls over a lover, to whom she keeps "coming back for more."
Steinfeld is best left to her own devices and not mimicking the pop confections of Taylor Swift and Katy Perry. There are traces of the latter throughout much of Haiz, in the nearly Roar-like rumble of Love Myself or the Unconditionally (and/or Ghost) haze of Hell Nos or Headphones. But that's not a downfall; it's merely an alertness and empowered understanding of modern pop. The breakout enchanter compels the listener to wrap their mind around self-reliance in a way that both verifies their guilty pleasures and forces them to rethink those proclivities. The real downfall of Haiz is that the four, mostly sturdy and often vigorous, stories are not enough to get a true sense of who Steinfeld is and what she's trying to say. ""With acting, I've never given anyone the opportunity to get to know me personally — I choose a character that I love and identify with and I hope that there's something in there that someone can relate to. But with music, [it's] putting my own name on my own story," she says about the project. A full-length record would certainly explain her intentions, but for now, she's on the right side of pop stardom.
Must-Listen Tracks: Hell No's and Headphones, You're Such A
Grade: 3.5 out of 5
Make sure you grab a copy of Hailee Steinfeld's Haiz EP now on Apple Music.
Stay tuned for Hailee Steinfeld updates. Be sure to follow @Popdust and @JasonTheScott on Twitter!