If you're looking to teach children a lesson in teamwork, a strange way to start might be with a listen to a HAIM album.
The Los Angeles-based trio of sisters (Este, Danielle, and Alana) seem, uniquely free of any kind of sibling rivalry. Instead, their music displays what sounds like a perfect blending of each sister's talents to create ear-worm tracks that critics will admit works for everything from your weekend girls' trip to tidying up your apartment. However, that implies HAIM is only capable of scoring backgrounds to other people's more exciting adventures. That, certainly, isn't the case.
HAIM came to fruition a little over a decade ago when the sisters Haim grew out of performing in the family cover band. They drew attention for their unique blending of genres and garnered comparisons to everyone from Fleetwood Mac (they'd later meet Stevie Nicks and collaborate with her on a version of "Rhiannon") to Destiny's Child. After signing to their first label, recording an EP followed by the debut album Days Are Gone, the band truly burst onto the scene. Add in successful years of headlining shows and playing in support of acts like Taylor Swift and Rihanna, a Grammy nomination for Best New Artist, and contributing to the soundtracks of both The Hunger Games and The Divergent series and you could say they've been a little busy.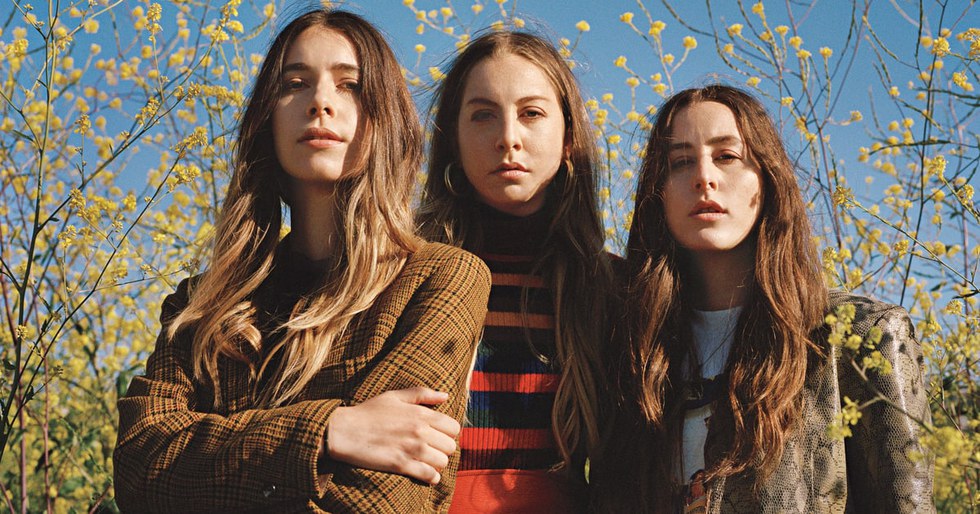 After a four years, the sisters got back in the studio (or rather, studios – the new release was recorded all over Los Angeles) with longtime producer Ariel Rechtstaid, alongside a little help from Dev Hynes and Rostam Batmanglij. The only thing the sister's definitively knew was that these songs would be more mature than the work on their debut. With influences all over the creative map and what feels like a diary reflecting on relationships, HAIM created a 42-minute pallet of pop-infused love-induced ballads.

Opening with arguably the strongest single on the album, "Want You Back," sets the tone for the entire album, where everything will, inarguably, be perfectly timed and placed. Alana told Pitchfork that HAIM songs are "as hard as possible," but a more accurate decision feels like they are precise as they can be. Because of the intricate details but in here, it becomes not just a song, but also a production of sorts. Add in some of the plainly put and perfectly timed lyrics ("I'll take the fall and the fault in us / I'll give you all the love I never have before I left you") and a mirage of sound effects backing the blending of each sister's voice and you have what could be the song of the summer, or at least the music video.
Another single, "Little of Your Love," is a throwback stylistically in the most charming fashion. A plea for someone to give exactly what the title intonates, it gives off a classic, 1950s vibe. Should this become a music video, I can easily picture the sisters in bobby socks and poodle skirts instead of their usual 1970s-inspired garb, shimmying their shoulders to the bright keys and the downbeats of the drums.

"Ready For You" is a new-to-discover gem. When discussing the tracks on the album, lead vocalist Danielle Haim said, "This song is a little different, thematically. It's like, You know what? Fuck it, I know exactly what I want; I'm gonna go out and fuckin' get it." There is definitely girl power infused throughout, this confessional quality that loses its vulnerability in the strength it shows, declaring that now is the right time for this relationship.
Maybe a bit strangely, "Something to Tell You" feels like the sleeper hit on the album. It articulates the struggle the sisters endured in trying to convey the emotions of complicated, tangled, and somewhat dysfunctional relationships throughout this album. It's a push and pull of forces lyrically and musically – a great metaphor, appropriately, for the entire record.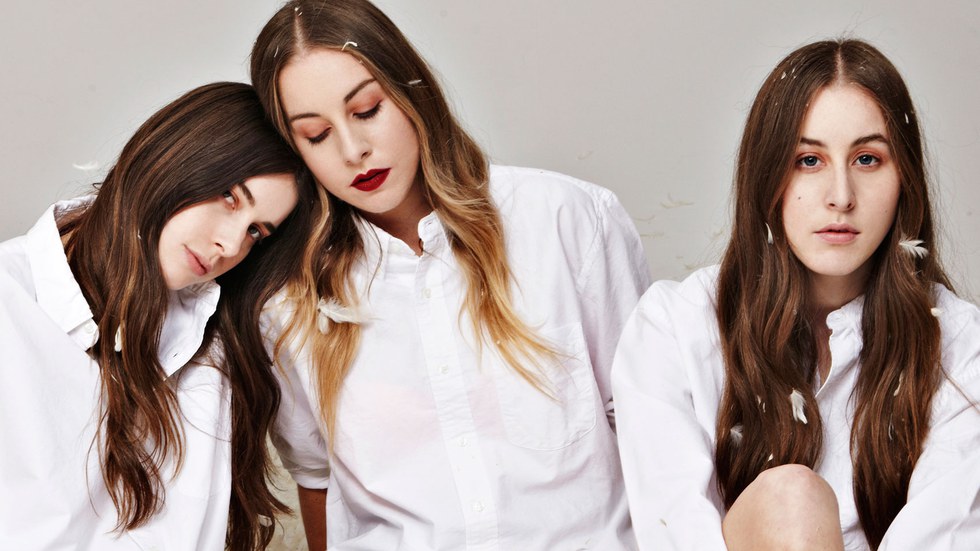 The album's biggest fault is perhaps the extent to which is explores. On occasion, it can feel trying, especially when the band dips deep on R&B on "Walking Away" or keeps the original, quiet songwriting structure on the final cut of their closing track "Night So Long," but this is not because they're bad songs. It's because they're outshone by the singles on the album, which explore a sound far more uniquely "HAIM," should such a thing exist.

As I've been writing all summer, this is the season for powerhouse female musicians, and HAIM continue this string. With Something to Tell You, they show their influences from Nicks and Jenny Lewis – powerhouse female vocalists – and own that platform they've been given to use their voices. The narration makes these songs feel cinematic, and despite their very personal connections to the sisters, I dare you not to find one you'd like at the climax of your own love story.
Something to Tell You is out on Columbia Records everywhere now.
---
Rachel A.G. Gilman is a writer, a radio producer, and probably the girl wearing the Kinks shirt. Follow her on Twitter.