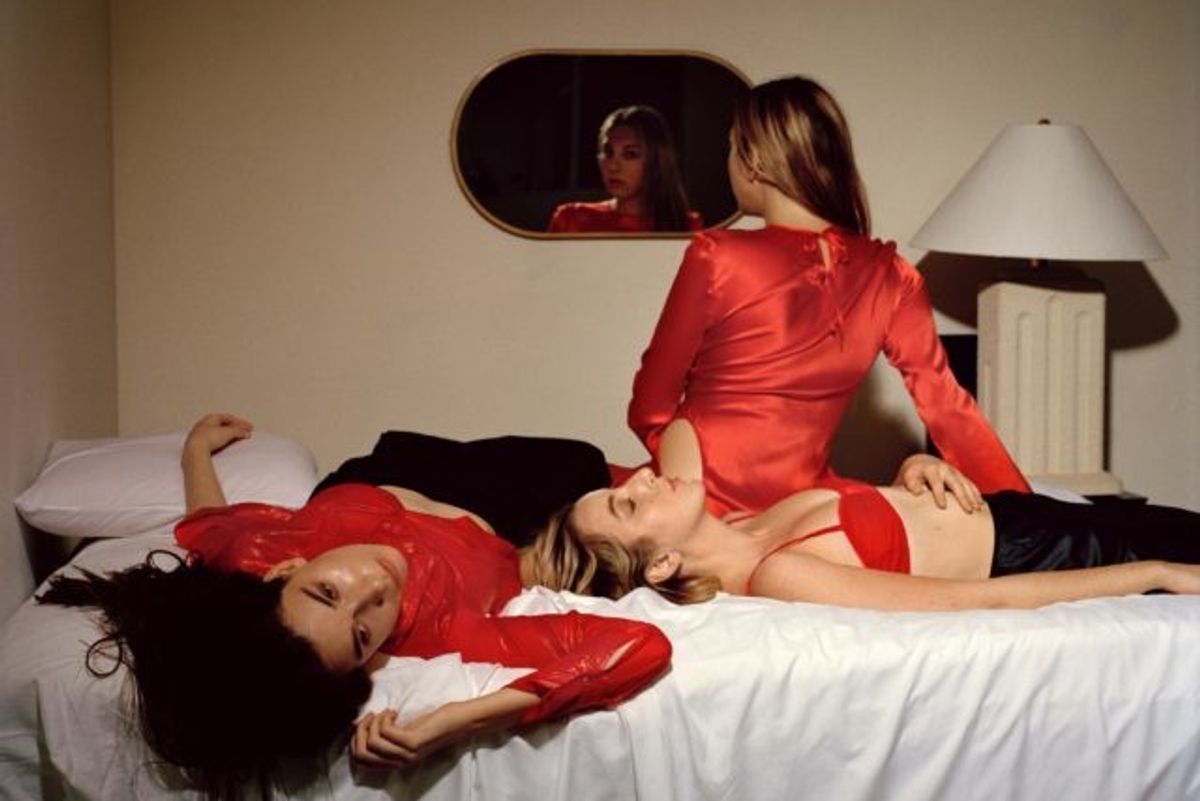 Reto Schmid
Though the current state of things is keeping Haim from releasing their new album as planned, it hasn't stopped the sister trio from treating fans to new music.
Following a handful of singles over the summer and the swaying rock number "The Steps" earlier this year, Danielle, Este, and Alana Haim have shared "I Know Alone," an aptly-titled synth pop number that takes the band to their grooviest territory.
---
It appears that a lot of the lyrical content on the forthcoming record, Women In Music Pt. III, comes from Danielle's recent emotional turmoil; "I Know Alone" is a clear example, as she murmurs "I know alone better than anyone else does." "I was in the deepest spiral of being alone and feeling like I felt loneliness deeper than anyone ever had," she explained on social media.
"Been a couple days since I've been out / Calling all my friends but they won't pick up," go the track's beginning lines. "Found another room in a different place / Sleeping through the day and I dream the same." As a moody, electric breakdown takes over, suddenly, "I Know Alone" makes solitude a little let glum.
Women In Music Pt. III comes out June 26. Listen to "I Know Alone" below.
HAIM - I Know Alone (Official Video) www.youtube.com