Rising Star
MUSIC | The singer talks following her dreams, her visual aesthetics, and what is in store for the future ahead
Haley Vassar
Last year, Haley Vassar was in Nashville, Tennessee, recording a song demo with a local band and thinking about finishing her senior year of high school.
This week, Vassar has released the music video for her first single, "In My Feelings." The turnaround time for the young rising pop-star producing this content has been remarkable. She has been hailed by AMP Radio as "a pop star on the rise," garnered more than 92K listens of on her Spotify profile, and, perhaps most exciting of all for a young person, now finished high school. The whirlwind story has been just exciting for Vassar as it has been educational, teaching her not only about what getting involved in the music business is really like, but also more about herself during the creative process.
I chatted with Haley via email to discuss her exciting past year, the process of working on her first single release and music video, and to see what lies ahead for this rising star.
---
You recently released your first music video for the song, "In My Feelings." What was the process of making that like for you?
It's sort of funny how it all came into place actually. I was in NYC for a month, & about halfway through my trip, my manager & I began brainstorming on ways to make that particular trip as productive as possible. She was like, "It may sound crazy, but what if we did a music video?!" At first I was hesitant about it, but once things started falling into place (finding a director, venue to shoot it, etc.) I was sort of like… "Welp, looks like this is gonna happen!" And literally one week later we shot it! The aftermath, though, definitely wasn't as easy. I'm super picky about the smallest things and am very involved creatively, so the editing process was probably the worst part. Thankfully the director, Chris, was super patient with me. If I were him I would've been like … I hate this girl hahaha. So props to him ! In the end we were all super happy with the result, which is ultimately the most important thing of all.
You grew up in Nashville and then last year decided to pursue a career in music, finishing school on your own as you worked to record songs. What was that experience like, being so young and having such a big change?
It was definitely challenging. Looking back, I honestly have no idea how I was able to juggle it all. I think it was one of those things where everything was moving so fast that I didn't even have the time to step back and be like, "Woah… this is crazy." But I just got my high school diploma (!!!), so now I'm devoting my time solely to music. But even now, things feel so crazy busy! Luckily, though, I'm fortunate enough to be surrounded by lots of helpful people. My manager, Wallace, has been so helpful in every department — like… she's kinda like wonder woman. She really knows how to sneakily pull me out of my bad habit of procrastinating when I get overwhelmed. Seriously, I don't know if I'd be able to get much of anything done without her! It's also been nice to get advice and aid from my dad, who's also in the music business.
Your video incorporates themes of kawaii culture. What inspired you to include that element into the creative process?
For me, one of the challenges about stepping into artistry was finding a way to accurately communicate my visual aesthetic. I love the visual arts and graphic design, so creating a unique aura and image for myself is really important to me, especially by establishing a common thread so people can get a window into what's going on in my head. I hadn't been very familiar with kawaii culture, but as I started to understand my own vision better, I realized that the two had a lot of similarities. Before we shot the video, we worked closely with the director to pull visual inspiration so he could get an idea of the theme and direction I was going for. I'm a big fan of moody but cute colors — like electric blue, purply-pink, etc.. And I also really love Japanese inspired fonts. Everything sort of naturally paralleled with kawaii-themes… which I'm super happy about!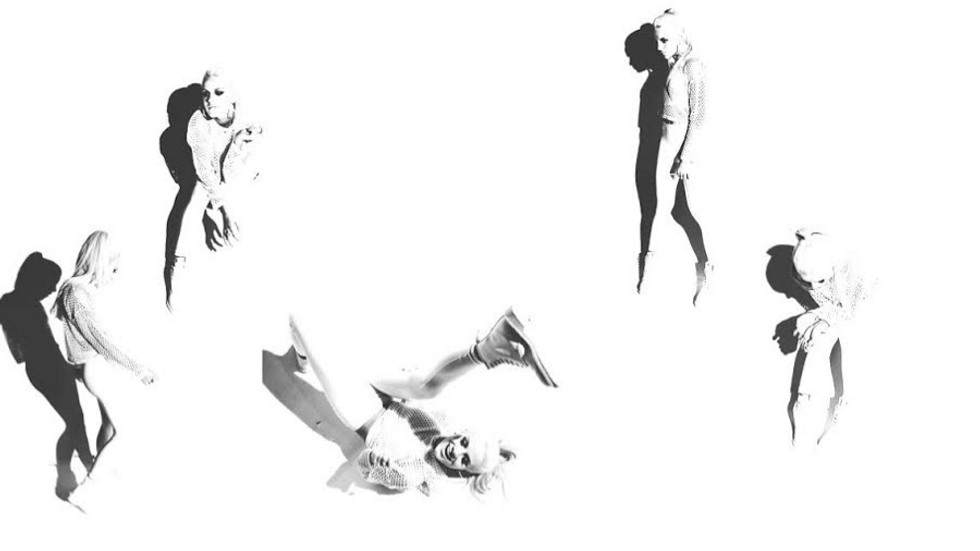 Your sound has been described as r&b and pop, but how would you describe it? How has it evolved over the last year of creating music?
I think this year I've realized I have commitment issues… with music genres. When I create music, my goal is to literally put my thoughts/feelings into lyric/track form. It's hard for me to do that when I put myself into a box and try to make it a particular style — as in pop, r&b, rock, etc.. The songs I've made this year have been a bit all over the place. Luckily though, I can see that I'm beginning to narrow my preferences in, which has resulted in my music starting to possess a common theme or sound — the only problem is, I haven't found a word (or genre) for it yet. It's funny, though, because I wrote "In My Feelings" last August or September… So when I listen to it now, I think, "Yeah, it's a cool sound, but how did I write these lyrics?" Not that they're bad or anything, but they contrast a lot with some of my new stuff. It's sort of a cycle… and it's really hard to explain. All I know is, I'm constantly evolving as a musician, which in my opinion is all that matters at the end of the day.
You've spent the last year writing, recording, and releasing your first single. What have you learned about your relationship to music and that process over the time?
I've always been super confident in the fact that I wanted to do something in music when I grew up. Like, if you would've asked me this time last year what I dreamed of, I would have said being a singer/songwriter. But, even though I might've said that, I wasn't actually taking the steps to do it. I was never in choir, and I never really wanted to be in the school musical… those types of musical activities were just never appealing to me. But once I started playing around with lyrics and recording music, I was like, "This is what I want to do with my life." I think it took me a while to really jump into it because it wasn't something that was necessarily handed to me… I had to feel around for it on my own time. It's just crazy to think that a year ago, music was simply something I did in my free time. Now, it's the most prominent thing in my life — something I do every day, sometimes all day. And I am literally the happiest girl because of that.
Now that you've just released your first music video, what is in store for you in the future?
There are a lot of new music and different things in the works at the moment. A producer I work with is releasing a cover I sang on… It should come out at the end of this month. Definitely be sure to check it out, it has a super beachy vibe and is perfecttttt for a summer jam. Also, I'm planning on releasing a duet with my friend Kyan in the beginning of August, so be on the lookout for that as well!! In the meantime, I'm just excited to hunker down and get some new songs going. My entire summer plans consist of writing, writing and more writing (which I could not be happier about). All that to say, I feel that I'm in a really good place where I can take a breather now that the video is out, but also get the ball rolling on lots of other projects. Stay tuned!!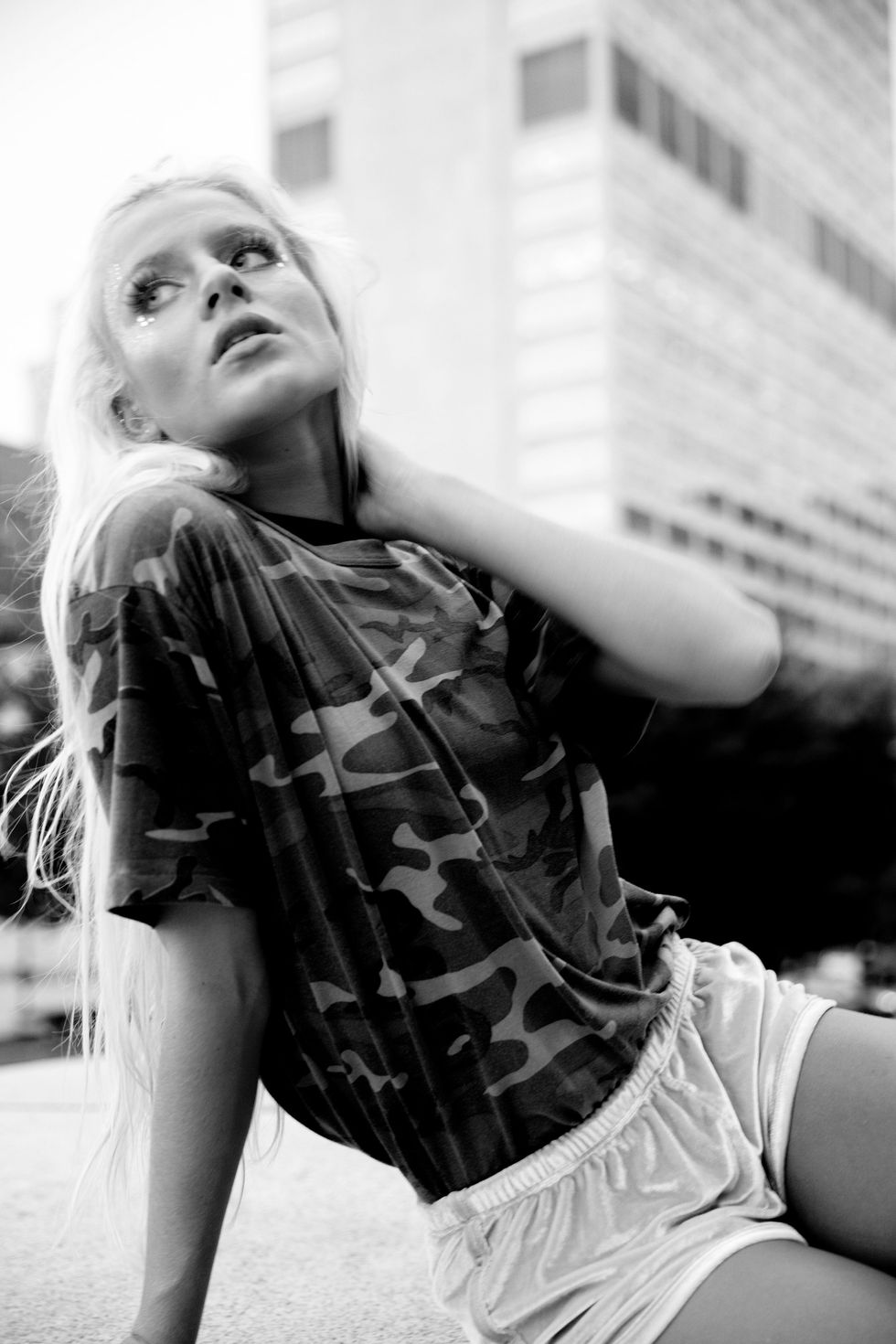 ---
Rachel A.G. Gilman is a writer, a radio producer, and probably the girl wearing the Kinks shirt. Follow her on Twitter.
Related Articles Around the Web