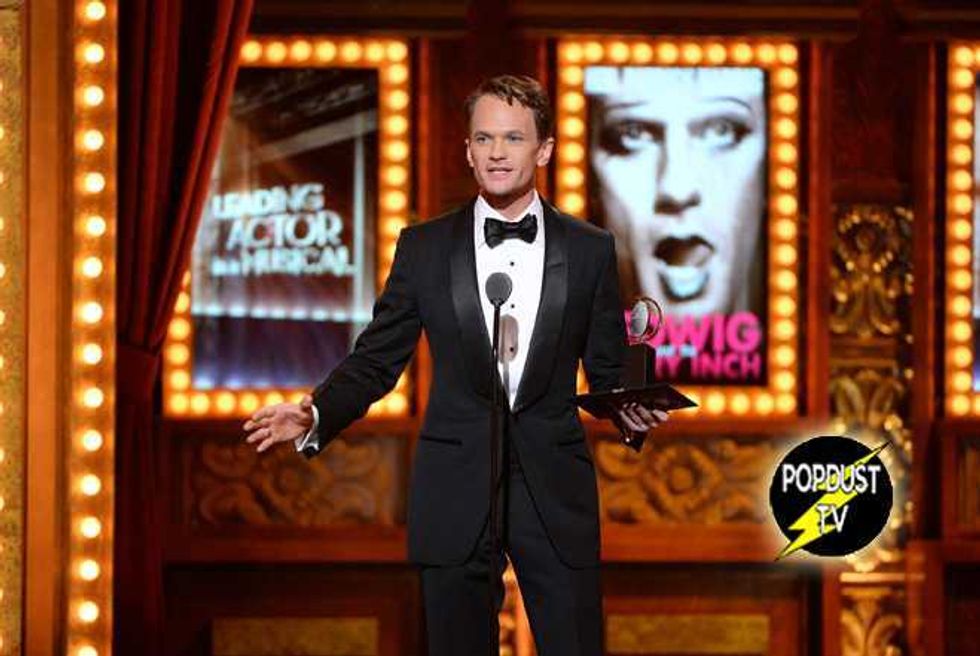 With the 70th annual Tony Awards coming up on June 12, interest in Broadway's hottest shows has never been stronger. As Hamilton, the biggest smash hit Broadway has had in ages (if ever) continues to dominate the conversation and draw unprecedented new audiences to the theater scene, some of the newer offerings hope to use awards momentum to find an audience in its shadow. And while a lack of attention can seal the fate for a struggling show (RIP, Tuck Everlasting and American Psycho) a few shows have seen a nice post-nomination bump in ticket value.
Waitress, which opened April 24 at the Brooks Atkinson Theatre, has been nominated for five Tonys including Best Musical and sees its resale tickets go for an average of $217, with cheapest tickets generally in the $150-190 range. However, Waitress tickets are available directly from the box office on Ticketmaster starting at $79, providing tremendous savings from the secondary market.
The 2007 romantic comedy film of the same name, about a small-town diner waitress trying to escape her unhappy marriage through winning a pie-baking contest, isn't the most well-known source material, but one of the show's major selling points is a score from popular singer/songwriter Sara Bareilles ("Love Song," "Brave"), who's recording of songs from the show hit No. 10 on the Billboard 200 chart and should draw in a crowd that doesn't normally listen to showtunes. And for those who do, Waitress also has an established Broadway star in Jessie Mueller, who won a Tony for playing Carole King in Beautiful in 2014. Both Bareilles and Mueller are nominated for Tonys this year, and make up part of Broadway's first-ever all-female musical creative team.
Shuffle Along, or, the Making of the Musical Sensation of 1921 and All that Followed scored 10 nominations including Best Musical, the most of any non-Hamilton show this year. The show, as described by its lengthy subtitle, depicts the true story of the making of Shuffle Along, a largely forgotten but influential hit from 1921 that changed how black performers were depicted on Broadway. This slice of history, with its recreations of songs and dances from the early '20s, doesn't have the crossover appeal of Waitress or Hamilton and appeals directly to established musical fans, but boy does it ever: the cast boasts legendary six-time Tony winner Audra McDonald, along with Tony winners Billy Porter and Brian Stokes Mitchell and currently nominated supporting castmates Brandon Victor Dixon and Adrienne Warren. It's generated enough buzz that resale tickets go for an average of $217, with the cheapest prices for most shows going for $105-135. As with Waitress, Shuffle Along tickets directly from the theatre, in this case from Telecharge, start at just $69 for Mezzanine seats
Still, nothing comes close to Hamilton, Lin-Manuel Miranda's epic, diversely-cast, hip-hop musical about the life of Founding Father Alexander Hamilton, as the mega-hit rounds out its record smashing year on Broadway with a whopping 16 Tony nominations, the most of any show in history. So if you were thinking about checking out the near-lock for Best Musical before the awards, good luck: Hamilton is sold out through 2016 and its resale ticket prices average at an unheard-of $1,488, with the cheapest tickets for most shows in the $800 range. A new batch of tickets for shows running from February through April will be available to the public on June 12, starting at $179 on Ticketmaster.
The show's unprecedented nomination haul is only the latest fuel to be thrown on the Hamilton flame. Even before hitting Broadway, the show received rave reviews and huge advanced ticket sales. Crowds of thousands gathered outside the Richard Rodgers Theater every day for a chance to win the "Ham4Ham" lottery, $10 front-row seats, a promotion that was moved online due to overcrowding. The cast recording had the highest Billboard Chart debut of a cast album since 1963, and the cast performed live during the Grammy Awards telecast. Even if the show doesn't win a single Tony (it will, of course, it's the frontrunner in most categories) the show is already an unstoppable, once-in-a-lifetime smash. Don't expect demand to go down any time soon, even after star Lin-Manuel Miranda departs from the title role next month.