Sparing no time or emotional impact, Handsome Ghost's newest single "Better Off" brings the vocals in almost immediately with a declaration what's to come - namely, the end. Between the opening line and the one just a bit later saying that "there were warnings if we like it or not," the subtle acoustic guitar, soft keyboard and thumping bass drum that serve as most of the song's instrumentation are an understatement in comparison to the weight that the lyrics hold.
Handsome Ghost, the project of musician Tim Noyes, has built a reputation off of bittersweet electronic-indie ditties with so much heartache packed into the verses that it almosts hurts to listen. "Better Off" is no exception. The chorus follows the reliable format of making a metaphor out of the beloved and a different, often less appealing metaphor out of the singer. As is Noyes' usual, though, it's the pre-chorus that packs the biggest punch. In this case, "Better Off" is grudgingly forgiving as he almost speaks "Now that it's over, honey come raise a glass. Here's to the future and all that we can't take back."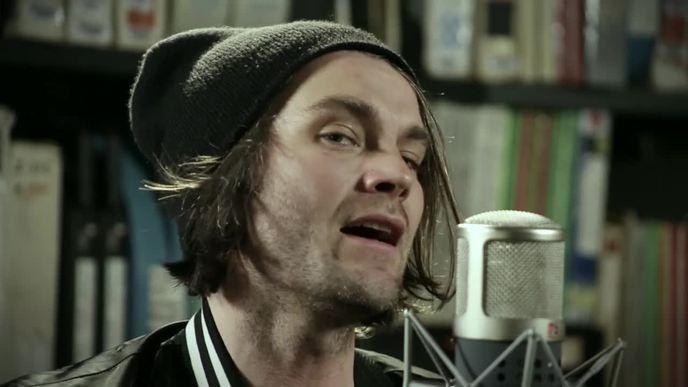 "Better Off" follows in the distinctly poppy direction that Noyes began to play with on his 2016 EP The Brilliant Glow, and even more so in the singles released so far in 2017. Where his March release "Indian Summer" went softer, with plunking piano notes in the upper octaves and a sparse instrumentation, and "Beauty / Bends" almost sounds like we should be expecting a bass drop and swooping chorus like a Tove Lo hit (though still distinctly in the slow, ambient comfort zone Noyes has established).
"Indian Summer" has the most starkly similar emotional tone of Handsome Ghost's 2017 singles. The first lines of its chorus are just as devastating as "Better Off," like a to the gut. It's repeated until the words toe the line between therapeutic and vitriolic.
"This is the leaving behind; you can swear you're innocent. This is the stillness in time; no autumn in Los Angeles."
The second go-around in the chorus hits even harder - "This is the leaving behind, and you are here to witness it." It feels very much like these two songs were written close together, though with "Better Off" coming a bit later on - once the bitterness has turned to acceptance (that tastes bitter nonetheless). The acoustic guitar's gentle plucks of single notes and the quiet snaps woven into the song's texture make it a gentle letdown, a last goodbye.
We don't know who or what has hurt Noyes, or even if it was multiple whos and whats and wheres, but this writer hopes he's okay, even if his hurting makes for beautiful listening. At the very least, we can cross our fingers that any EP or LP made out of these tracks is as helpful for processing feelings as Adele's
21.