WHAT'S TRENDING
VIRAL | Find out how this writer is working to help her fellow New Yorkers find love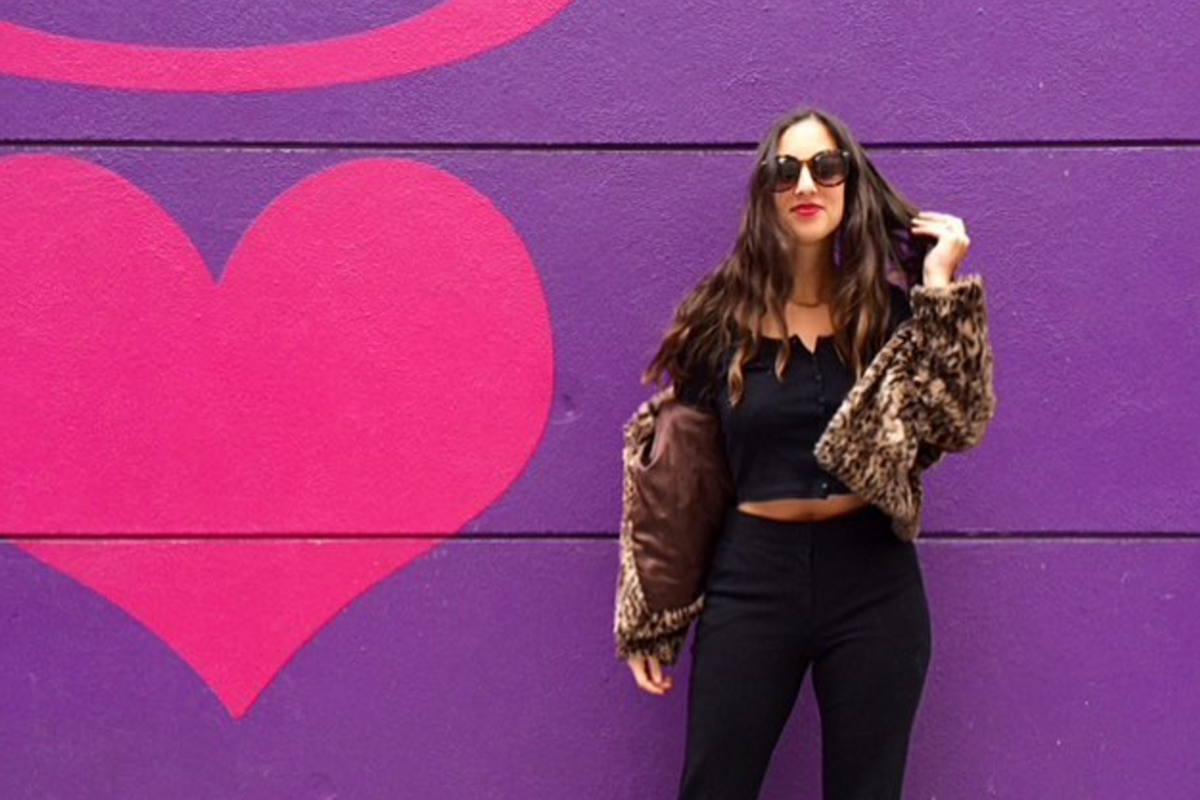 Hannah Orenstein is living the dream of many NYU students who study journalism and history (which she once did herself).
She is the Assistant Features Editor at seventeen.com, writing about teens, pop culture, and sex, among other things. She has a novel coming out next year through Touchstone Books. And, in whatever free time she manages to conjure up, she now plays matchmaker to New Yorkers hoping to find their one true pairing through her newsletter, "Playing With Matches."
In celebration of the newsletter's recent launch, I asked Orenstein some questions about how she found her way into this odd business.
Turns out, it isn't her first venture into the world of finding love for others. "A few years back, I worked as a matchmaker for the dating service Tawkify," Orenstein said. "I worked one-on-one with clients to identify what they valued most in a partner, tracked down and interviewed dozens of potential matches, planned elaborate dates, and sometimes even served as a dating coach. All of that comes with a pretty hefty monthly fee."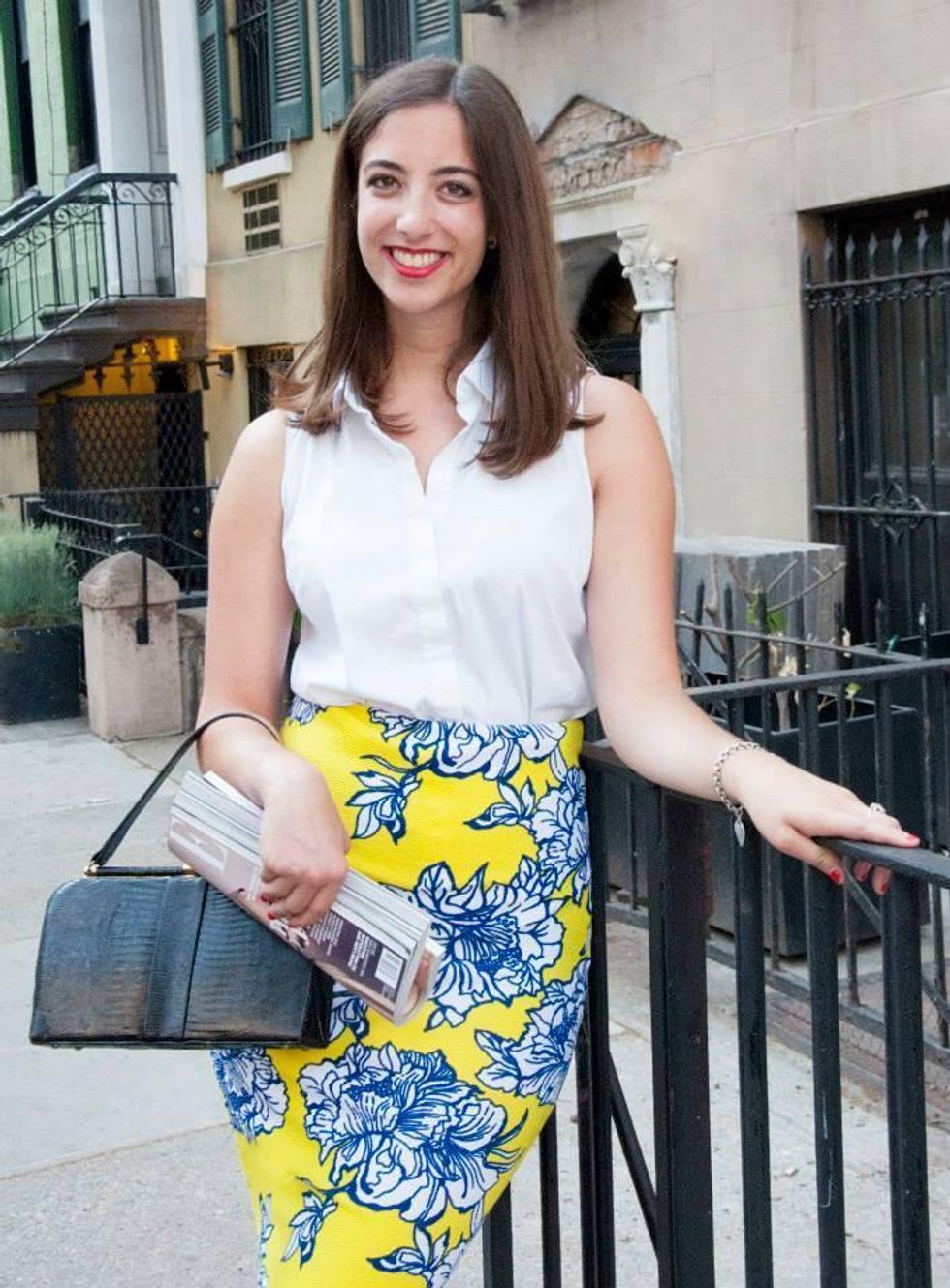 Elyssa Goodman
Though she left the world of matchmaking in order to take her passion for writing more seriously, the experience inspired her upcoming novel, also entitled "Playing With Matches" and exploring the work of a 22-year-old matchmaker juggling "her clients' demands with her own complicated personal life." In the process of editing this book, Orenstein thought about starting the newsletter. "I wanted to put my own spin on matchmaking," she said. "My newsletter streamlines the process, makes matchmaking more accessible for 20-somethings, and will always be free."
The newsletter is also a new alternative to the heavily saturated online market for finding a mate that already exists. "At this point, swipe-based dating apps like Tinder have been around for five years," Orenstein said. "Dating apps have led to amazing relationships for a lot of people, and that's incredible. But for a lot of people, they're either boring, exhausting, or just plain unsatisfying. One of the biggest lessons I learned through matchmaking is that you won't meet anyone if you're not putting yourself out there and putting out good vibes — the newsletter is just one way to do that. If you're sick of apps, why not try something new?"

"Playing With Matches" asks its participants to give some of the same basic information that all dating profiles request: Name, age, height, etc. It also adds where a person attended college and what they currently do for a profession. Beyond that, the simple questions read like a fun game of TableTopics, inquiring about weird facts about you and how you might impress a person in sixty second, before asking you to clarify whether you'd like "something serious" or "something casual" and email Orenstein a photo of yourself.
This information is then curated into the newsletter, emailed to all subscribers. Orenstein opens with an anecdote from week (something about love, or "The Bachelor") and then works to curate each individual's profile to highlight their best and most vivid features for subscribers. The rest is up to fate — i.e. whether or not those on the server are brave enough to email Orenstein and ask to be set up.
Although "Playing With Matches" has yet to make any lasting matches yet, it's still incredibly young. Orenstein is hoping, however, that the newsletter will grow with time and increase the likelihood of this happening. "The more people who receive it, the more matches I'll be able to produce!" she said.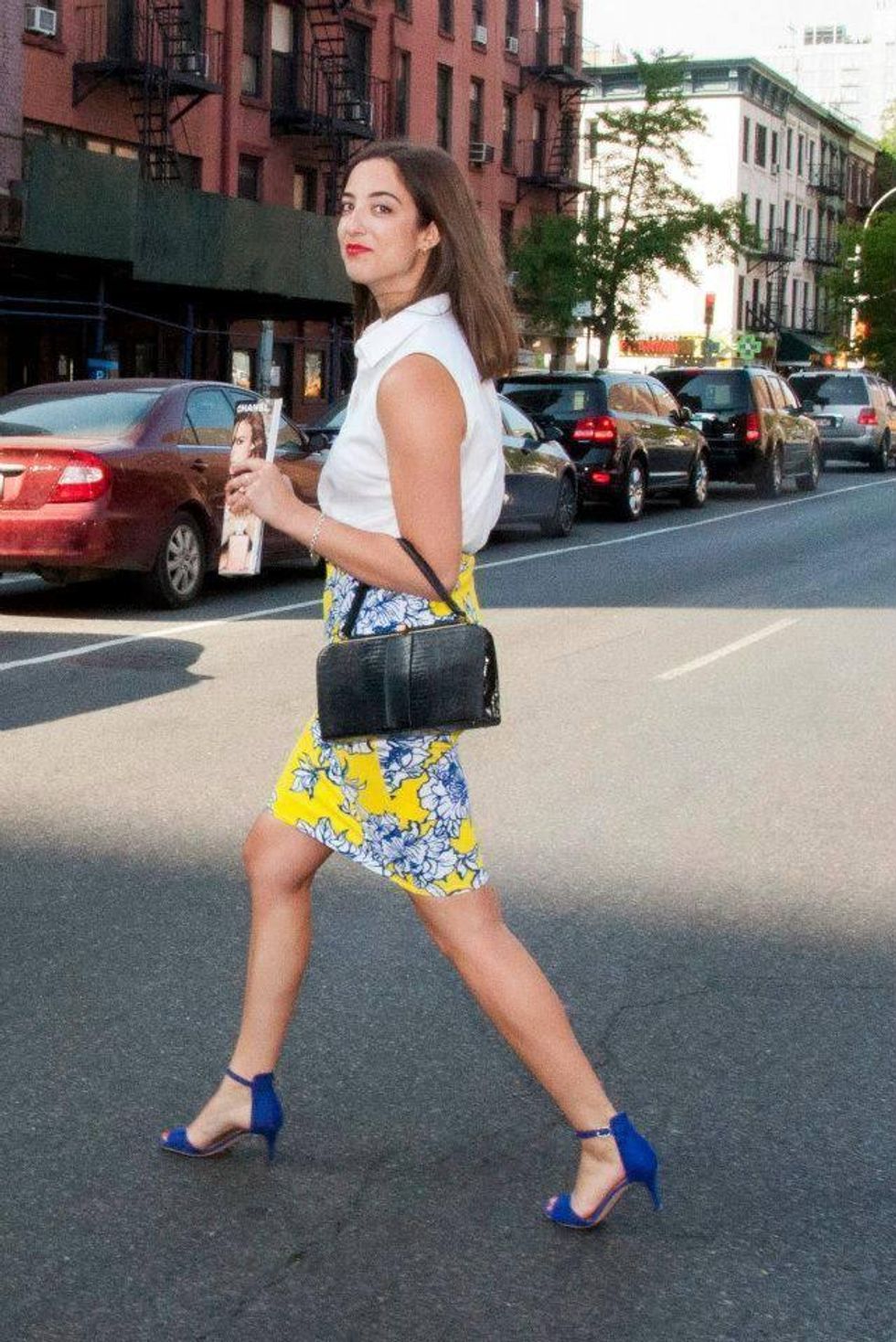 Elyssa Goodman
In the meantime, Orenstein is continuing to learn a great deal about what it's like to be involved in the dating scene in New York. I asked her what some of the key things to remember in this process are, and though she's "written 300 pages about this," she was able to break it down to two key points for all of New York singles to remember.
1. If you're single and would prefer to not be single, you need to dedicate time to your dating life. It sounds obvious, but you'd be surprised by how many people wait for a boyfriend to magically fall into their lap or pack their schedules so tightly that they literally don't have any time to go out with anyone new.

2. Throw away your checklist and forget about who looks good on paper. You never know who you'll click with, and the only way to figure that out is to have a real (in-person) conversation with them. Does someone make you laugh? That's worth way more than a fancy degree.
But what's worth more than the ability to pay your own rent and love someone who survives on a freelancer's salary? I'll let you know when I find someone who has figured it out.
---
Rachel A.G. Gilman is a writer, a radio producer, and probably the girl wearing the Kinks shirt. Follow her on Twitter.
---
READ MORE ABOUT CULTURE...
---
See this cute video from Orenstein's NYU matchmaking days!