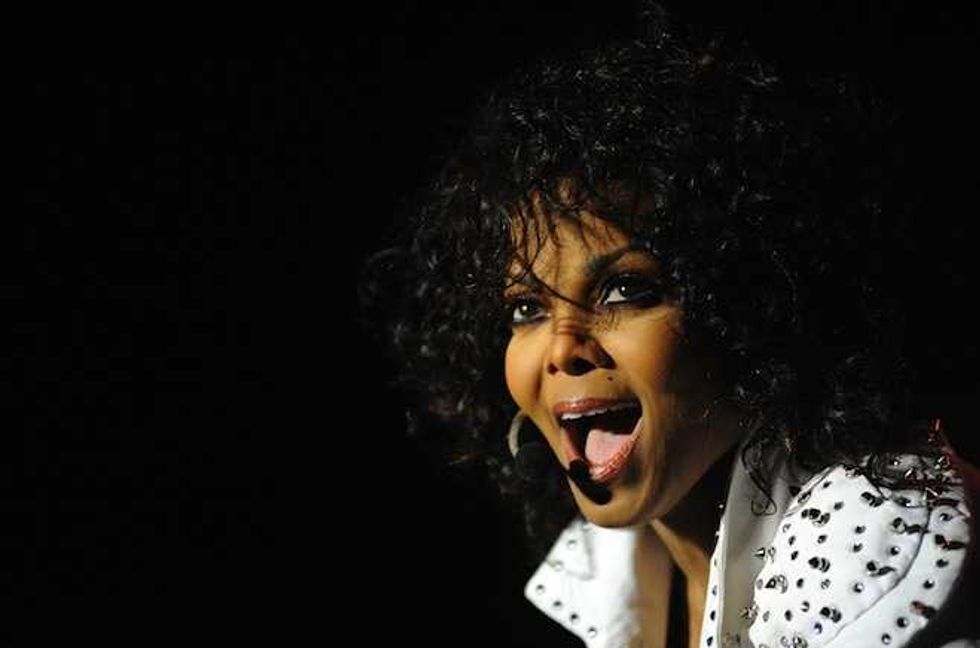 Janet Jackson is so famous for so many things. She's Michael Jackson's sister, she was a child actress, she's a musical superstar, and one time Justin Timberlake accidentally revealed her right boob to the entire world.
Today, the "All For You" singer turns 47-years-old. Despite the aforementioned superfame Jackson has reached, her dating life has been astoundingly hush-hush. To be a key member of the most famous musical family in history and keep a 9-year-marriage secret is, in the TMZ age we live in, remarkable.
We thought we'd take a walk down Jackson's romantic memory lane, letting each of her beaus wish her a happy birthday in his own special way...
1. James DeBarge: "Happy Birthday J! Can't make the party—in jail for assault :(."
A member of family R&B group DeBarge, he was married to Jackson for 3 months in 1984.
2. Rene Elizondo, Jr.: "Feliz Cumpleanos, Janet. Remember when we didn't tell Hollywood we were married for, like, a decade? So fun."
The dancer, singer, and music video directer and Jackson were secretly wed from 1991 until the pair announced their separation in 1999.
3. Matthew McConaughey: "Hey there, darlin'. Gimme a mo' to fetch m'bongo and I'll sing you a "Happy Birthday" right quick, ahright ahright?"
The actor claimed that he and Jackson were "just friends," despite being seen outside of her pad shirtless and whistling. Jackson later revealed that they indeed had a brief affair in 2002.
4. Jermaine Dupri: "Happy Day, Jay. Thanks for not keeping our relationship a secret for once, yo."
From 2001 to 2009, the record producer and Jackson were (publicly) an item.
5. Wissam Al Mana: "Happy Birthday, my love. So, McConaughey, huh?"
The 37-year-old billionaire fashion mogul and Jackson have been married since 2012.
Happy Birthday from us, Janet! We didn't date you! (Or if we did, you kept it secret from us.)