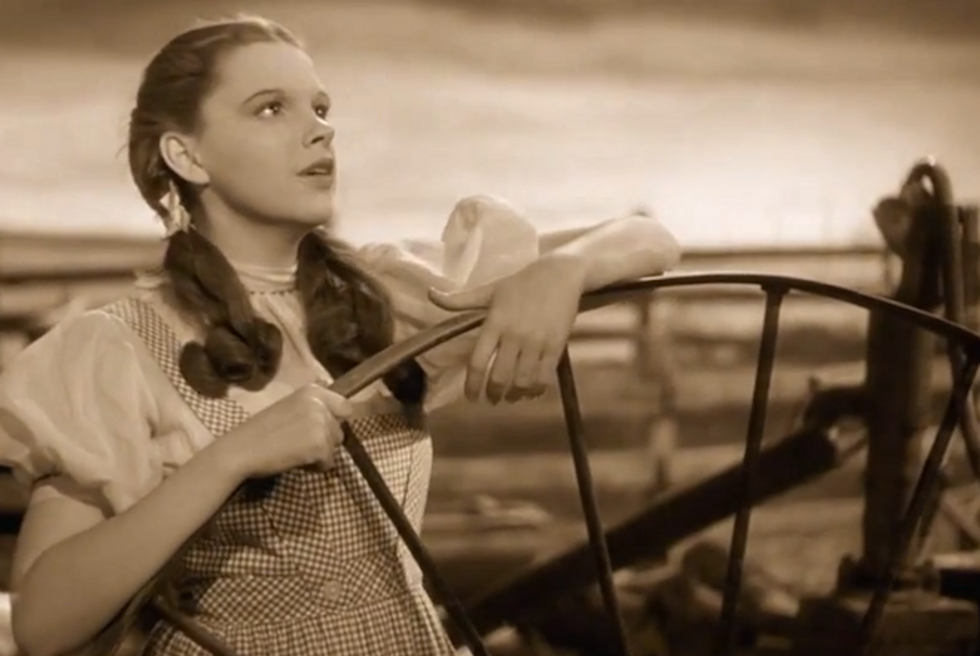 On June 10, 1922, a star was born. And she starred in A Star Is Born. We won't hold you in suspense any longer: It's Judy Garland!
For more than four decades, Garland was an onscreen dynamo. We all know her as Dorothy from The Wizard of Oz, a role she took on at the age of 16. From there, she earned Golden Globes and Grammys for her highly versatile performances and memorable concerts (most famously her Carnegie Hall stint). Despite her tragic death of an overdose at the age of 47, Garland dazzled then, and continues to serve as an beloved icon.
Have any person and any song been more closely linked than Judy Garland and "Over the Rainbow?" The way Garland's lush contralto met the song's hopeful longing was nothing short of a revelation. What's shocking is that "Over the Rainbow" was very nearly cut from The Wizard of Oz. The song's lyricist, Yip Harburg, hated Harold Arlen's melody when he first heard it, claiming it was far too slow. George Gershwin's brother Ira suggested they speed up the tempo for the movie. Even then, there were complaints from MGM executives that the song slowed down the action too early in the movie. One Oscar for Best Song later, and we doubt they regret the ultimate choice to leave it in.
Could you imagine The Wizard of Oz without "Over the Rainbow?" Could you imagine the big screen without Judy Garland? Luckily, we never have to.
Happy Birthday, Judy!