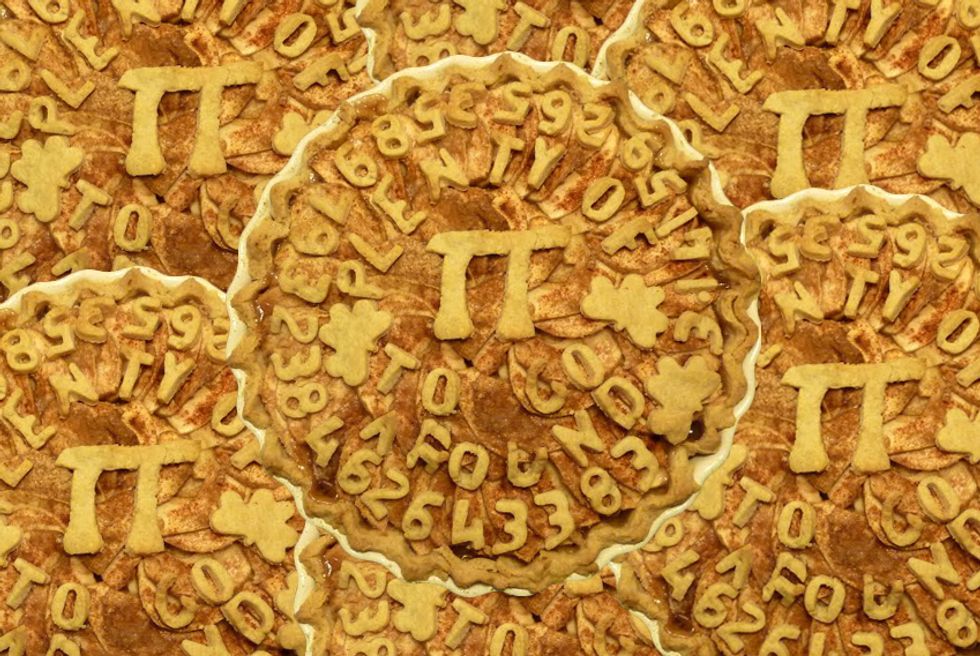 On March 14th (aka 3.14), Pi (aka 3.14...) Day is celebrated the world 'round. Last year, we honored the mathematical constant pi by giving you a mathy pop playlist. This year, we thought we'd do things a little differently.
Inspired by this drawing...
...we've decided to make you a PIE playlist.
This playlist (any playlist?) is best enjoyed whilst consuming pie.
1. Don Mclean - "American Pie"
2. Warrant - "Cherry Pie"
3. The Beatles - "Honey Pie"
4. The Beatles - "Wild Honey Pie"
5. Paul McCartney - "Flaming Pie"
Paul McCartney - Flaming Pie: The Song We Were Singing youtu.be
6. Led Zeppelin - "Custard Pie"
Custard Pie youtu.be
7. Destiny's Child - "Apple Pie a la Mode"
8. The Strawbs - "Lemon Pie"
9. Joan Baez - "Where's My Apple Pie?"
10. Bob Dylan - "Country Pie" (Here covered by Beck.)
11. The Four Clefs - "I Like Pie, I Like Cake"
12. Four Tops - "I Can't Help Myself (Sugar Pie, Honey Bunch)"
13. D'Angelo - "Devil's Pie"
14. James Taylor - "Sweet Potato Pie"
15. Frank Sinatra (et al) - "High Hopes"
Frank Sinatra -- High Hopes youtu.be
High apple- pie-in-the-sky hopes, to be specific.
Happy Pi(e) Day!