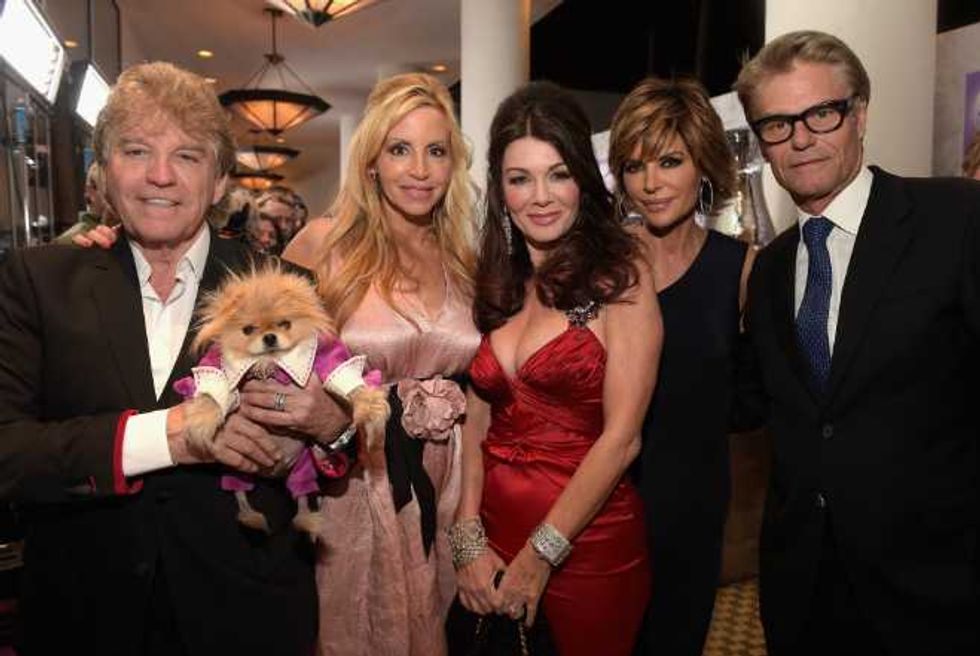 They say that art is in the eye of the beholder, which may be the only way to explain why Harry Hamlin has labelled The Real Housewives of Beverly Hills "art" instead of a trashy reality show about rich ladies who argue about petty nonsense over wine-soaked dinners.
Harry also believes that his wife (and RHOBH's newest cast member) Lisa Rinna has brought some much-needed class to the series. (Because screaming "Don't you EVER go near my fuckin' husband!" in the middle of a restaurant while smashing a wine glass is really elegant and sophisticated behaviour.)
"Well, you know, I am [proud] because she's doing a magnificent job," Hamlin told Us Weekly. "I think she's bringing some class to a show that is kind of a reflection of who we are today. So in some sense it is art in that respect. I think she's doing an extraordinary job."
Well, maybe Harry has a point. The Real Housewives have kind of turned squabbling, shade throwing, and hair pulling into some kind of strange art form. No?
Either that, or he's just embarrassed over his wife's latest gig now that he's had a big career comeback thanks to Mad Men, so he's trying to justify the situation by pretending that Lisa has brought class to the artistic sociological experiment known as the Real Housewives franchise.