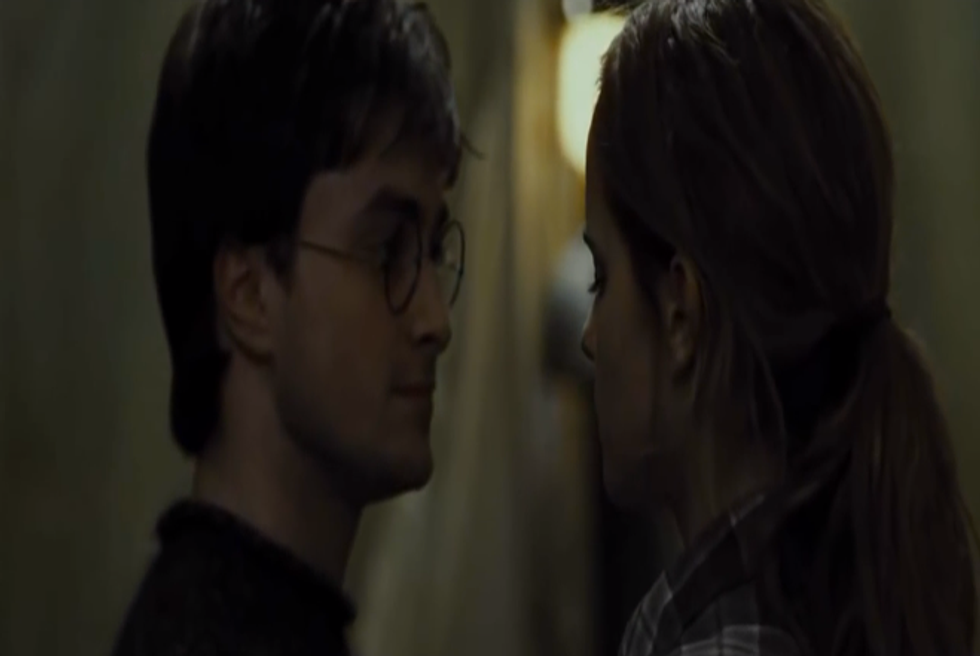 Romione shippers, you aren't likely to enjoy this news. In fact, you might be inclined to feel a bit of rage.
In an interview with The Sun Times, as first reported on by Hypable, actress Emma Watson has a chat with Harry Potter series creator J.K. Rowling about one particular relationship: that of the strong-willed Hermione Granger and the clumsy redhead Ron Weasley.
With years of separation from the beloved story, Rowling admits a bit of regret. She explains, "I wrote the Hermione/Ron relationship as a form of wish fulfillment. That's how it was conceived, really. For reasons that have very little to do with literature and far more to do with me clinging to the plot as I first imagined it, Hermione ended up with Ron."
The interview also suggests that Harry (portrayed by the incomparable Daniel Radcliffe) would have been a better match. "I know, I'm sorry," she says, "I can hear the rage and fury it might cause some fans, but if I'm absolutely honest, distance has given me perspective on that. It was a choice I made for very personal reasons, not for reasons of credibility. Am I breaking people's hearts by saying this? I hope not."
Well, that certainly casts a cloud (of dementors) on our sunny disposition.
To add insult to injury, Watson happens to agree, "I think there are fans out there who know that too and who wonder whether Ron would have really been able to make her happy."
Can you imagine Hermione and Harry tying the knot? That's a massive double-ego waiting to happen! But, in all seriousness, that would have been super adorable.
Oh, what could have been.
The full interview will run in this month's Wonderland magazine, out Friday (Feb. 7).