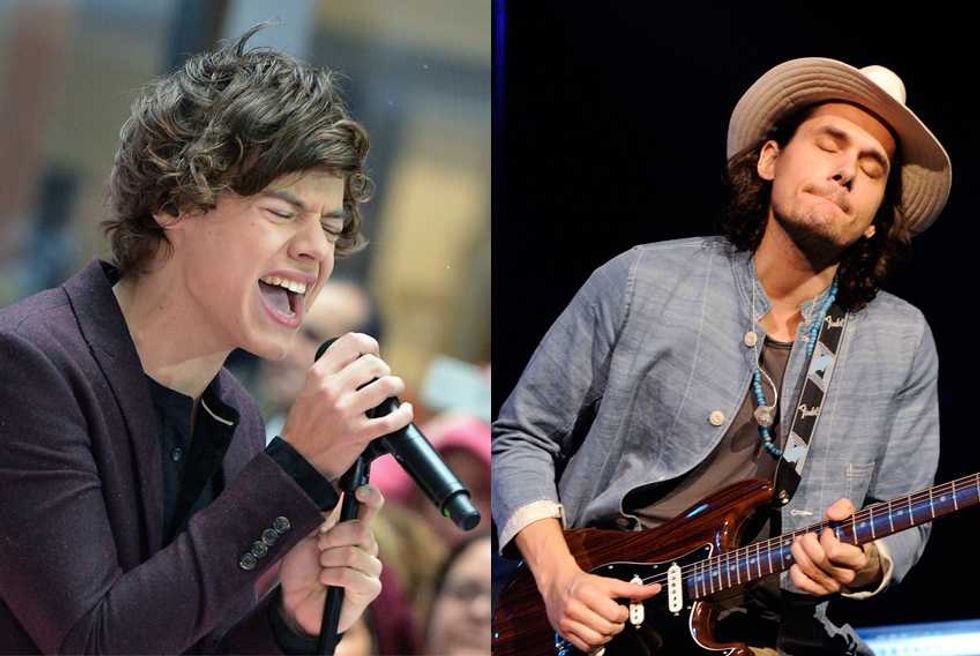 The voice of Harry Styles has matured a lot on Take Me Home, One Direction's second U.S. release in 2012, expanding in range and bringing with it some grit that makes you suddenly feel slightly uncomfortable when you realize he's only 18 years old. We've been watching 1D closely for some time now, and as the boys continue to unveil new material through live performances, various quirks begin to reveal themselves as well.
During last week's performance of "Little Things" on The X Factor, the guys climbed atop stools to coo about how beautiful and perfect you are, despite your own body image issues. While Zayn and Liam could write a book about steely glances, Harry has begun to look a bit more pained on the live stage. Maybe he's conflicted about singing one of Ed Sheeran's favorite lyrics, or is worried about how his use of "squeeze" will be received?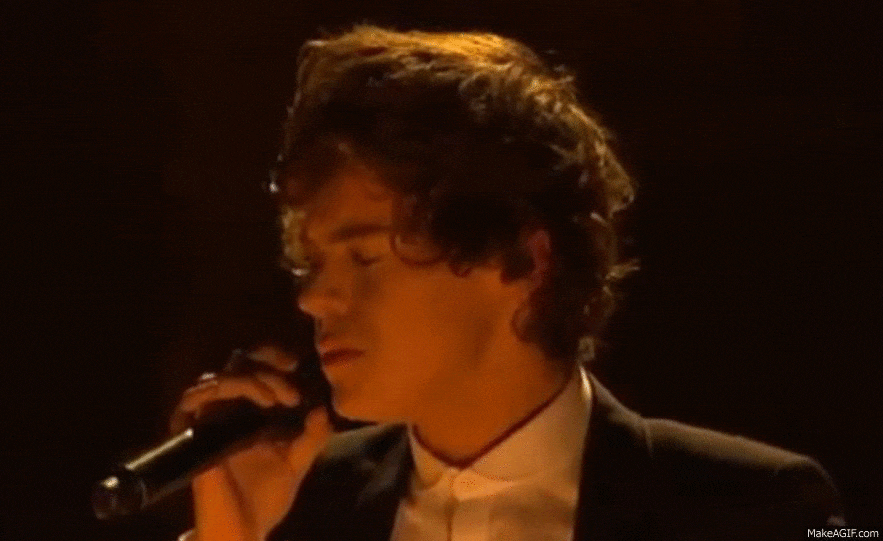 Either way, it's hard not to notice Hazza furrowing his brow, pouting his lips and looking as if accidentally walking in on Simon Cowell during on an elaborate beauty regimen. And it's familiar! Long before boy bands were back and John Mayer had gained attention for wearing that damn floppy hat, "guitar face" was indeed a thing.
Is Harry destined for Grammy greatness, onstage collaborations with Jay-Z and at least one scathing song written by Taylor Swift? Both men have a history of reportedly romancing gaggles of women, and both have been blessed with extremely full heads of hair. Only time will tell.