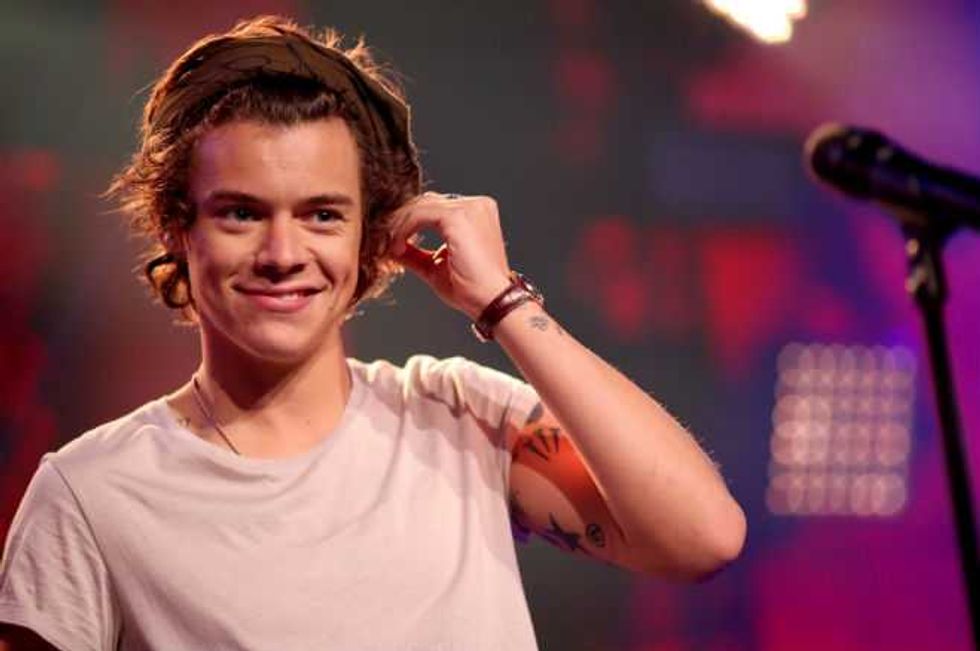 Harry Styles has already said gender is not important when dating, and now he's taking it one step further by saying he's pretty much open to anything.
During an interview with UK newspaper The Sun, the One Direction lads were having a chat about who Niall Horan should date, and the conversation quickly got hilarious.
"Every new trip we say that Niall's slept with a different celebrity. Who should it be this time?" Louis Tomlinson said, with Niall suggesting Rihanna and Harry recommending Ariana Grande.
When the Sun journo suggested Niall date a guy, Harry said: "Hey, don't knock it till you try it!"
Now, he is (most probably) joking, but that's beside the point.
What's WONDERFUL is we have a young boy band, with a primarily female fanbase, who speak about being gay as if it were perfectly normal and natural, instead of being negative and defensive about it.
Harry Styles, we love you!