Film News
The producer allegedly bragged about sleeping with Jennifer Lawrence while sexually assaulting an unnamed victim.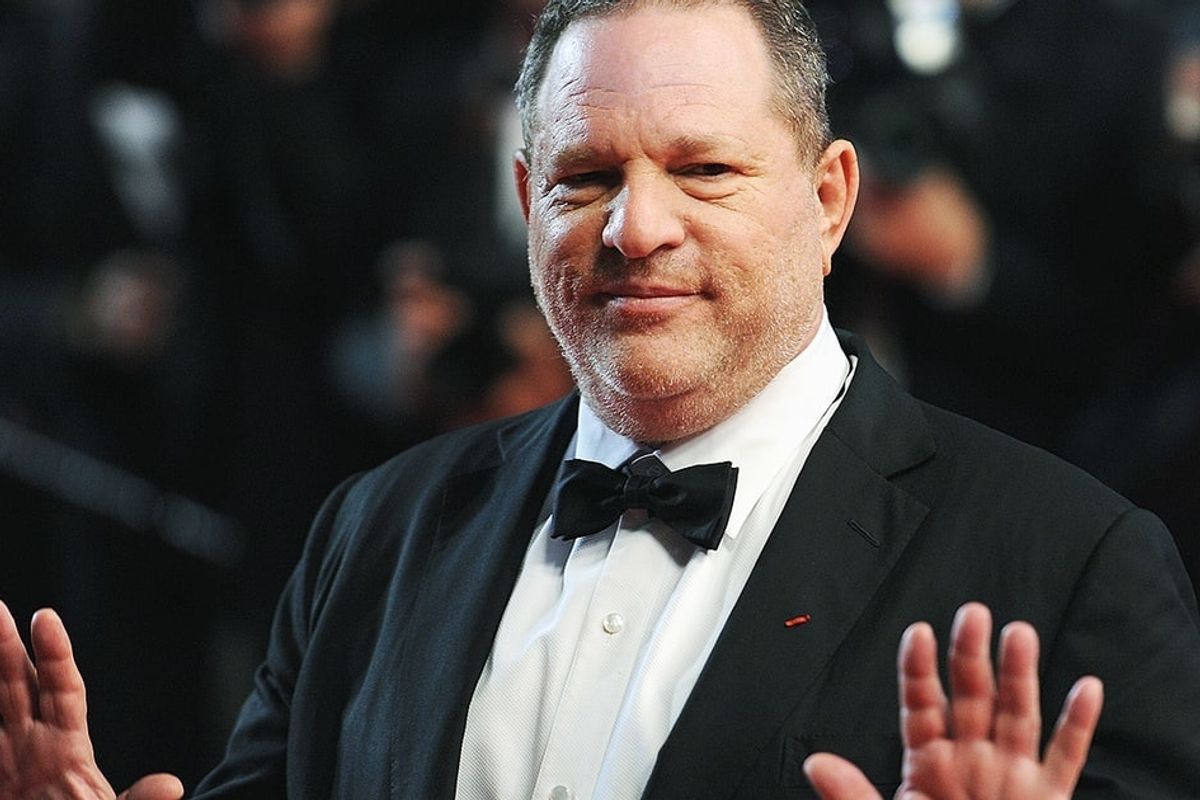 Yesterday, a new lawsuit against Harvey Weinstein and the Weinstein Company was made public by TMZ in which the unnamed plaintiff claims that Weinstein followed her into a bathroom stall at the 2013 Sundance Film Festival and masturbated in front of her. Weinstein then allegedly invited the actress to a number of movie premieres at which he repeatedly groped her and whispered lewd comments. At a separate event in March of that year, the suit claims that Weinstein forcibly performed oral sex on the actress while she begged him to stop. While she was crying, he proceeded to lecture her about his role as a producer, stating "I slept with Jennifer Lawrence and look where she is; she has just won an Oscar." At a later date, the producer discussed the incident with the unnamed woman, saying "don't be such a prude. I didn't even fuck you" and threatening her career.
A spokesperson for Weinstein had this to say:
"This lawsuit was filed and updated strategically with no notice given or any attempt to reach out to Mr. Weinstein's attorneys for one reason; It was meant to embarrass Mr. Weinstein and garner unchecked media attention. There is absolutely no truth to the malicious claims made in this lawsuit, and we are reviewing our options with an eye on filing for an immediate dismissal."
The statement continues, "Mr. Weinstein is embarrassed for Ms. Lawrence with whom he has only had a professional and respectful relationship, who has sadly been dragged into this ugly attempt at defamation. This filing further proves that anyone can say whatever they want in a lawsuit for maximum shock value, to defame and debase, without having to offer any facts or reality."
---
Matt Clibanoff is a writer and editor based in New York City who covers music, politics, sports and pop culture. He currently serves as Lead Editor for Gramercy Media. His editorial work can be found in Inked Magazine, Pop Dust, The Liberty Project, and All Things Go. His fiction has been published in Forth Magazine. -- Find Matt at his website and on Twitter: @mattclibanoff
---
POP⚡DUST | Read More...

INTERVIEW | Indie-Pop Singer Navakaine Talks Coming-of-Age
Water and Man Release 'Phantasie'