More than two years after Ronan Farrow's explosive exposé, Harvey Weinstein is finally on trial in New York this week.
The fallen Hollywood mogul has been accused by upwards of 100 women of sexual crimes spanning at least three decades, but this case focuses on just five charges involving two women—a former Production Assistant and an unnamed accuser. The lead attorney in Weinstein's defense, a woman named Donna Rotunno, has made a name for herself in cases defending wealthy and powerful men against accusations of sexual misconduct, and Weinstein's legal team has made it clear that there is no tactic they won't stoop to in order to delay and manipulate the proceedings.
Already they have attempted to force Judge James Burke to recuse himself from the case for enforcing a ban on Weinstein's use of a cell phone—a ban that is apparently more lenient in court than it is in movie theaters. As that approach seems to have been unsuccessful, Weinstein's legal team has today moved on to an attempt to cloak and control the jury selection process.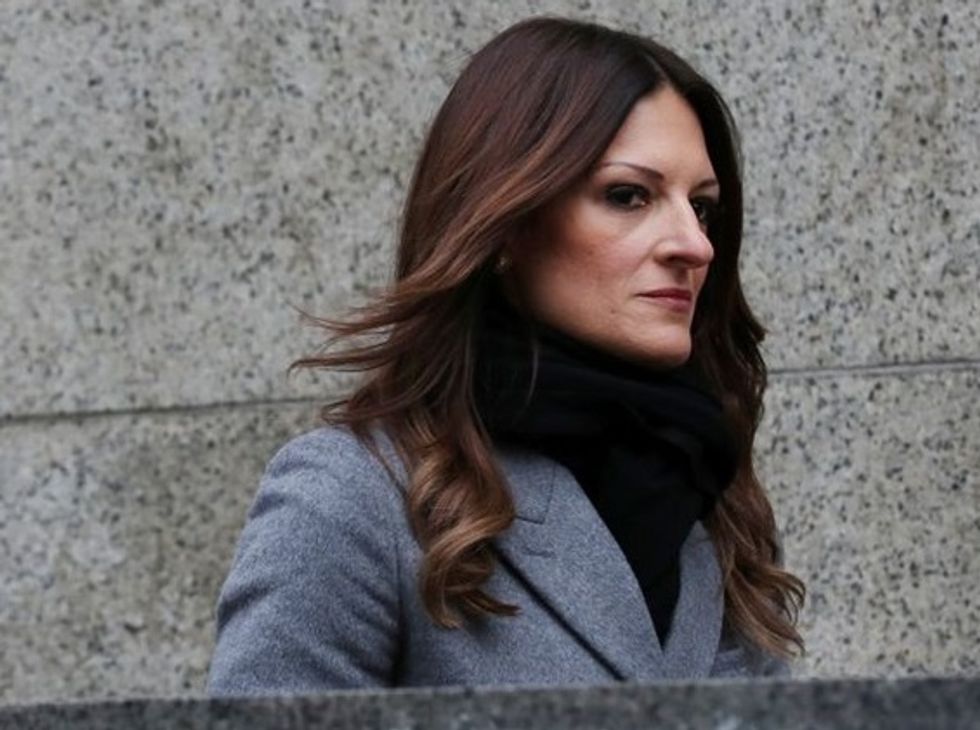 KFGO
Rotunno has proudly stated that she "doesn't subscribe" to the tenets of the #MeToo movement, and she sees it as her mission to ensure that "women are responsible for the choices that they make." A key challenge in this regard will involve finding jurors who will be receptive to the kind of victim blaming this rhetoric is intended to disguise. Consequently, another member of Weinstein's legal team—Arthur Aidala—filed a motion today to conduct the jury screening process in private, away from the prying eyes of the press.
Aidala's contention is that the questions potential jurors will have to answer in selection interviews are too personal and potentially embarrassing to hold those screenings "in front of international media." He argued that the extensive press coverage in this case necessitates private jury selection, "In order for citizens to be as honest and forthright as possible." Certainly the particulars of this case stand out and make for a level of scrutiny that may make the process deeply uncomfortable for many of those involved, but anyone who has been through jury selection can probably guess at the defense team's ulterior motive.
One of the primary functions of the jury selection process is to screen out anyone whose biases will prevent them from assessing the case impartially. That includes opinions about the defendant's perceived guilt or innocence, as influenced by the extensive media coverage, and also personal experience with the crimes involved. The former is a challenge in its own right—it would be hard to find anyone who hasn't already formed an opinion on Harvey Weinstein's guilt—but the latter could be the defense's greatest weapon.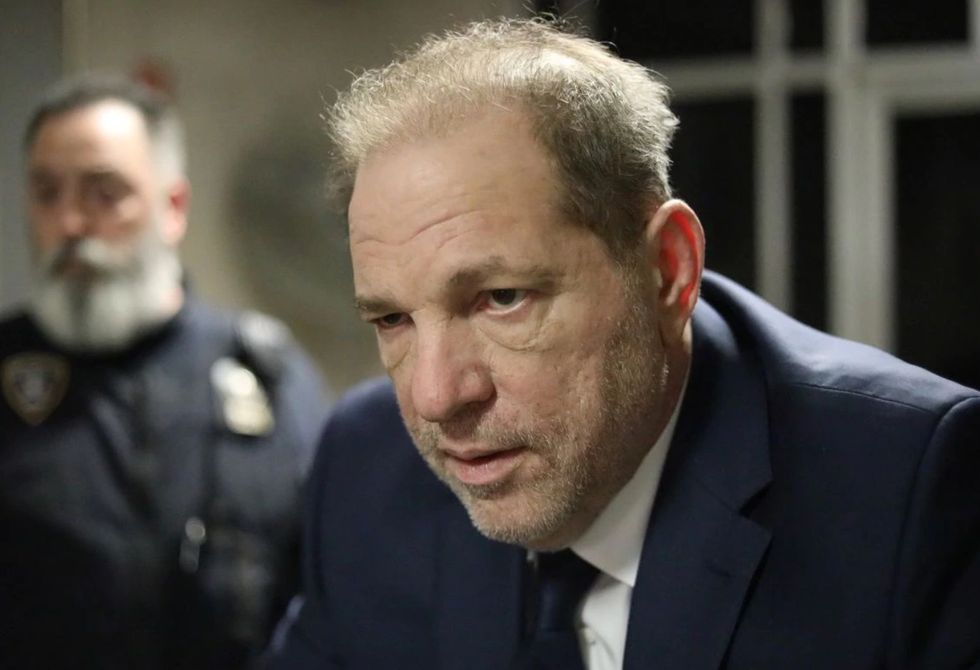 NY Daily News
The questions often touch upon not only first-hand experience of a crime, but close connection to someone who has been victimized. Considering the portion of women who have experienced sexual violence, the thought of finding six women who haven't—and also don't have a close connection to anyone who has—is a daunting task. Indeed, the motion makes mention of the fact that "a number of jurors have been victims of or had exposure to sexual assault or domestic violence." If you add to this the bias that could be inferred from popular empowering slogans like "believe women" and the use of peremptory challenges, it's not hard to imagine how the defense team could end up hand-picking a "sympathetic" jury of people in denial about the prevalence of these crimes. It's also not hard to imagine why they might want to put these tactics to use in private—away from the harsh scrutiny of the press.
Assistant District Attorney Joan Illuzzi was not impressed, stating, "I don't think there's any precedent for doing that." And, fortunately, Judge Burke seemed to agree, responding to the motion in no uncertain terms: "That's against the law! I'll read this, but I'm generally familiar with this form of the law... I'm disagreeing with you on virtually every level."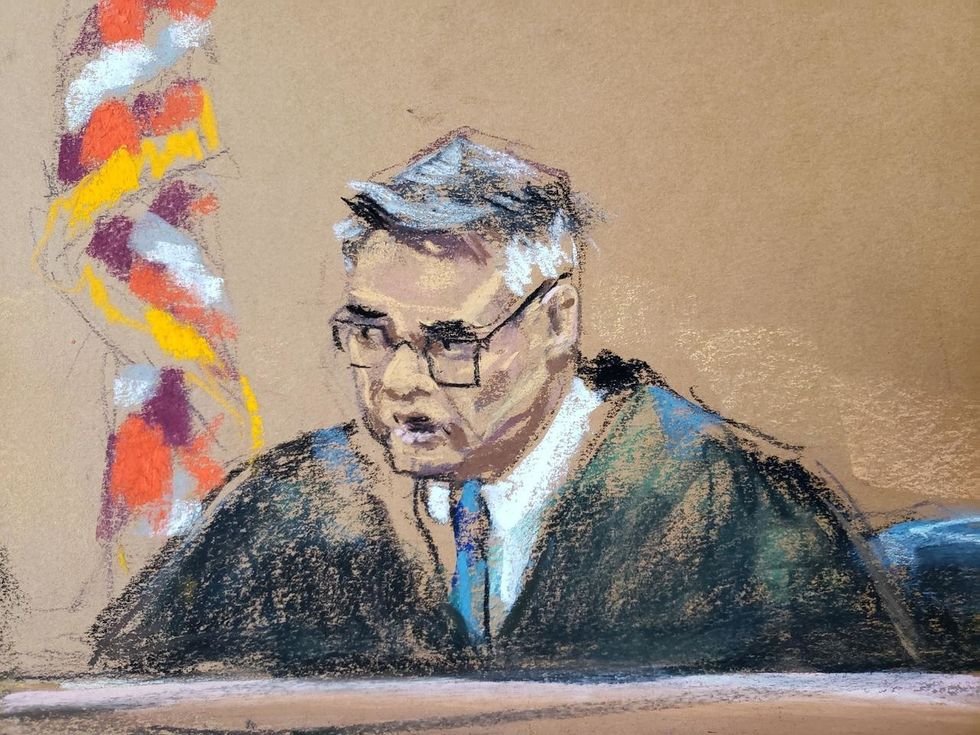 REUTERS/Jane Rosenberg
If convicted on all charges—including two separate rape charges and two counts of predatory sexual assault—Weinstein could be facing life in prison. It remains to be seen whether his legal team's aggressive and questionable tactics will be effective in this case, but trials are still pending in several other venues, including Los Angeles, where he was charged with rape and sexual battery on Monday.