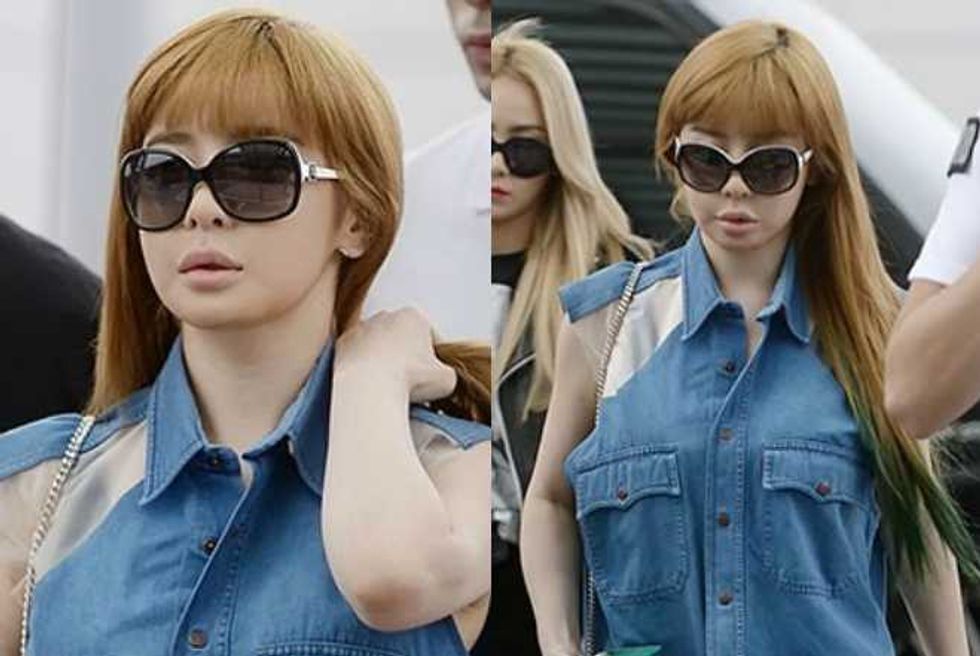 Despite being on tour with 2NE1, Park Bom has basically been in hiding ever since her drugs scandal in late June. The 30-something-year-old has kept her public life to a minimum outside of scheduled concert dates and appearances, but paparazzi managed to snap some rare photos of the K-pop star at Incheon Airport today -- and she definitely didn't look like the same woman we've seen before.
Although Bom already has a well-documented history of plastic surgery, her lips have almost doubled in size since she was last photographed at a Samsung store opening in Shanghai late last month.
Either Bom puffed up her pout, or she's just really good with lip liner like Kylie Jenner.