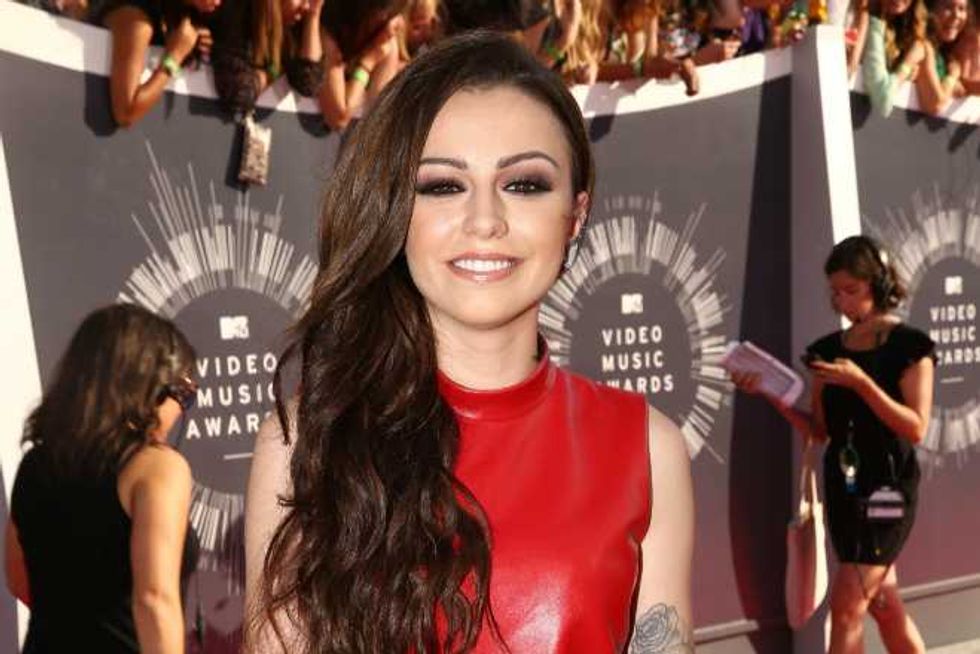 Following the poor performance of her sophomore album, Sorry I'm Late, Cher Lloyd may have dropped from her American record label, Epic Records.
The 21-year-old has been removed from the artist page of Epic's official website, which comes just a few weeks after the UK's Daily Star reported that Lloyd was in danger of being dropped after Sorry I'm Late tanked.
"It's no secret how disappointed the label are with the poor performance," a source told the Daily Star earlier this month. "Cher's lead single flopped too and if she's not making money for the label it makes no sense to keep her."
Lloyd hasn't had a hit in the UK since 2011's "With Ur Love," and her last US hit was 2012's "Oath." She's currently riding high on the charts as a featured artist on Demi Lovato's hit "Really Don't Care," but the success of that song is really all down to Demi.
If Lloyd has been dropped, hopefully she'll be able to bounce back and find a new deal soon. "Sirens" and "I Wish" were terrible underrated!