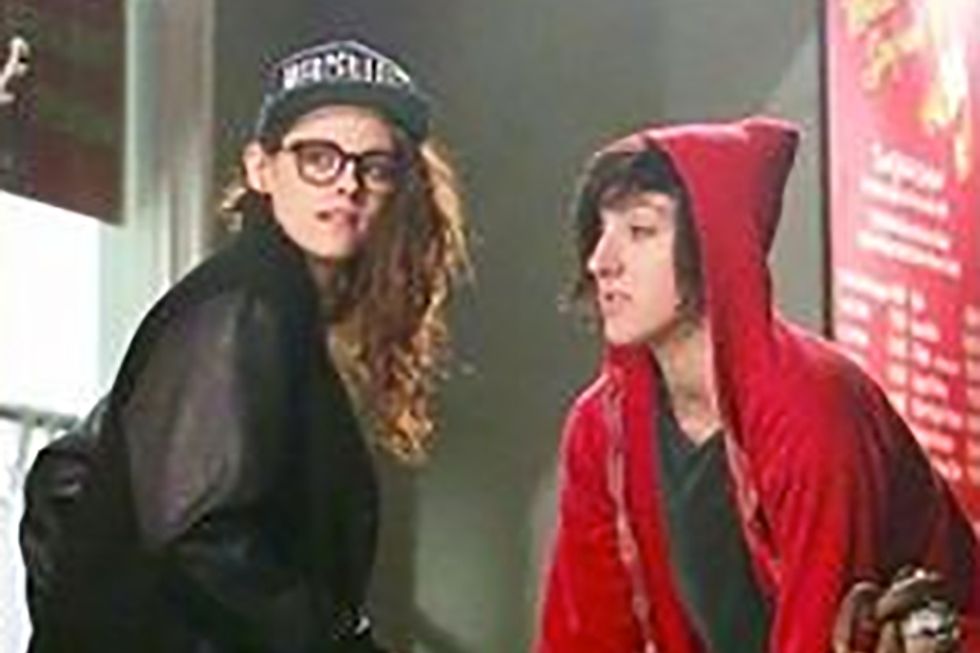 Is Kristen Stewart playing for the other team?
A wild girls-only outing in Palm Springs on the weekend of February 23rd, suggests just that—and Popdust has the exclusive details.
The Twilight beauty road-tripped to the desert and checked into Korakia Pensione with her close gal pal and rumored girlfriend,  Alicia Cargile—and another mystery babe.
Upon arriving the girls ordered in a sumptuous feast from Le Vallauris and noshed in the privacy of their suite.
Around 8PM the tipsily trifecta emerged from their room with a bottle of champagne and lounged around the pool side.
K Stew played DJ, firing up to dance grooves on her i-phone, and by the time the bottle was half way gone, a dance party was in full effect.
Alicia took K-Stew by the hand and started dirty dancing with her.
"She put her arms around Kristen's neck and Kristen put her hands on her waist," an eyewitness tells Popdust.
"After about 30 seconds, Kristen started laughing, kissed Alicia right on the lips then rested her head on Alicia's chest and hugged her tight. It was totally hot!"
Before long the entire bottle was polished off and the ladies returned to the privacy of their room.