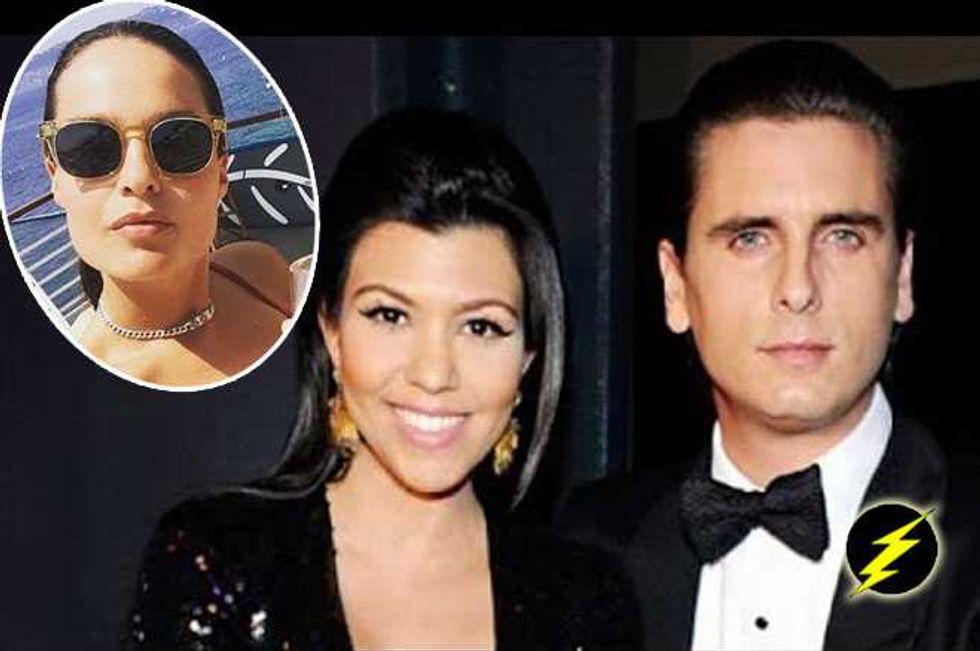 Scott Disick has been photographed having a whale of a time, living it up in Monte Carlo, France while long term girlfriend Kourtney Kardashian is at home looking after their three kids.
Nothing unusual there, except that Scott appears to be being even less discreet than usual.  He has been pictured with his former fling, stylist Chloe Bartoli in what appear to be pretty damning pics—showing him caressing her as they chill out having lunch and sunbathing.  The photos show a relaxed intimacy, which must be even more painful for Kourtney to see than if he was drunkenly draped all over a random girl at a club (which of course he has in the past).
Kourtney and Scott have had a famously tumultuous relationship, with her kicking him out several times and his well documented stints in rehab.  He has constantly complained on Keeping Up With The Kardashians that she just views him as a baby provider and she treats him pretty consistently with icy disdain.
Khloe Kardashian posted a well timed pic to her Instagram on Friday which could be construed as showing her older sister support—a throwback picture of a smoking hot Kourtney with the caption "....my ace for life".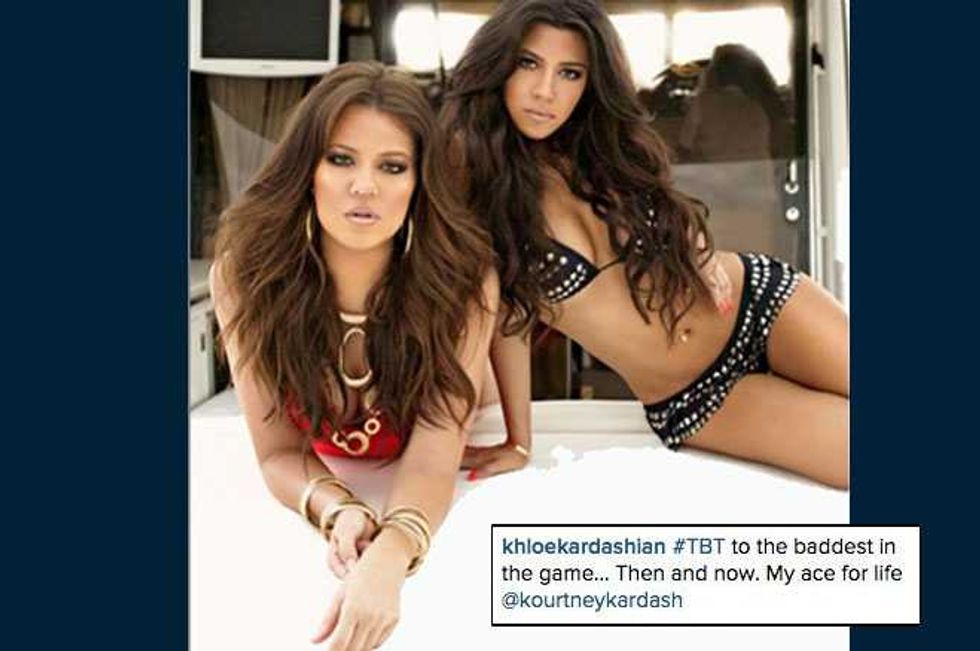 Kourtney on the other hand, is attempting to remain Zen about the whole situation with her tweet on Monday, and she was pictured yesterday putting on a brave face while out and about shooting for KUWTK.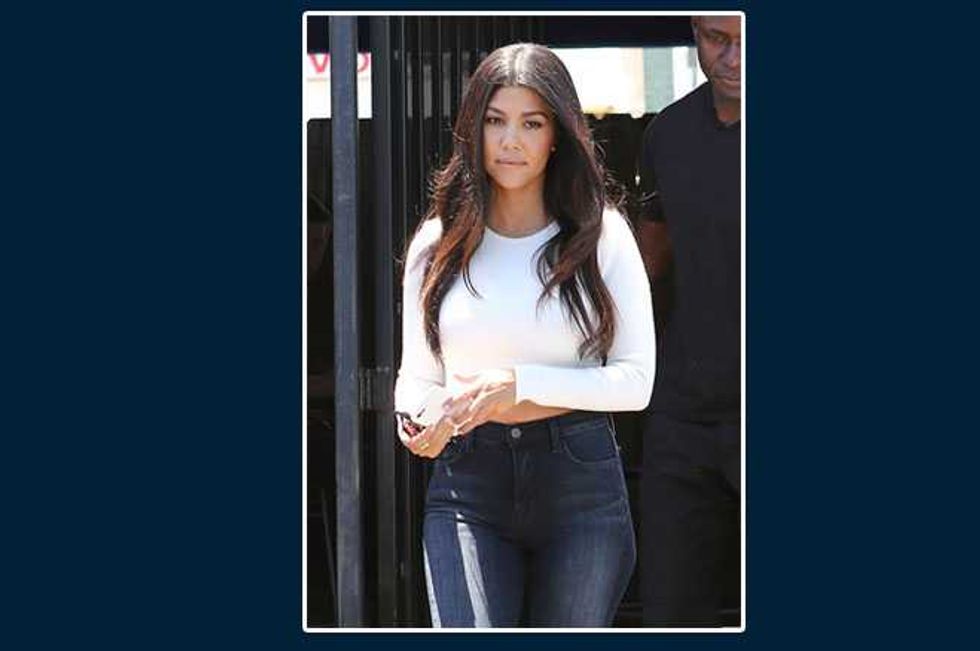 Scott has a history of dependency issues, and has clearly been struggling of late—he admits he was thrown through a loop after losing both his parents in quick succession and he made it clear that he wasn't really up for child no 3 (before Kourtney went ahead and got pregnant anyway).
We can only hope that at some point, he will realize that his only hope of survival is to remove himself from the toxic umbrella of the Klan.
And here's hoping Kourtney will find a little bit of self respect and refuse to be publicly embarrassed time after time.