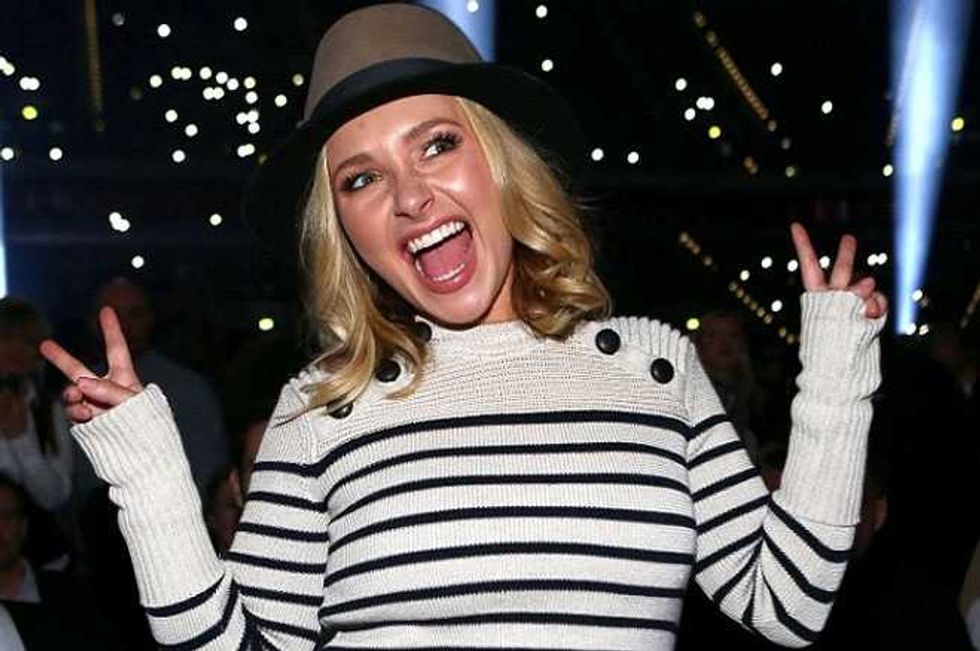 Hayden Panettiere First Public Appearance
Hayden Panettiere was seen out in public Saturday night for the first time since seeking treatment for post-partum depression.
As previously reported by Popdust, Panettiere, who gave birther to daughter Kaya 10 months ago, checked herself into a facility last month for treatment. The Nashville actress had been quite honest about her struggles with PPD and took a leave of absence from her hit show to seek professional help.
Lady Gaga One Of Five Celebs To Disclose Depression—Tackling The Stigma
Well hopefully the treatment has been effective, as she appeared in great spirits on Saturday night happily posing for photos. 26 year old Hayden was in Dusseldorf, Germany, to support her fiannce Wladimir Klitscko, 39, in the massively hyped defence of his Heavyweight World Titles.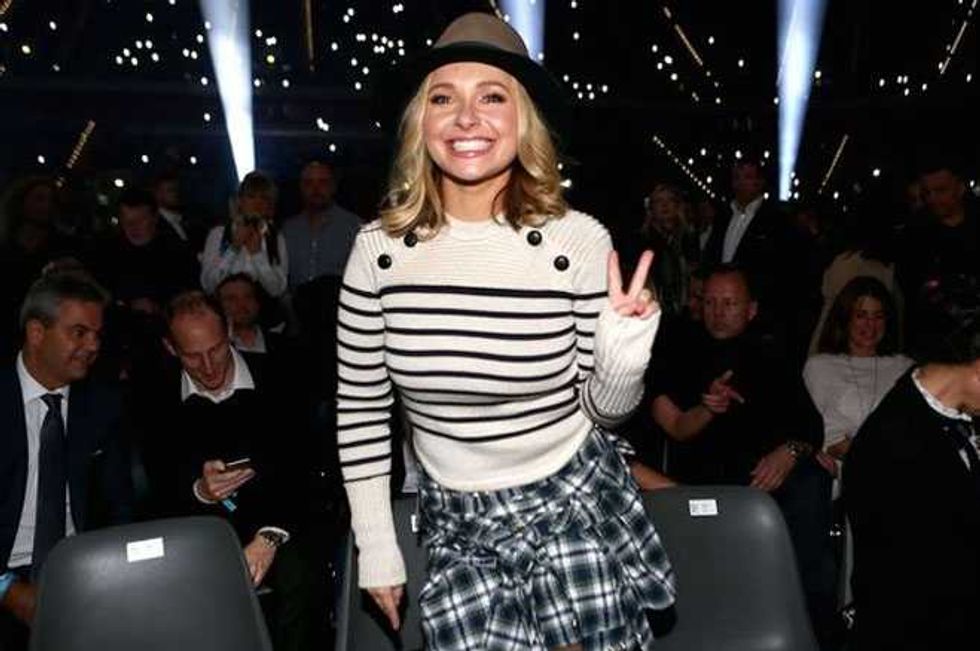 Hayden appeared in great spirits
Hayden looked happy and healthy cheering her man on—even draping herself in his country's flag at one point.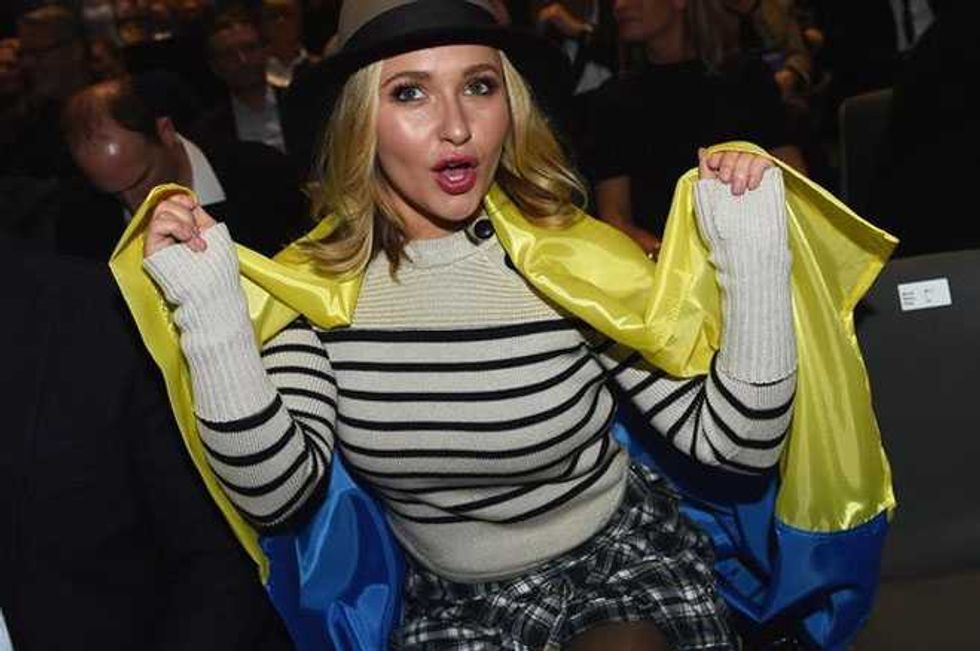 Hayden was draped in the Ukraine flag.
Klitschko has been top of the boxing tree for nine years, holding the IBF, IBO and WBO belts. He was fighting Britain's Tyson Fury—a colorful and controversial character and the fight went the distance, with Fury winning on points and ending the Ukrainian's reign.
Nicole Kidman—I've Been To Hell and Back Through Pain and Depression
Hayden started to look worried though as the fight progressed and Wlad's face was cut and bleeding. He was left bruised and bloodied and left the arena with Hayden by his side, holding his hand and wrapping her arm around him.
Frank Maloney Stuns Boxing World With Sex Change News, 'I Was Born In Wrong Body'
The unlikely couple met at a book launch in 2009 and dated for a bit before taking a break. They got back together in 2013 and last December she gave birth to their daughter. She was hit with the depression and after seeking treament, her Nashville co-star Riley Smith recently revealed she is now "doing good". The 37 year old told Us Weekly;
"I texted her, and wished her well. She texted me right back and said, "I'm awesome, thanks."
Hayden Panettiere First Public Appearance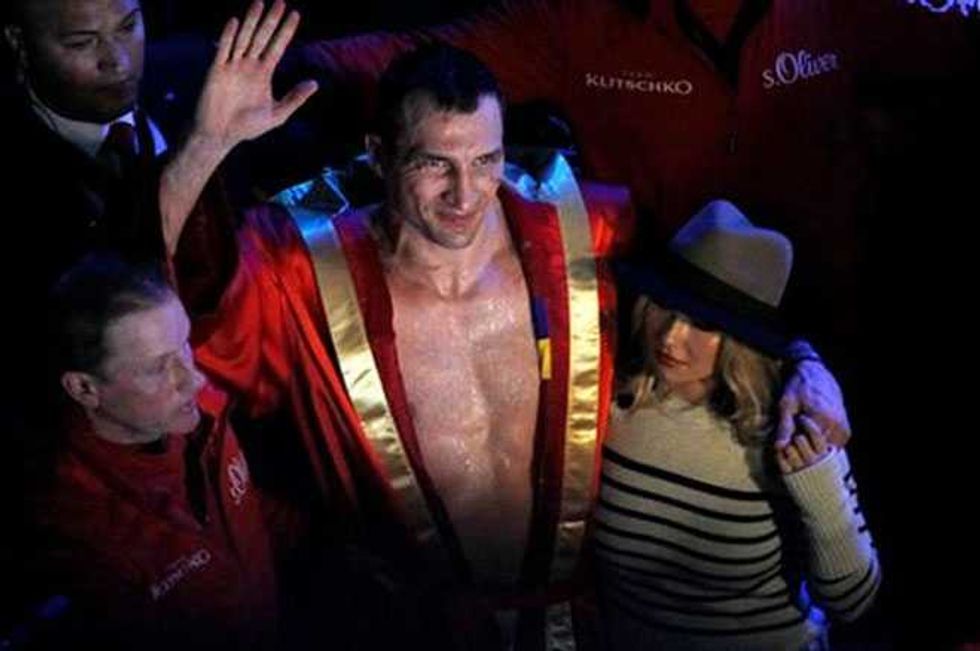 Wlad needs a bit of support from his fiancee after losing his world titles.
Hayden Panettiere First Public Appearance