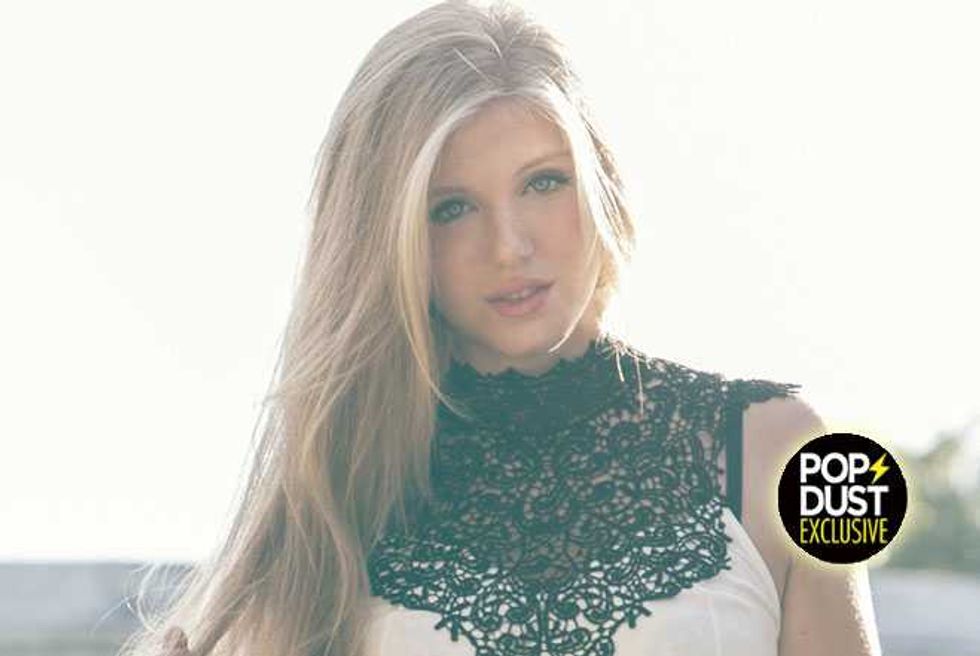 "I'm caged in this tired town. When I break, I want to burn the ground," singer-songwriter Heather LaRose thunders on the second cut (Run with Me) off her brand new Beachside EP, out everywhere this Friday. The grittiness and soulful edge of her voice unravels tremendous melodies throughout much of the five-track collection. I Could Never Say No throbs in the eardrums and exudes thrilling confidence, while the darkly-laced New Moon haunt pulses and escapes on a wind of rebellion. The New Yorker, who acts as an archer with an irresistible arsenal of finely-crafted arrows ready to be aimed and fired, commands Beachside with uncomplicated but gutsy songwriting.
LaRose gives Popdust the exclusive stream of her new EP below, and we could not be more honored. The smoky title track and the dizzying, pounding closer What Are You Waiting For are meant to be heard by the world. "These songs are all inspired by different moments in my life, every lyric is a memory and adventure I had, so sharing these songs with you is something that means a lot to me," she says.
Her stylistic influences, as you'll here in full, dig into delicious folk, rock, disco and dance-pop tradition in imposing and satisfying ways. LaRose is as thoughtful as Jewel and Sara Bareilles and as (musically) experimental as Ingrid Michaelson.
Take a listen for yourself:
[PHOTO CREDIT: Denny Lourenco]
Stay tuned for music updates. Be sure to follow @Popdust and @JasonTheScott on Twitter!