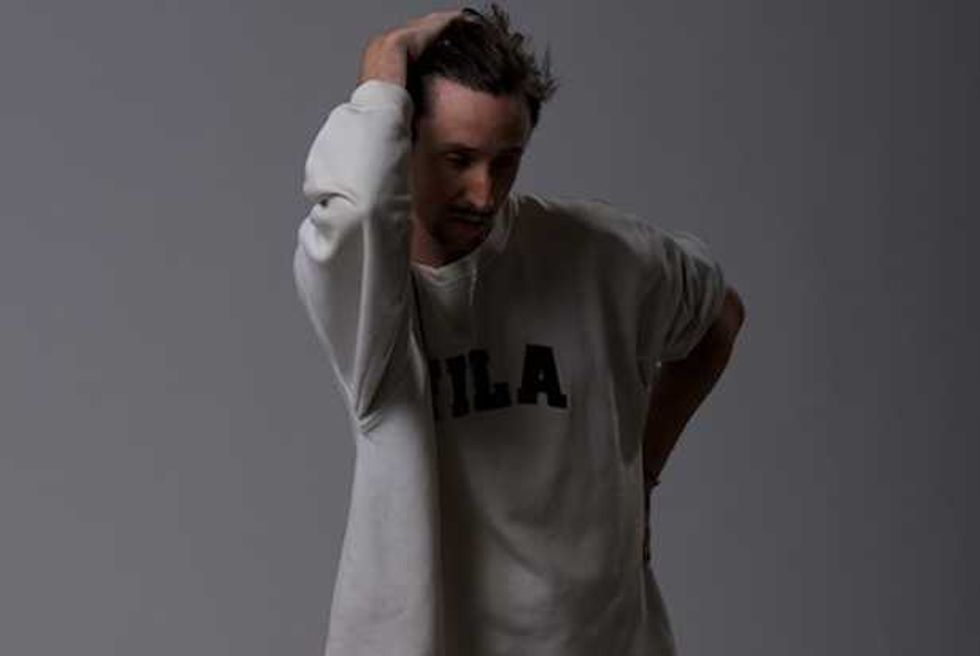 Indie R&B act How To Dress Well, real name Tom Krell, is sort of like the precursor to acts like The Weeknd, making a sort of distorted, spacey, stylish (it's even in the name) hybrid of R&B and ambient music. This particular genre drift has come with some controversy--particularly among those who accuse them of being unfairly praised over less trendy, less morose R&B acts--but you can hear its influence everywhere, even outside the blog world; Drake and Frank Ocean owe a lot to it, and more recently, Usher's "Climax" shares the same hushed feel.
In other words, he's the sort of artist who'd get ridiculous amounts of press for a mixtape even if it didn't contain remixes of (deep breath) The-Dream, Melanie Fiona, Janet Jackson, A$AP Rocky, and more, including the year's most desirable source material, Carly Rae Jepsen's "Call Me Maybe." If you've heard his old material, you know what to expect here: heavy atmospherics, pitch-shifting, reverb everywhere. Listen to the 43-minute mix below, check out Interview Magazine's feature on him, then scroll down for a full tracklisting:
LIVE YOURSELF by How To Dress Well
0. TOTAL LOSS
1.
2. cfcf- exercise #2
3.
4. xiu xiu- i broke up (fag patrol acoustic version)
5. BELIEVE IN MY LOVE//LEAVE ME
6. melanie fiona - 4am (HTDW SPEED BREAKS REPETITION MIX)
7. asap rocky - leaf (HTDW SICK AND TIRED REPETITION MIX)
8. future - ain't no way around it (HTDW U CAN'T TELL THE HOMIE NOTHING HE DONE FELT TOO MUCH PAIN REPETITION MIX)
9. WHOEVER WANTS 2 LOVE US IS WELCOME WHOEVER IS AGAINST US GET OUT
10. janet jackson - special
11. the dream - shawty is da shit remix (feat. r. kelly) (HTDW REPETITION INTRO)
12. future - straight up
13. hype williams - jericho
14. dizzee rascal - imagine + xiu xiu - i broke up
15. HTDW - world i need you, won't be without you (proem)
16. coco rosie - beautiful boyz (feat. antony) (HTDW CHORUS EDIT)
17. akos rozmann - 12 stations
18. 빅뱅 - bad boy
19. janet jackson - someone to call my lover (Hex Hector/Mac Quayle Radio Edit)
20. physical therapy - call me maybe vs mad drumz
21. carly rae jepsen - call me maybe (HTDW LOL EMPHASIS MIX HAHAHA)
22. janet jackson - empty
23. TOTAL LOSS