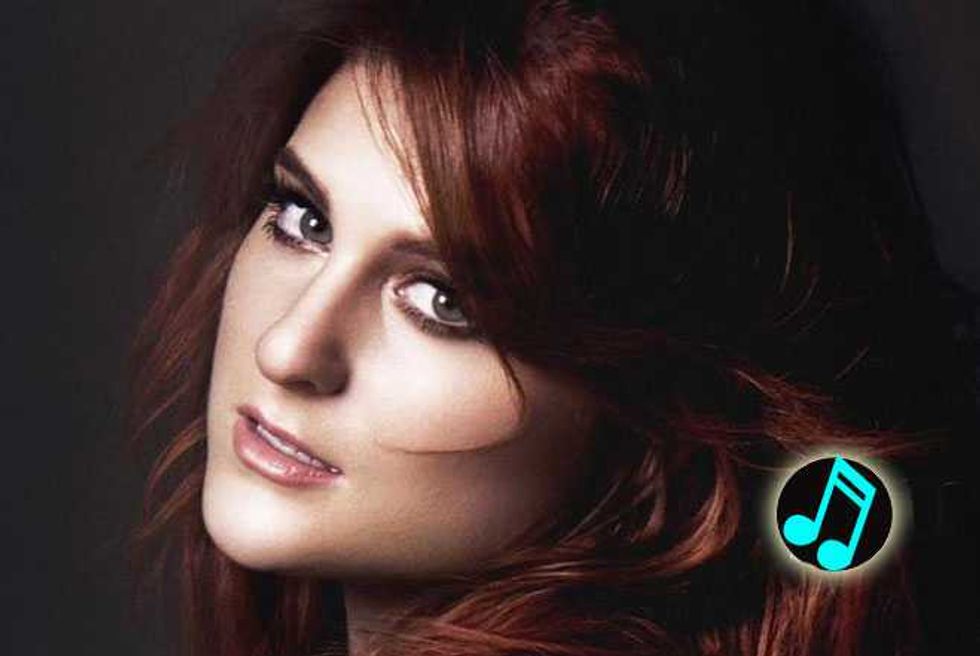 Meghan Trainor has shed her doo-wop days for a far more provocative, forward-pushing era. Her brand new single No, produced by the Grammy-nominated Ricky Reed, mixes a Destiny's Child slinkiness and fierceness with a bouncy NSYNC lick and samples her forthcoming sophomore album titled Thank You. Listen to the track below.
Reed revealed a few juicy tidbits to Popdust about the song and the upcoming new album, which he executive produced. "It is a bizarre song. It started with this dance-hall drum rhythm, and Meghan ran into the studio after an upsetting meeting with her record label [Epic Records]. We started with a rap, and that turned into a chant. Then, we brought in some funk elements. I can't even really put into words what it turned into, but it's a pretty incredible song. It is the core of the album, but more so, it is a gateway drug. It is definitely a perfect introduction to her next musical journey."
No is now available on iTunes, as well.
He continued, "[She was] angry, and we immediately started a concept for the song using that energy. She is very involved with every song and is easily one of the most talented people I've ever been in a room with. This song is very different from what's she's done before. It matches 'All About That Bass' as far as being unexpected. It's urgent and has a very strong female-forward message."
On Trainor's new album, he hints at some of the other sonic exploration. "Meghan was raised around a lot of soca music and other Caribbean styles from when she was very young. She has an uncle who played her a lot of that music. She really has this strange understanding of great soca music. We tried to weave some of that into the record. There is a lot of influence taken from gospel and funk and some of her old Nashville sound. It's a very loud, very emotional album." Read more here.
Thank You arrives everywhere May 13. Pre-order here.
Stay tuned for Meghan Trainor updates. Be sure to follow @Popdust and @JasonTheScott on Twitter!