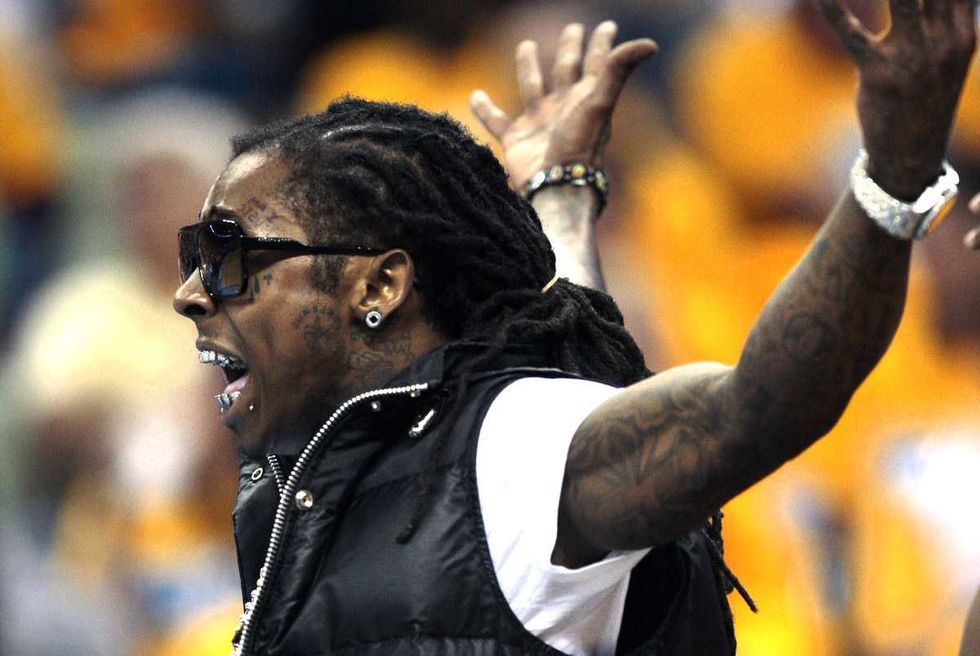 Another one of Lil Wayne's 30 million bazillion rap songs leaked today, which we promptly added to the giant 2001-monolith-sized hard drive we use to back them all up. We figured it would just be another day poring through the usual Wayne bounty, but what we got was "I Hate Love," one of the weirdest songs in the Lil Wayne discography (a discography that includes an entire album of half-rapped sub-Kravitz buttrock).
Nah Right guesses it's a 2009 leftover from the long-abandoned and restarted Carter IV album—citing the omnipresent Auto-Tune as the smoking gun. And if it is from '09, then hat-tip to Wayne for unknowingly inventing internet-dominating shock-rappers Odd Future, especially as heard on leader Tyler, The Creator's recent "Yonkers" (which garnered a rare 4.5 stars from Popdust). "I Hate Love" is admittedly low on bug eating, homophobia and ultraviolence, but check the other similarities:
• Low, rumbling bass line that sounds like an 808 trapped in a 4AD shoegaze record
• Long, rambling, freaky stuff about the devil
• Copious use of "motherfucker"
• Paranoid, claustrophobic talk about the voices in his head
• Aggro, skate-wheel grinding squeaks in the chorus
• Weird, jarring beat drops toward the end
Seriously, all dude needs to do is talk about his shrink and I think we found the father to Tyler's style.