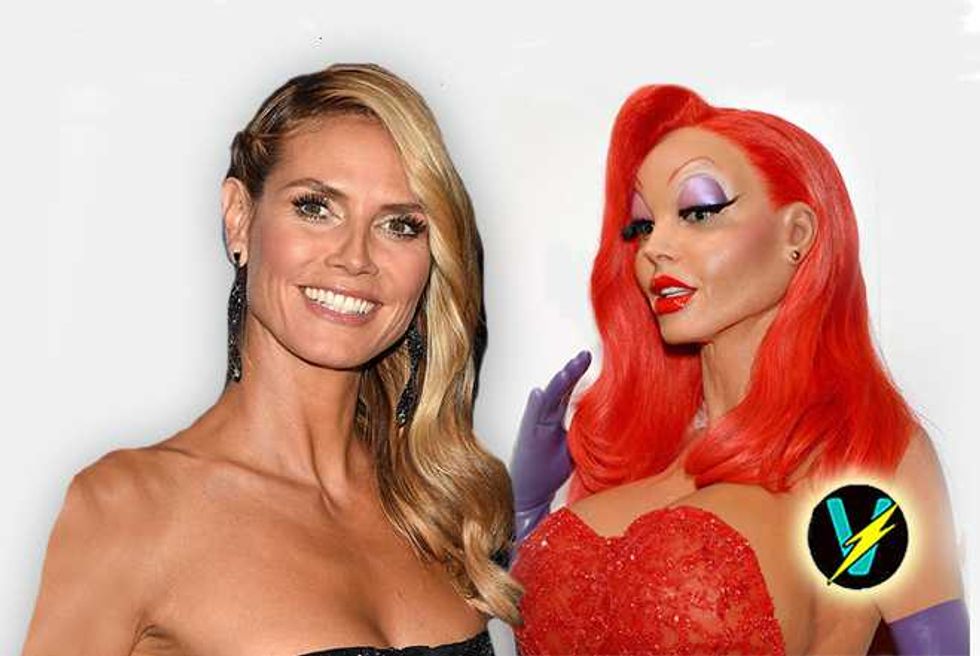 They're both stunning bombshells, but Jessica Rabbit is a freakin' cartoon!
So how did Heidi Klum, a blonde, brown-eyed, slim-hipped real, actual person transform herself totally and utterly into a flame-haired, green-eyed, boobiliciois, bootylicious, animated bombshell?
The Most Scandalous And Sexy Celebrity Halloween Costumes
She enlisted the help of some friends, like special-effects pro Mike Marino and his company Prosthetic Renaissance, who created Heidi's infamous old-lady Halloween costume in 2013. They've also dreamed up looks for Black Swan, Boardwalk Empire, and Birdman.
The team spent an agonizing 10 hours on Heidi, sculpting her face into that of the seductive, doe-eyed femme fetale, then moved on to carving out some pretty damn dangerous curves. Her lips, cheekbones, boobs and butt were all constructed for Halloween night.
Murdered Ohio Woman Hanging On Fence Mistaken For Halloween Decoration
Of course, her gown had to be custom made by her Project Runway winner pal Christian Siriano, then she added purple latex gloves, and a glossy red wig that tumbled down to an impossibly tiny waist.
The 42-year-old model-turned-TV-host has become a Hollywood Halloween legend for her outlandish annual looks. She made for such a convincing ape; security almost didn't let her into her own party!
Sexy Donald Trump Halloween Costume—The Wait Is Over!
Then, she managed to still look hot as a skinless version of herself, and last year, she time traveled 40 years into the future and turned up as an 81-year-old woman, who somehow managed to shed her osteoporosis when the DJ played Michael Jackson's Rock with You.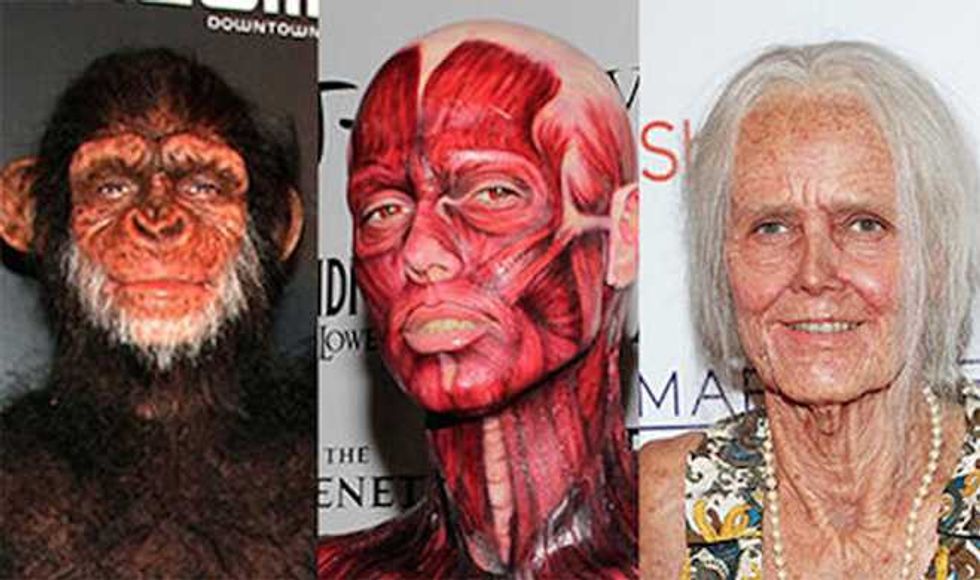 In 2001, she rode in on a horse as Lady Godiva, in 2002, she made for a perfect Betty Boop, and in 2008 she was Kali the Hindu goddess, complete with a severed head dangling from one of her many arms.
Why The Fuss About A Caitlyn Jenner Halloween Costume?
No run-of-the-mill, simple old slutty nurse get-up for this mom-of-four.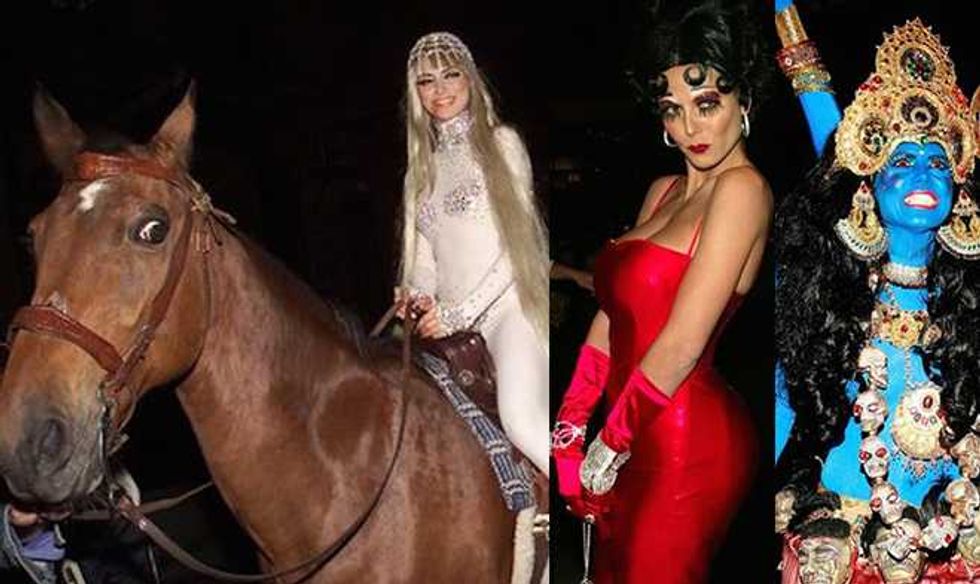 She's been Cleopatra, an alien robot, a sexy black crow, a cat, Eve's apple from the Garden of Eden, a red witch, a disco vampire, a gold alien, and so many more.
Iggy Azalea Takes Dig At Snoop Dogg With 'White Girls' Halloween Costume
Watch Klum's magical 10-hour transformation conveniently chopped down to 46 seconds, right here on Popdust!