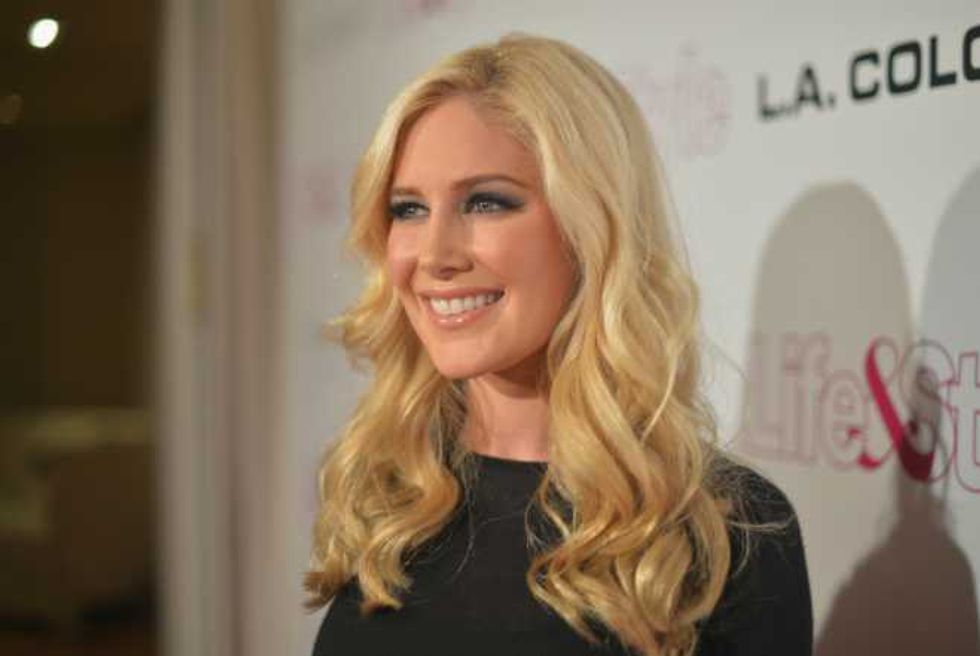 Don't laugh, but Heidi Montag might be making a comeback.
The reality TV legend made her first major red carpet appearance since getting her ridiculous size F breast implants reduced last year, and we have to say, she almost looked like her old self again.
The 28-year-old was fashionably dressed in an ensemble that could've come from her days on The Hills, with her old honey-blonde locks back instead of the straight peroxide porno hair she'd been rocking for the past few years.
Heidi even reunited with her former Hills co-star Brody Jenner -- and best of all, Spencer was nowhere in sight!
After doing the red carpet, Heidi hooked up with Bad Girls Club's Natalie Nunn and Danity Kane's Aubrey O'Day to party at Life & Style's 10 year anniversary event.
Heidi and Spencer will return to the small screen next year as one of the couple's on season two of WE tv's Marriage Boot Camp. Natalie Nunn and her husband will also star, as well as Real Housewives of New York's Aviva Drescher and a bunch of other nobodies.
And here you were thinking you'd gotten rid of Speidi once and for all. Don't you know that they're immortal?