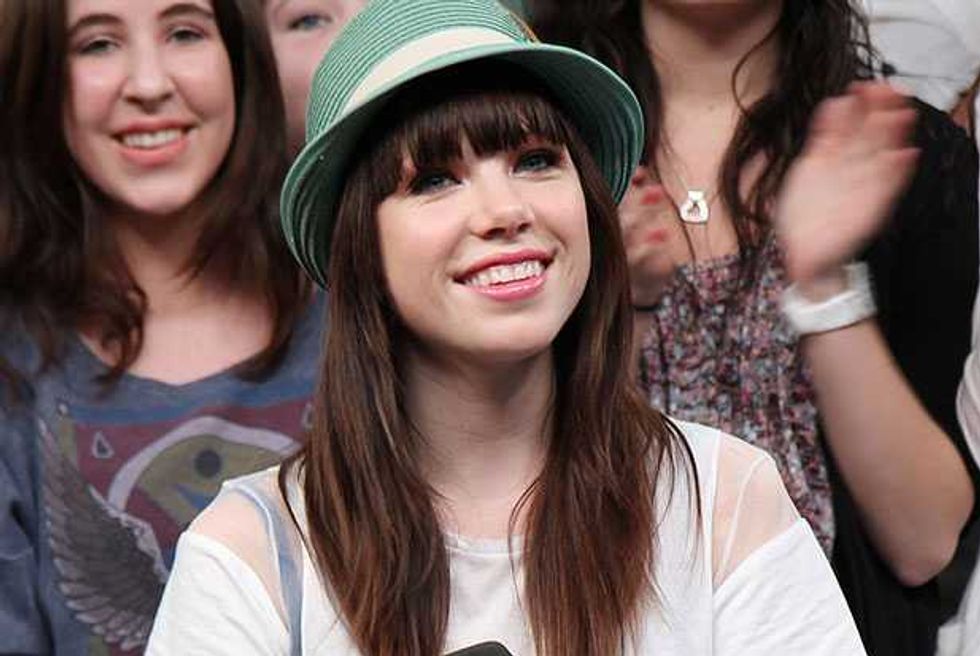 Down on 2012? Consider this. This time last year, the world couldn't stop talking about a pop song by a relative unknown turned household name, all because they thought it sucked. This year, the world's doing the same for "Call Me Maybe" because they all think it's awesome. We certainly do, and we know we're not alone. The song's a phenomenon. And when songs become phenomenons, they also become raw material for the world's mashup artists, hundreds of whom have taken their Pro Tools to the track.
This only guarantees quantity, of course, not quality. For every great mashup, there are always five quick cut-and-paste jobs, halfhearted covers and lazy Avicii rips. Who's got the time to sort through all that stuff? That's right, we do. And even though we just heard these three mashups, and this is crazy, we really do think they're well worth the time it'd take to hear the original "Call Me Maybe" one more time.
THE PRO COVER
Call Me Skrillex J. Robinson by TheJaneDoze
It's not just any mashup artist that makes our songs-of-the-year list. You've got to improve on your source material, and The Jane Doze generally do. Sweetening Skrillex with "Call Me Maybe"? Liberating Jessie J from her too-stiff backing track? That's inspired.
THE BIEBER-MEETS-JEPSEN R&B MASHUP
Think of Ahmir's mashup-via-cover as the Boyz II Men version, perhaps; "Call Me Maybe" is done fairly straightforwardly, while Bieber's raps become harmonies. This is going for a really specific, really narrow effect, but it totally works.
THE GENDER-CROSSED COVER:
"Call Me Maybe" was written by a guy from the very male pop-punk band Marianas Trench; the dudes were going to get to it eventually. Here's a guy named Preston Leatherman, filling in quite nicely. If only he sang the verses too.