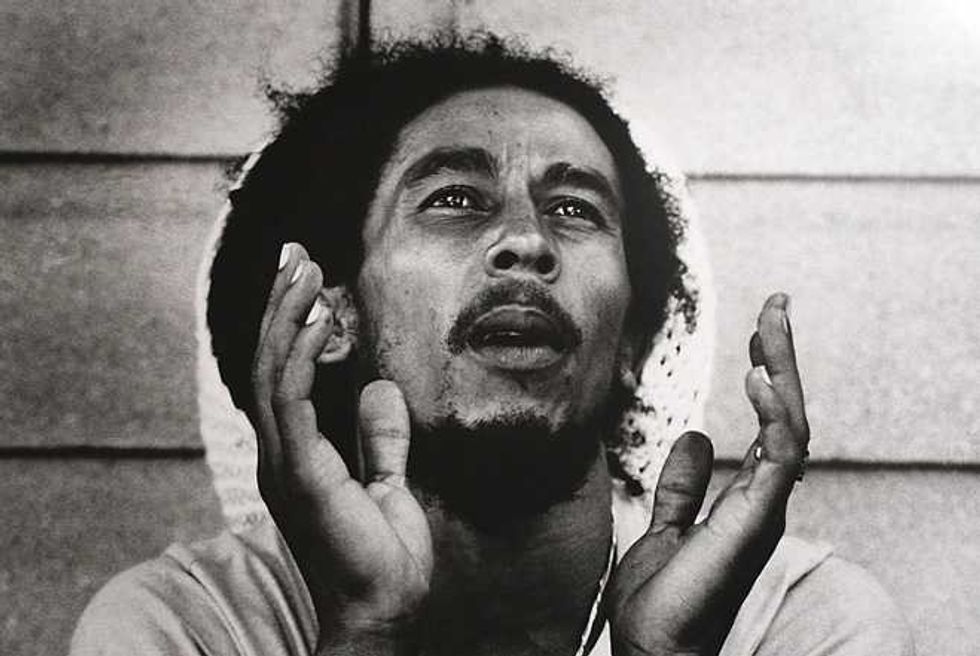 The undisputed Raggae god Bob Marley would have turned 68 today. During his 18 years in the business, Marley brought the sounds of Jamaica and the Rastafari movement to the world with hits like "I Shot the Sheriff," "Buffalo Soldier," and "Redemption Song."
His presence has only grown since his passing from cancer in 1981. A household—and certainly dormroom—name, Marley's influence can be heard in much of today's music and even today's fashion.
He also smoke a ton of weed.
Quoth Rick Ross:
Smoke one in memory of Bob Marley.

— Mastermind (@rickyrozay) February 6, 2013
But, there are plenty of 100% legal ways to honor Mr. Marley's flame.
1. Bake a Bob Marley Birthday Cake
(c/o Instagrammer @danielcalice)
2. Ponder Bob Marley's Astrological Forecast
Yeah, Marley was an Aquarius too.

— Questo of The Roots (@questlove) February 6, 2013
3. Listen to our "Happy Birthday Bob Marley" Playlist
Listen, celebrate how you wanna celebrate. Just don't shoot any sheriffs, k?