After counting down our favorite songs and EPs of the year, we have finally arrived to the listicle everyone has been itching to see. Our 22 Best Albums of 2015 spans a wide array of music: country, pop, dance, folk, Americana and hazy-disco are all represented below. It is always a laborious task to narrow down the past 12 months to a significant snapshot of the greater whole of the art form. Some will cheer; others will jeer at our scorecard, igniting hateful threads in our comments about their favorite musician or singer-songwriter missing from the list. But that only means that the past calendar year has yielded some really great music. It's all about eliciting that kind of inescapable passion, and Popdust's 22 Best Albums of 2015 has certainly done just that.
Grab your earbuds and dig in:
Honorable Mention: Adam Lambert, The Original High
Lambert is the pop star that always flies inches below the radio radar. His music is as viable as the likes of Taylor Swift and Katy Perry, but somehow, his work (as a whole) hasn't quite caught on on the scale it should. Sure, he's managed to chart several notable hits, but his overall catalog is criminally underrated. During 2015, he was certainly up against some pretty stiff competition, as you'll see with the rest of the list. But we couldn't sleep at night without at least mentioning the glam-rocker's impressive new album.
Key Tracks: Ghost Town, Another Lonely Night, Underground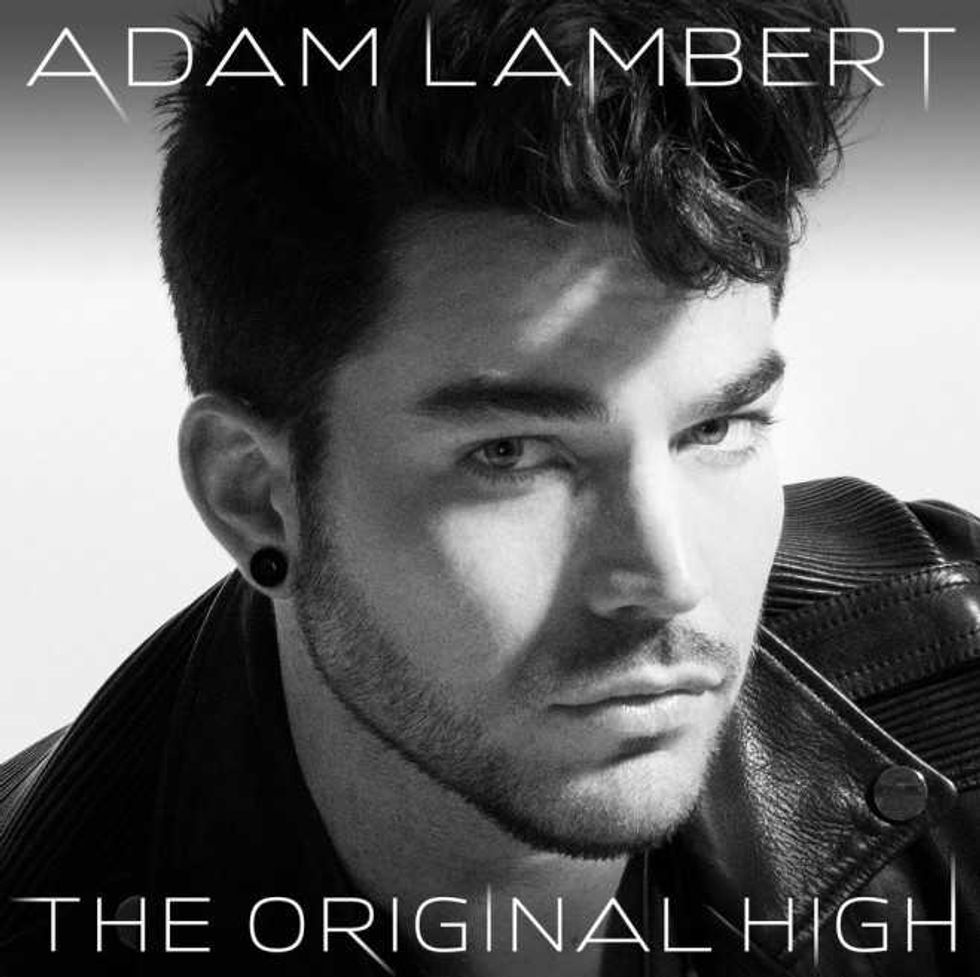 22. Ashley Monroe, The Blade
As one of country's finest storytellers (regardless of sex), Monroe follows 2013's Like a Rose with an album just as visceral. She sings with such conviction it is as if the listener is gazing directly into her heart and soul. She struts across a deserted landscape of the modern female with cool musicality and powerful anecdotes, and the beauty lies within the fragility which she expounds upon in spades. Weight of the Load, If the Devil Don't Want Me and the title track are etched from the same charcoal of Loretta Lynn, Dolly Parton and Patty Loveless. It's marvelous to experience.
Key Tracks: Weight of the Load, The Blade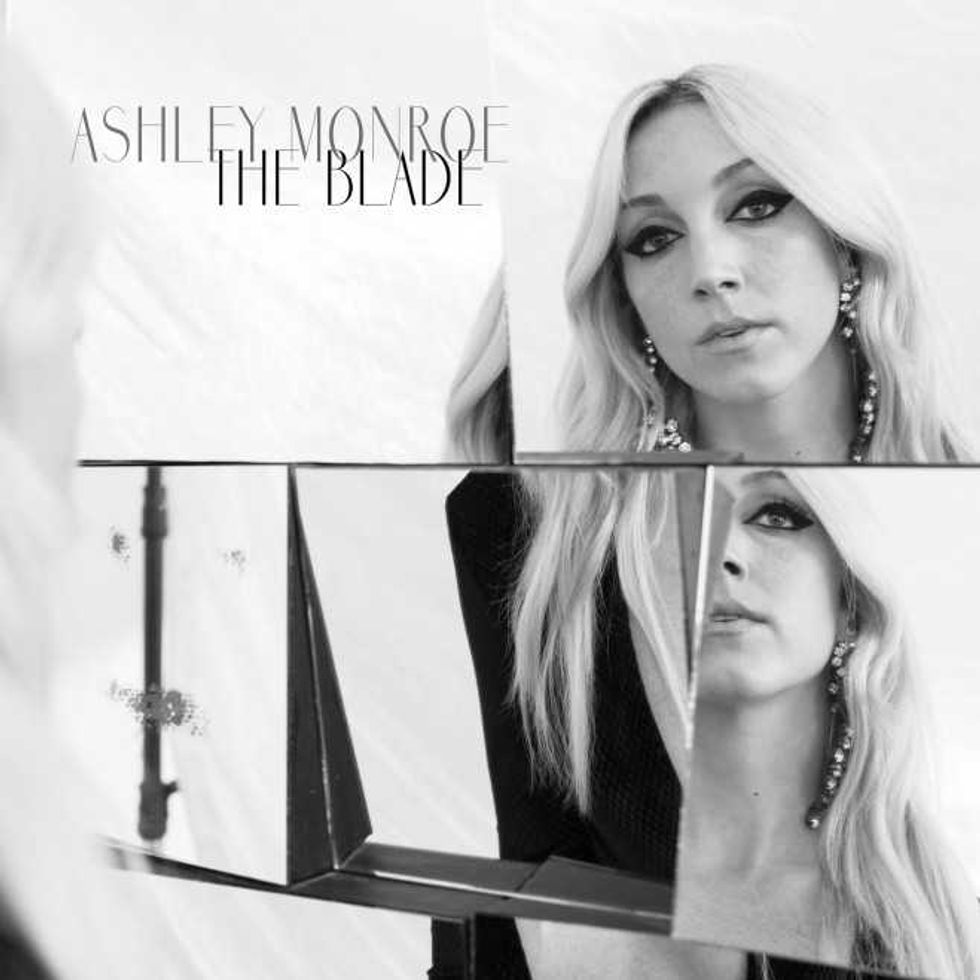 21. MisterWives, Our Own House
"Bolstered by the infectiously-giddy Reflections lead sample, the 12-track project heaves and sighs with powerful rhythmic hooks, disco-fueled melodies and soulful and electrifying vocals. Mandy Lee Duffy is a sharp-shooting stylist whose quirky delivery is deliciously enticing, unwrapping each story with a subtlety and mysterious intrigue. Backed by four stunningly talented musicians—Will Hehir (bass), Etienne Bowler (drums), Marc Campbell (guitar) and Jesse Blum (keys/trumpet/accordion)—the band relishes in risk-taking, playfulness and house-party exuberance (and it just works)." [Full review]
Key Tracks: Not Your Way, Best I Can Do, Coffins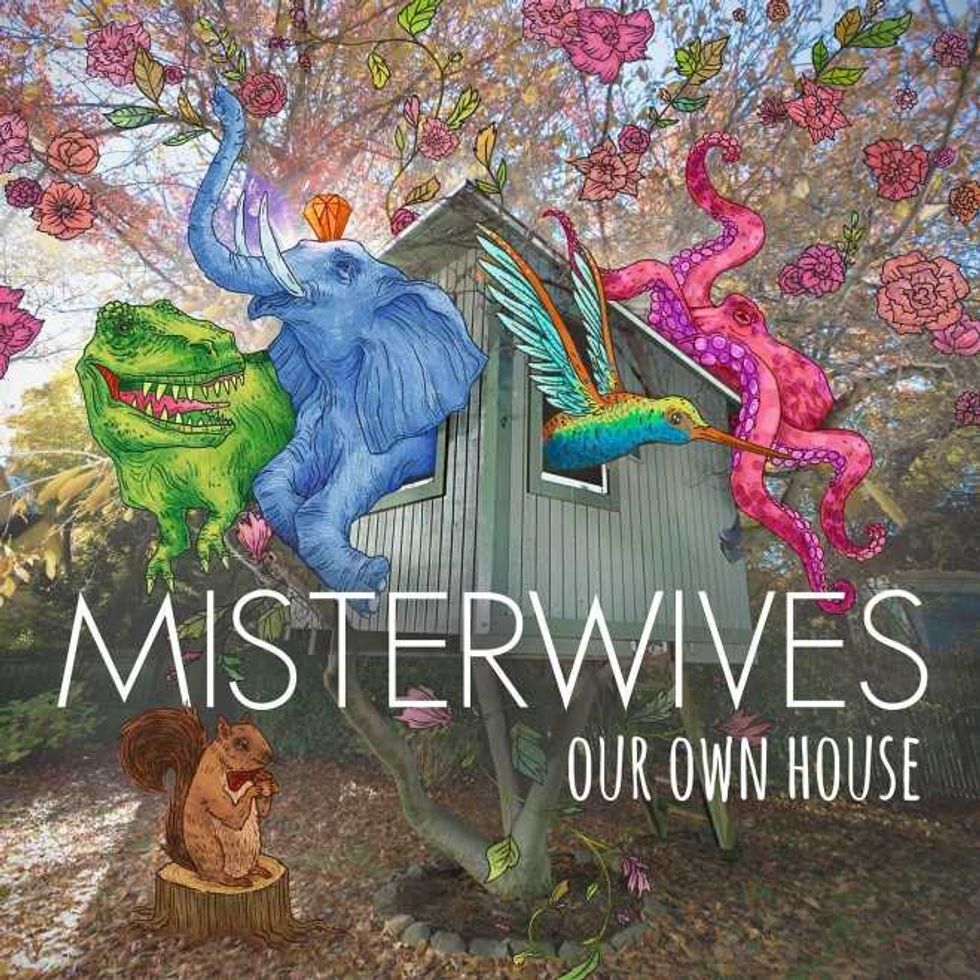 20. Maddie & Tae, Start Here
When this harmonious duo struck out with their bro-country chiding track Girl in a Country Song, many critics wrote them off as a novelty act. They soon proved everyone wrong with the guitar-licking inspirational hymn Fly. Drawing upon their Dixie Chicks' influence, the two singers were able to deliver a '90s-throwback album, with the assist of industry-producing titan Dann Huff, known for his work with Taylor Swift, Dolly Parton and Brantley Gilbert, that is both engaged, expertly written and dynamic. Songs like Shut Up and Fish and Sierra frame the young woman around a fire of independence and progressive thinking. Elsewhere, they demonstrate their understanding of the country ethos, as found with the powerful After the Storm Blows Through and Smoke.
Key Tracks: After the Storm Blows Through, Shut Up and Fish, Downside of Growing Up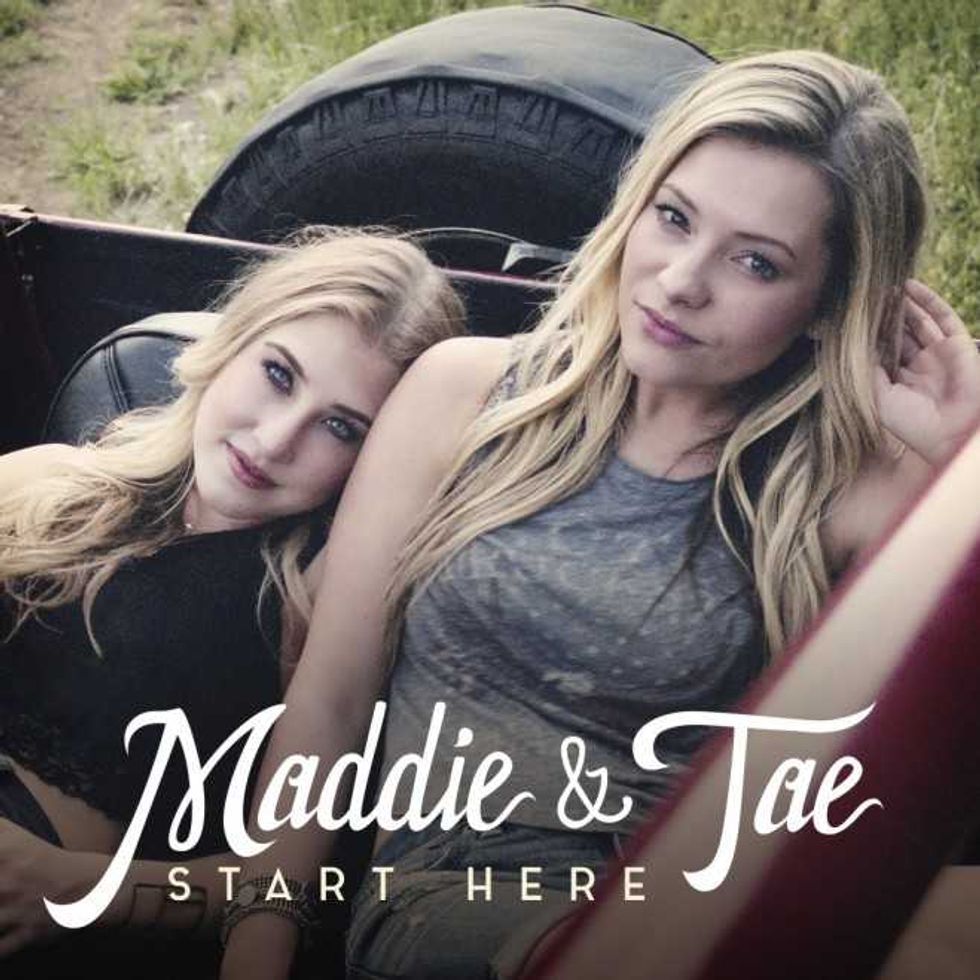 19. Selena Gomez, Revival
Gomez has finally arrived. After a sequence of releases with The Scene and 2013's Stars Dance solo debut, she hadn't fully emerged as a pop titan until her R&B Revival. Here she folds her vocal comfortably into slow-jams (Good for You, Body Heat) and infectious, bouncy tracks (Kill Em with Kindness, Same Old Love) with assurance and vitality. She makes the remarkable jump from teen sensation to practical pop diva with ease.
Key Tracks: Same Old Love, Soberfor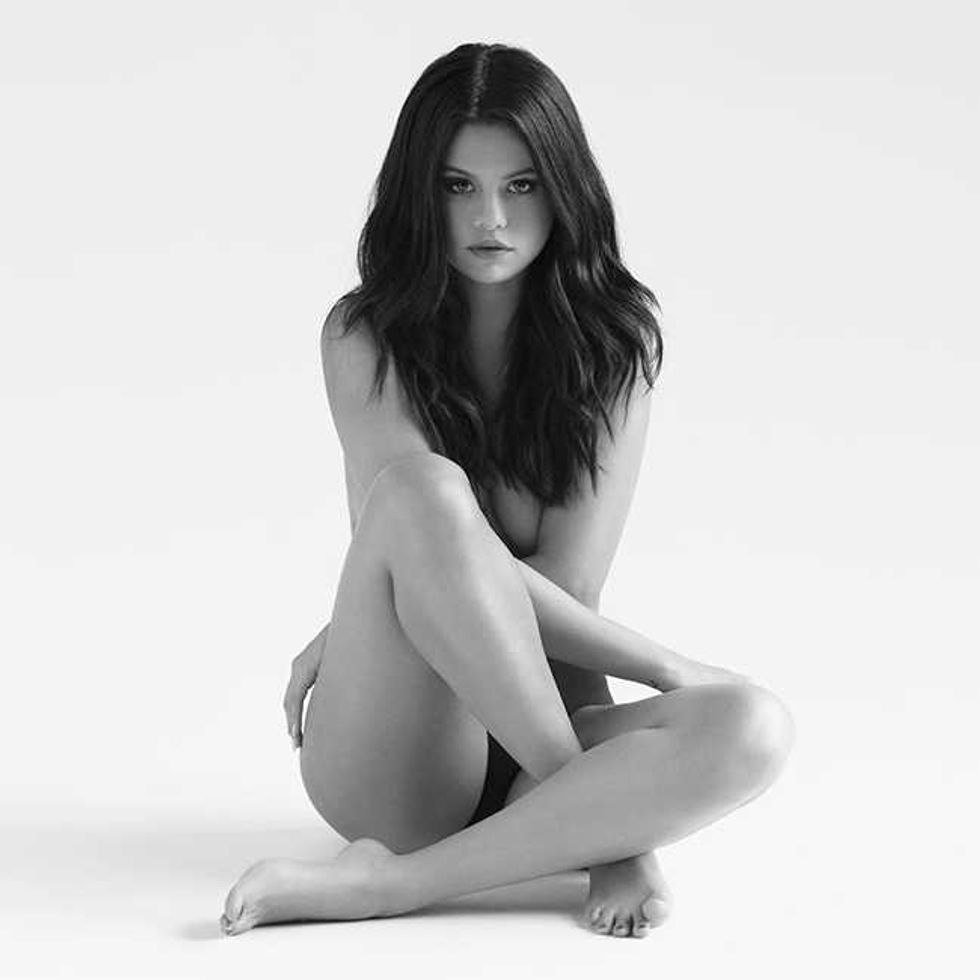 18. Chvrches, Every Open Eye
This alt-pop outfit furthers their synthetic and sonic drifts on their second studio album. They never overthink their self-discovery or their music, only detailing their journey with more energy and considerably more creativity. 2013's The Bones of What You Believe was a proper foundation, and now, they've simply forged the oak beams of their catalog with vigorous melodies and brash lyrics.
Key Tracks: Never Ending Circles, Clearest Blue, Leave a Trace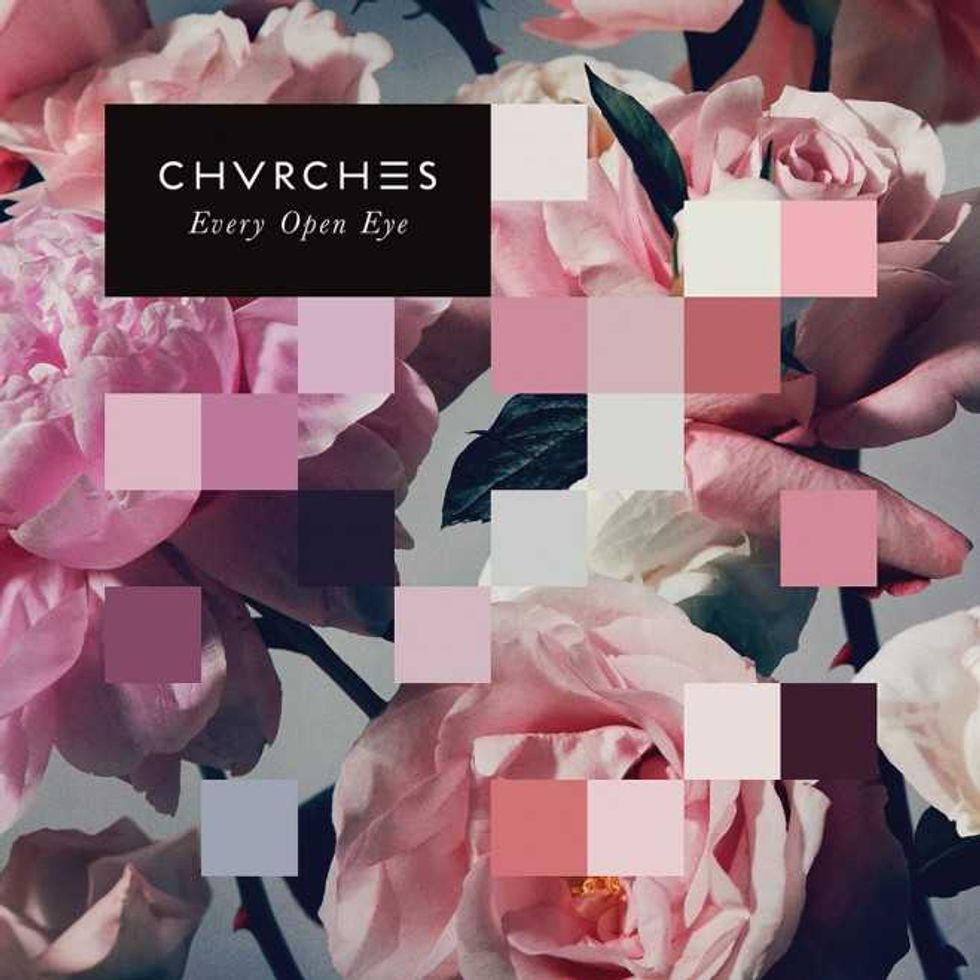 17. Will Hoge, Small Town Dreams
The Texan's new album is framed around the entrapments and escapes of small town living. He chases big dreams, yes, but that comes at a price, too."Well, it's been so long. I swore I'd never come back," he attests on the opener "Growing Up Around Here." Throughout much of the record—which blends modern pop-country with red-dirt flakes—he details his past, his present and his future, pinned together through examining the hardships, the satisfaction and the devastation that comes with the country. It's often heartbreaking but mostly with silver linings floating gently overhead.
Key Tracks: They Don't Make 'Em Like They Used To, Guitar or a Gun

16. Big Little Lions, A Little Frayed, A Little Torn
"[They] have cleverly woven together charming fables and a grounded well-spring of human emotion on their just-released debut full-length titled A Little Frayed, A Little Torn. Composed of 12 diverse, completely moving tracks, the fierce singer-songwriters never shy away from powerfully stunning and gritty pieces ("Save Yourself," "Fire Me Up") and more breezy ventures ("The Road with You," "Closer"). They've interlocked each with a tornado-sized calm that sweeps across the vast wasteland of pop music with a gutsy (sometimes delightful) wind." [Full review]
Key Tracks: Stories, The Time is Now, Closer

15. The Sweeplings, Rise & Fall
"'Rise & Fall' is a potent collection of narratives with gut-wrenching textures built on a foundation of powerful harmonies and sharp musicianship. Be By Our Side and Hold Me are quintessential pieces of artwork and emotion, harkening to Civil Wars' Poison & Wine or The One That Got Away." [Full review]
Key Tracks: Carry Me Home, My Oh My, The Long Way Around

14. Say Lou Lou, Lucid Dreaming
The Dream-state is a smattering of glittery eltro-bulbs and keenly-lit descriptions. This Swedish duo are often wistful, with an air of heavy-handed stories overlaid with blurred percussion and electronic fusions. They merely inhabit the 13 tracks with subdued calm and underneath there is a surging whirlwind of unbridled emotion ready to pop.
Key Tracks: Nothing But a Heartbeat, Glitter, Wilder Than the Wind

13. Adele, 25
"'I feel like my life is flashing by, and all I can do is watch and cry,' Adele reflects on her own quandary Million Years Ago, a sharpened, mature vocal narrative on futility and vulnerability. The passing of time becomes the threadline of 25; now 27, Adele is as majestic as she's ever been, clutching onto the timepieces of sorrow and tireless regret—"give me a memory I can use," she laments on the potent All I Ask (co-written with Bruno Mars), perhaps her finest, most visceral performance of her career. When We Were Young—in which she upends a former relationship, "let me photograph you in this light, in case it is the last time that we might be exactly like we were, before we realized, we were sad of getting old," she ponders—and even the monstrous anchor Hello focus on that crushing weight and a hefty, glorious progression. Adele's wisdom, too, flickers past like a book of classic poetry." [Full review]
Key Tracks: When We Were Young, All I Ask, Million Years Ago, Water Under the Bridge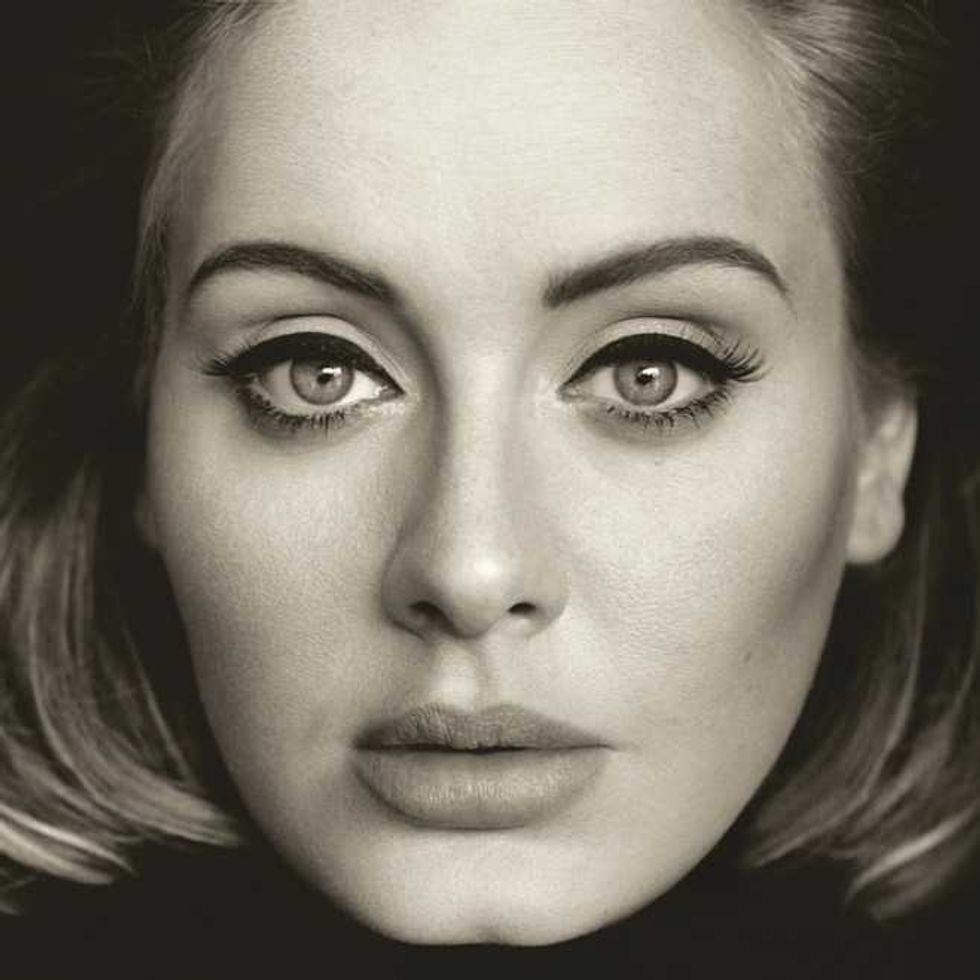 12. Troye Sivan, Blue Neighbourhood
His childlike wonder is masked by a deeper, richer and more expansive understanding of the world. He digs his mellow vocal into dramatic and colorful stories of desire and heartache. He doesn't try to speak from experiences he hasn't personally lived. He tangles his emotions in a jungle of EDM, hip-hop and straightforward Top 40, which results in a sharply-crafted outline of young love and coming of age.
Key Tracks: Fools, Heaven, Cool, Suburbia

11. Kacey Musgraves, Pageant Material
Musgraves isn't the savior of country music. She's simply observing the world as she sees it, through the lens of wit and humor, as pioneers like John Prine and Loretta Lynn did before her. The Texan built upon her bold Same Trailer Different Park debut with an album that is even more self-aware and frank. Tracks like Good Ol' Boys Club, in which she targets the industry for its male-donimated ways and backroom dealings, and Somebody to Love, a darkly-laced narrative of finding a sliver of hope on which to cling, allow her to be in a class all her own. Her songwriting is sharper and more compelling here, too. Despite limited airplay, she has carved out a massive corner of the marketplace.
Key Tracks: Good Ol' Boys Club, Somebody to Love, Fine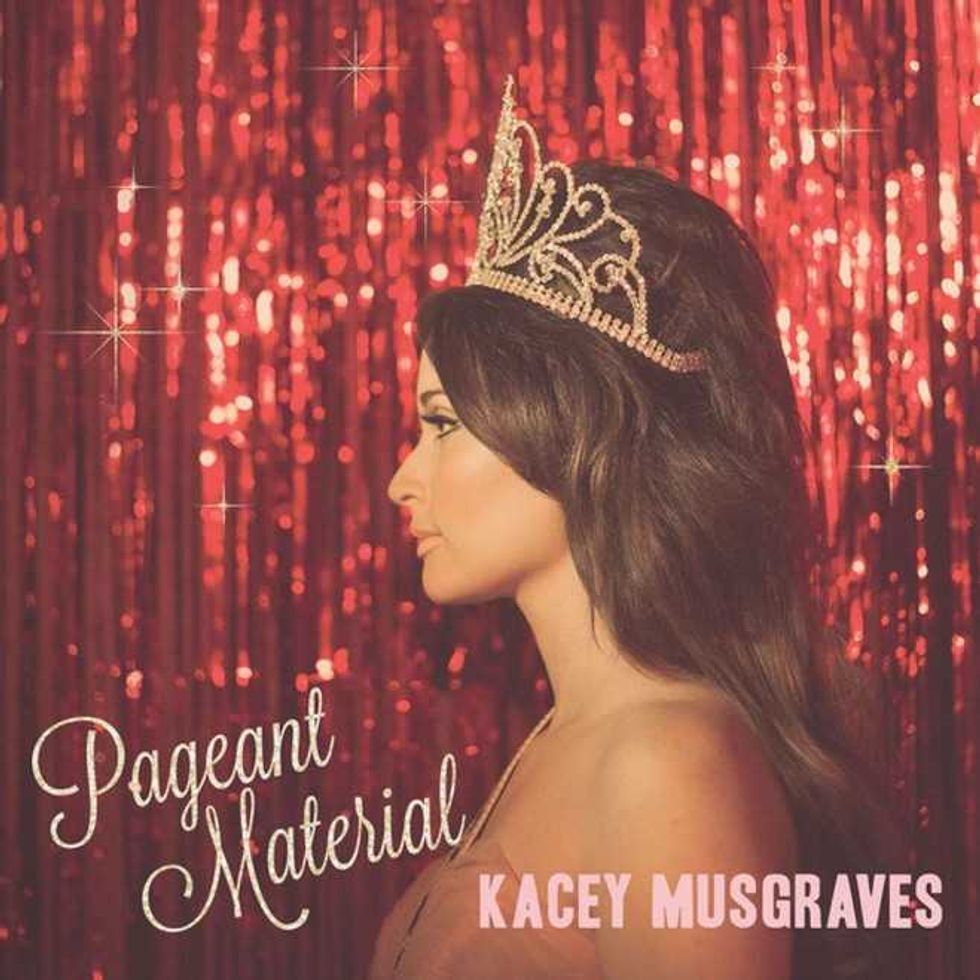 10. Halsey, Badlands
"Her hand-drawn portrait is one of societal rebellion (New Americana), as it relates to personal redemption and sexual awakening (Hold Me Down, Hurricane). Her ties are often religious, too, as a medium through which she sharpens her perception of the world. Binding together unforgiving, even foolish, martyrdom (Coming Down, Strange Love), the 20-year-old pieces together a declaration of addiction and sacrifice." [Full review]
Key Tracks: Colors, Castle, Roman Holiday, Hurricane

9. Best Coast, California Nights
The shadowy figures of Hollywood serve as the backdrop for this disco-fed throwback project of '80s-induced pop-rock. Their emotional makeup is jarring and often revealing. Varnished with luscious and sunny California textures, the band's wavelength is pleasing and sleepily romantic. Their radical projections of longing and hopeful youth are masterfully heightened with a sense of urgency and grit.
Key Tracks: In My Eyes, Run Through My Head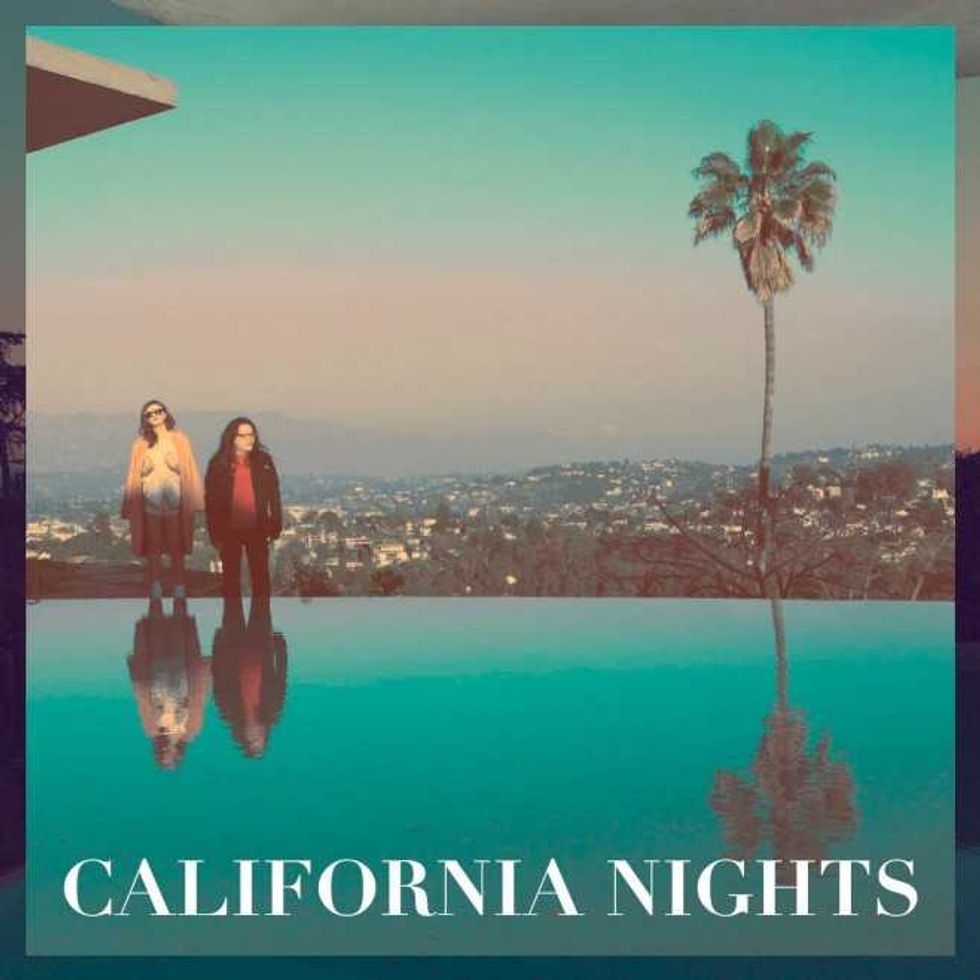 8. Ryn Weaver, The Fool
Aggressive electro-pop sounds pound against dance-rock with alarming and soothing undulation. Octahate is the bouncy template and accessible gauge from which she has constructed a mainstream, yet eclectic, debut LP. Weaver knots together ropes of undeniable folk and alternative influence with arresting images; Pierre, New Constellations and Traveling Song are her exceptional timepieces.
Key Tracks: Pierre, Traveling Song, New Constellations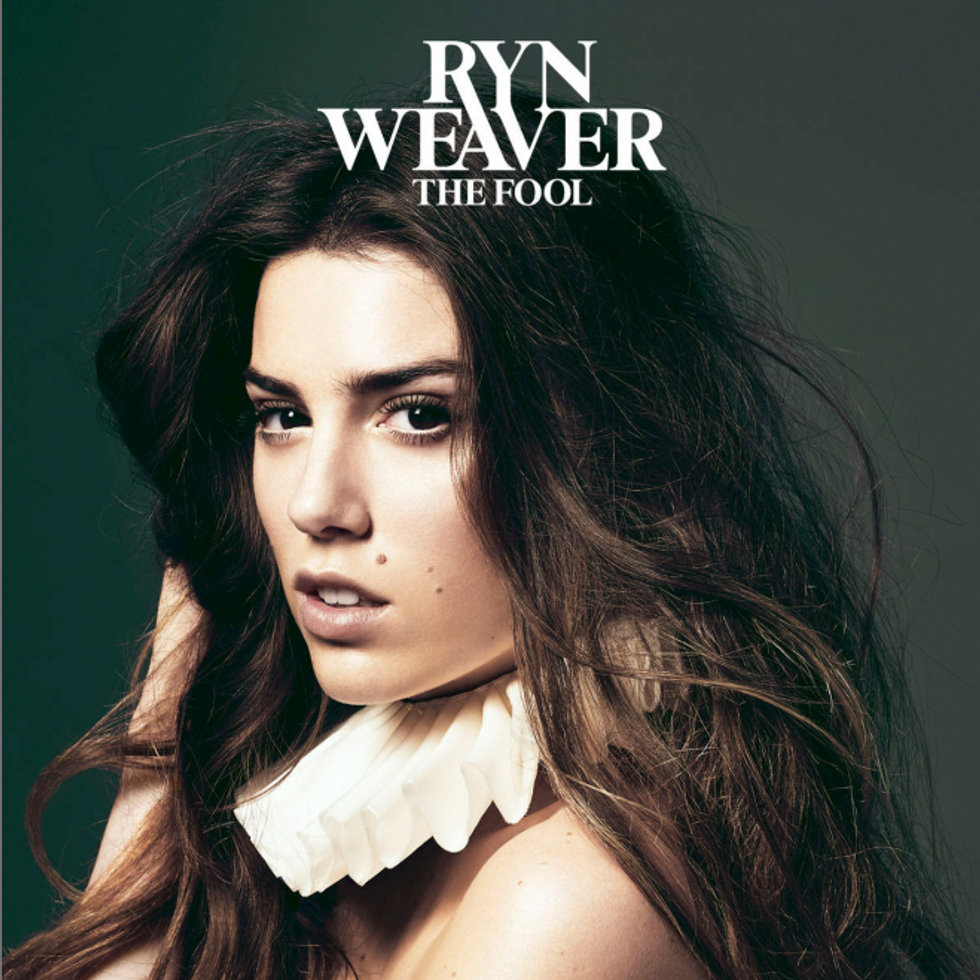 7. Leigh Nash, The State I'm In
This former Sixpense None the Richer lead vocalist (Kiss Me and There She Goes, anyone?) maps out an exquisite and soulful country record. She spins together her recounts of her upbringing as examined with a woman's ripened wisdom. It's grounded in authentic country tradition and rooted with a distinctive and warm vocal. She was made to deliver such a fabric of work as groundbreaking as Dolly Parton and Patsy Cline. Spider and the Moth and Chicago are two of her finest moments.
Key Tracks: Spider and the Moth, Chicago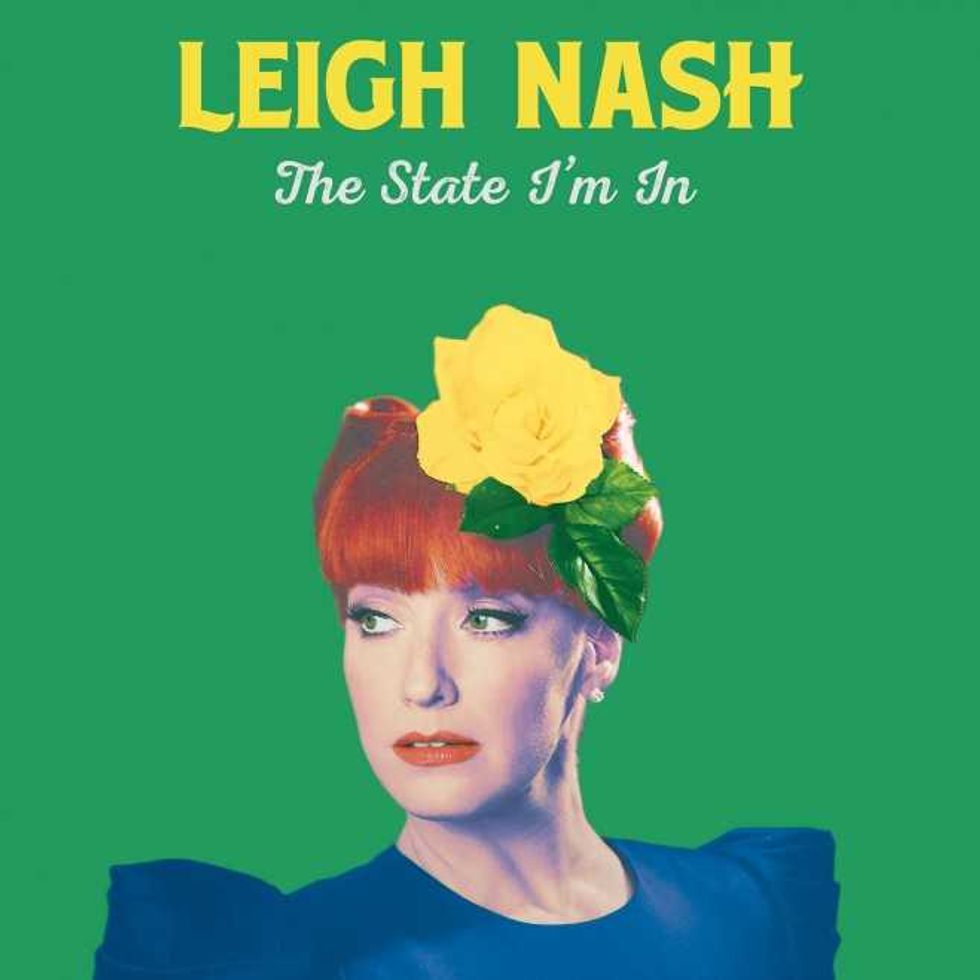 6. Justin Bieber, Purpose
Bieber made one helluva artistic statement with his comeback LP. Shedding his adolescence (and bridging the gap since 2012's Believe), this 19-track collection of beat-driven pop tracks showcased his growth as not only a viable adult artist but also a smooth, convincing vocalist. The shadows of his past are seen in passing glances, as he turns his eyes to the future and the kind of legacy he wants to leave behind. He's not your typical (former) teen phenomenon; Purpose propels him to mull over his youth in mature ways.
Key Tracks: Life is Worth Living, Love Yourself, Sorry

5. Grace Potter, Midnight
Venturing off on her own well-worn path, Potter's latest solo album is intoxicating, as it inks between monstrous arena rock, irresistible dance and dizzying pop. Her voice has always been a marvel to behold (see: Stars), and despite all the boisterous, complex production, she pierces through the noise unlike anything she has ever done. The funky unraveling of Alive Tonight and the Donna Summers-powered Delirious are especially delicious and satisfying.
Key Tracks: Alive Tonight, Look What We've Become, Empty Heart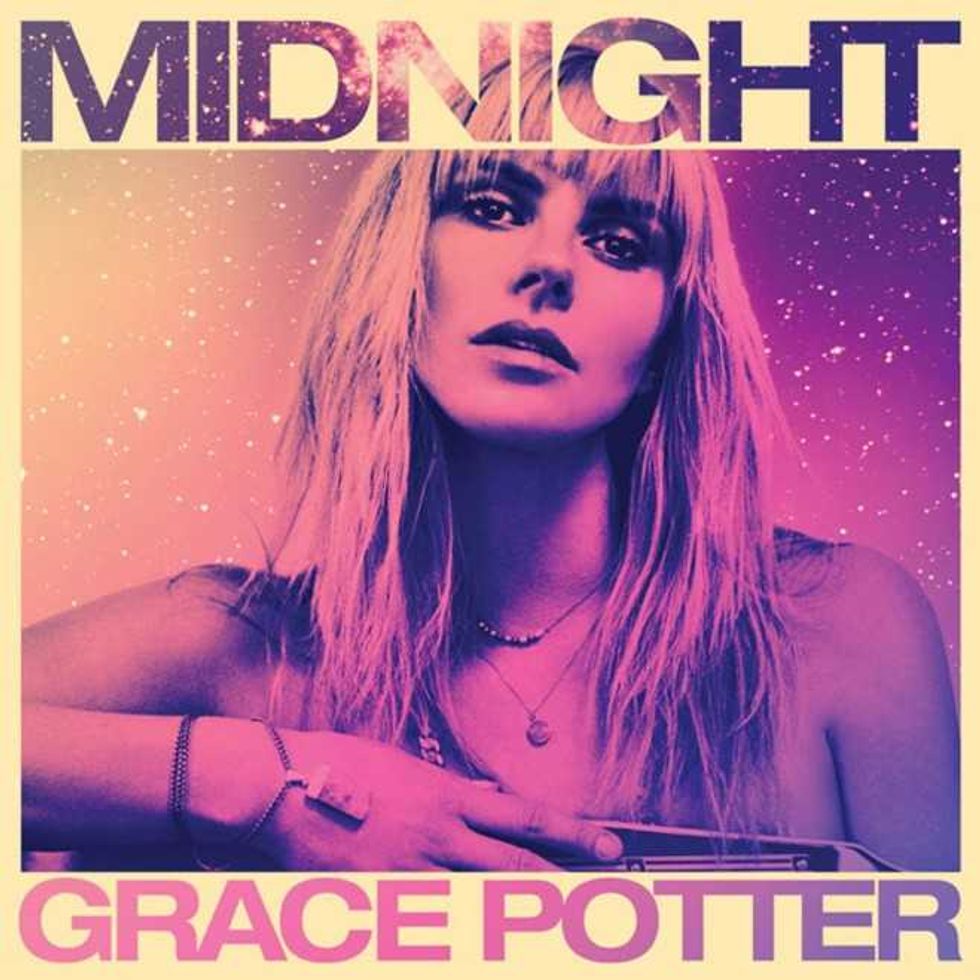 4. Carly Rae Jepsen, EMOTION
Jensen follows 2012's outstanding, giddy and bubblegum This Kiss with an even more stunning set of '80s-influenced dance-floor routines. I Really Like You, while just as catchy as the ubiquitous Call Me Maybe anthem, doesn't quite do the album justice: Making the Most of the Night and Run Away with Me are two of the finest pop bops of the entire year. That only compounds the travesty that this Canadian chanteuse is largely ignored by terrestrial radio. This album should (easily) spawn upwards of seven smashes.
Key Tracks: Making the Most of the Night, Boy Problems, Run Away with Me

3. Melanie Martinez, Cry Baby
"A decoratively agile adornment of toy-like sounds and textures pins together a story of a young girl force-fed to the machinations of abandonment (Pity Party), bloody terror (Sippy Cup), exhilarating love (Training Wheels), crippling heartache (Soap, Alphabet Boy), glossy optimism (Mad Hatter) and even emotional emptiness (Pacify Her). Martinez isn't asking you to embrace every single charmingly twisted chapter of her fairytale. She concocts a world of enchanted transgressions and human-consuming flaws—often slicing open the flesh of our culture in considerably barbaric ways—to make you reconsider your own." [Full review]
Key Tracks: Cry Baby, Soap, Mrs. Potato Head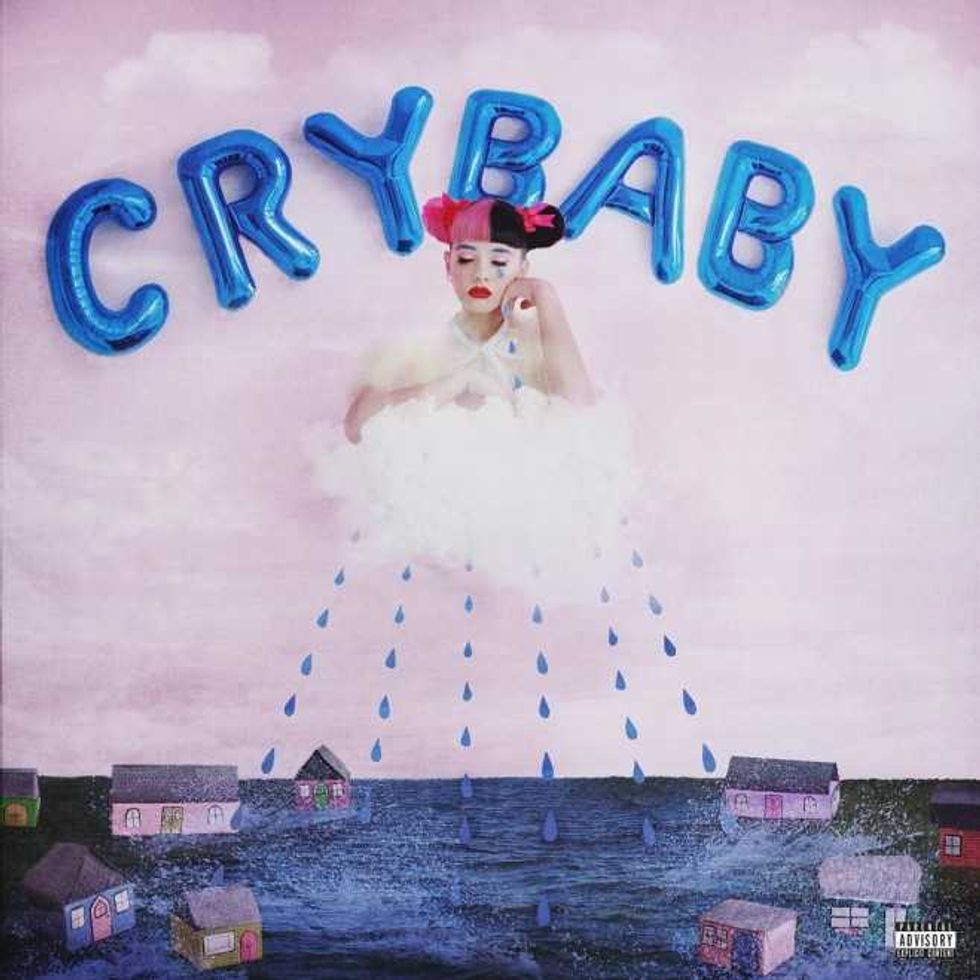 2. Lucie Silvas, Letters to Ghosts
It was nine years since this singer-songwriter's last studio album, 2006's The Same Side, a decidedly more glossy and mainstream project. In the interim, she exercised her songwriting skills (and landed cuts on Katharine McPhee's Unbroken). Taking such a long hiatus could tire anyone else's creative drive but not Silvas'. Her hard work pays off tremendously on Letters to Ghosts. It bends between genres rather effortlessly, often sitting comfortably on the side of country, other times soul, and still other moments are rock-soaked. Her vocal packs an engaging, emotional-punch throughout much of the record, from the opener and title track to the harrowing closer, a cover of Roy Orbison's You Got It. If she doesn't make you cry at some point, your heart is frozen.
Key Tracks: Letters to Ghosts, You Got It, Smoke, Villain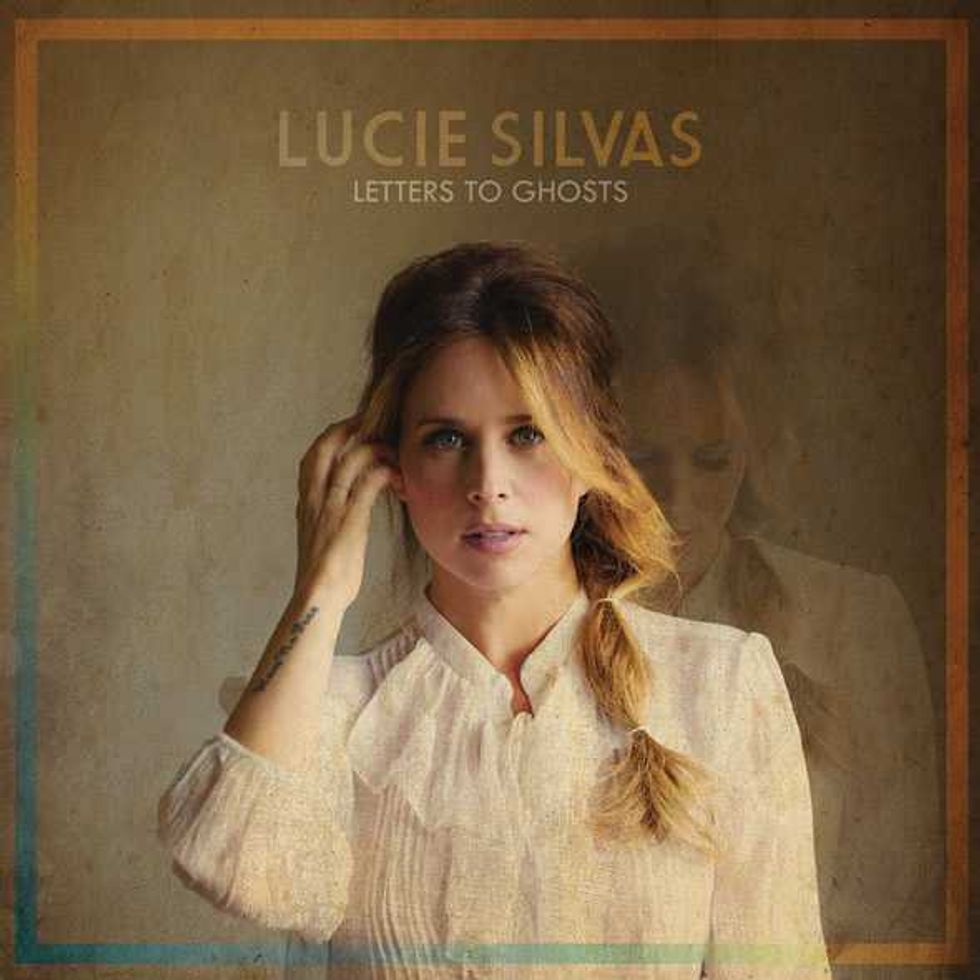 1. Nate Ruess, Grand Romantic
The fun. frontman branches out with his solo debut. It's unlike his band's efforts and is considerably darker than Some Nights anthems. There is an edge of pain which slices throughout the album with cutting precision. It Only Gets Much Worse, Harsh Light and the title track are especially moving. He doesn't shy away from delving into the inner recesses of his soul, often unearthing unpleasant and bitter memories. The LP is another case when heartache and anger elicits truly great music.
Key Tracks: Great Big Storm, Harsh Light, It Only Gets Much Worse, Grand Romantic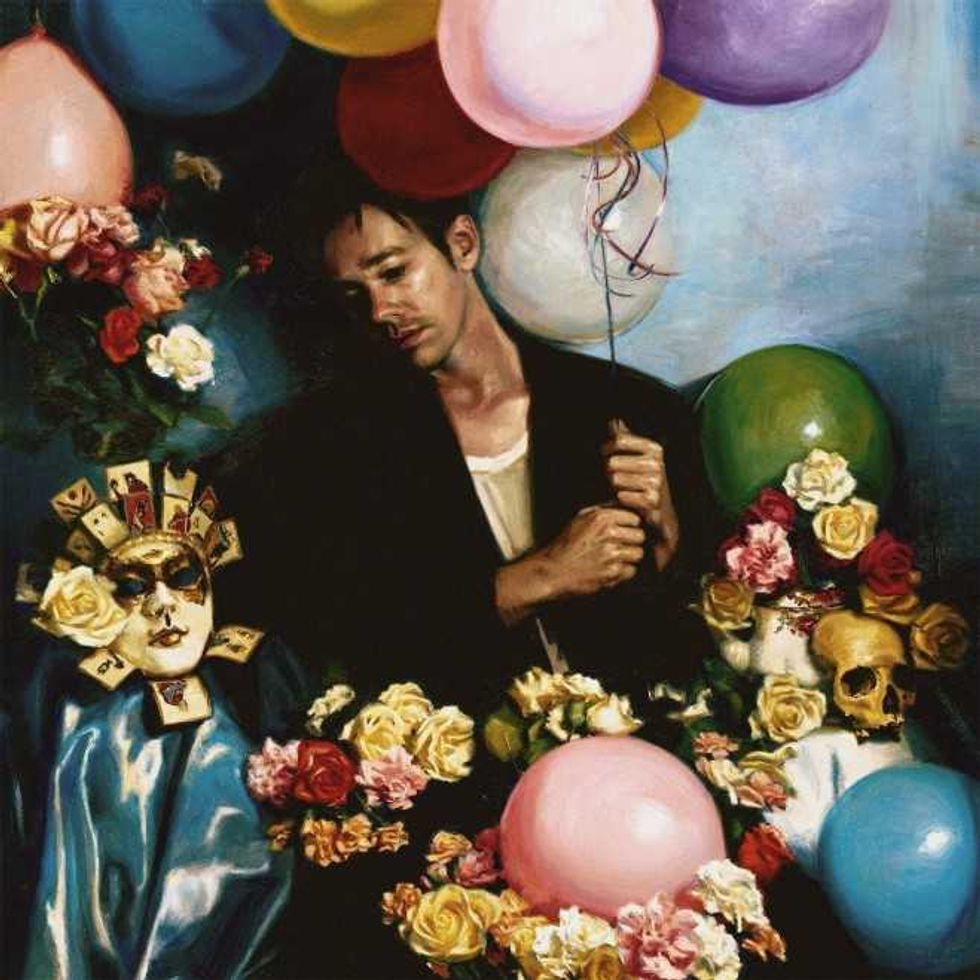 Stay tuned for music updates. Be sure to follow @Popdust and @JasonTheScott on Twitter!