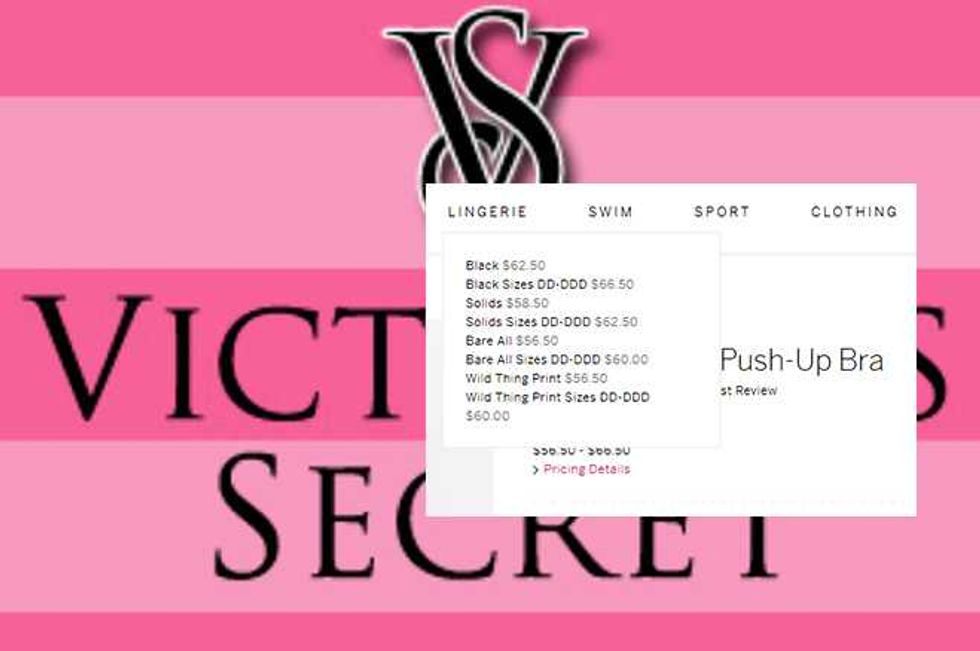 Victoria's Secret may be synonymous with Sexy Babes, but the brand adds a surtax on lager bra sizes of up to $4 extra for a double-D cup.
Does it actually cost that much for the extra fabric, and if so, why does a size 0 pair of jeans cost the same as a size 8?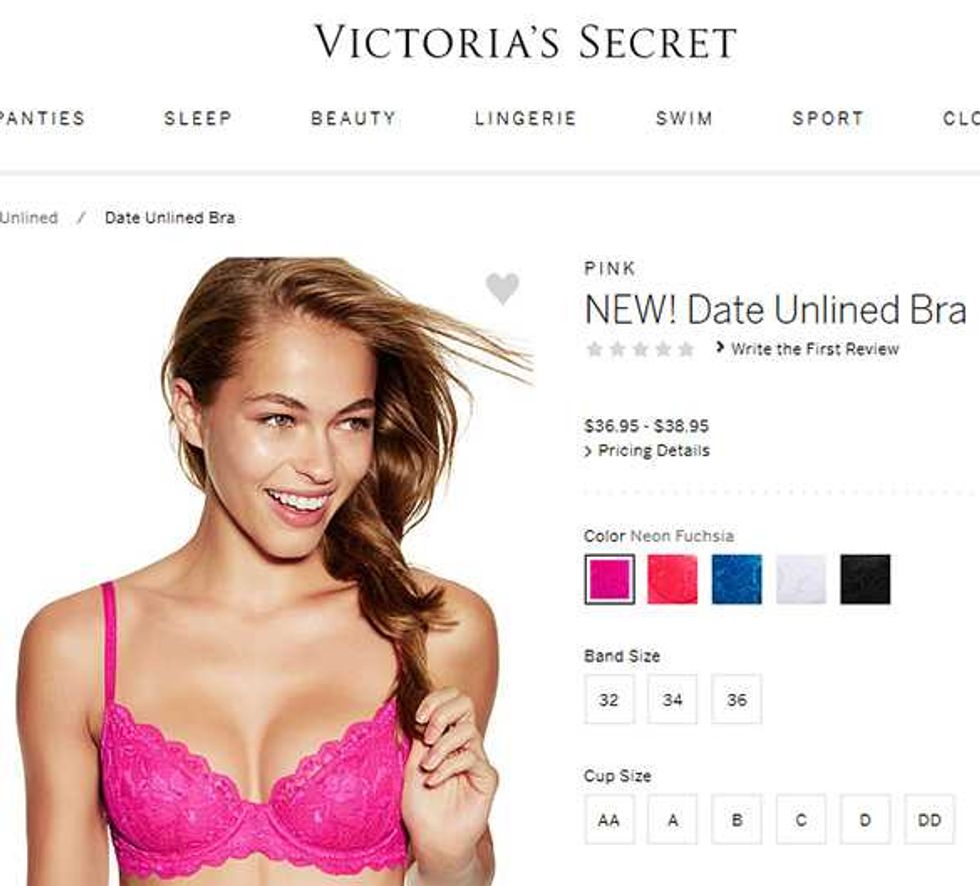 A nice Wacoal bra at Nordstrom costs the same for a 32D and a 42H. Yes, you heard me, cups come in H, which translates to a 5D if you must know.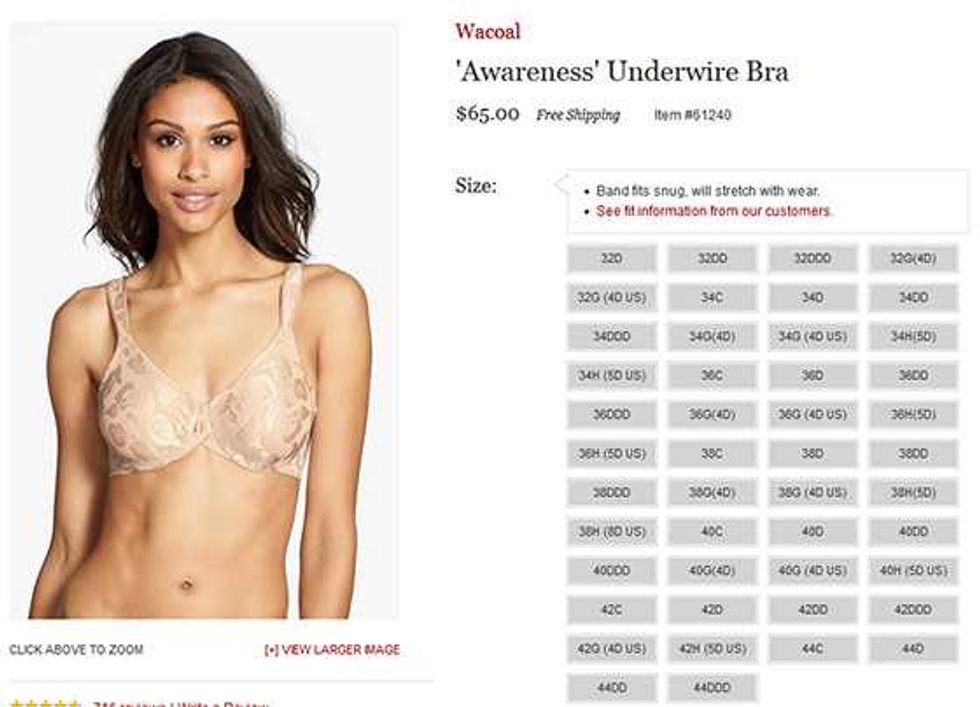 Anyway, this secret of Victoria's is not good and it's not fair. There is also more than a bit of irony in a brand that celebrates sexy women in sexy lingerie, to penalize bodies that are curvier.
And the penalties seem directed specifically to breasts, since a fishnet Cheekini panty costs the same for extra-small through large.
I hope you will appreciate my sacrifice to bring you this consumer shocker, ladies, because now I will be followed all over the Internet by ads for fishnet Cheekini's for the rest of my life. It's just one of those risks I take for you, as a muckraking journalist.
If you're not happy about Victoria's Secret pricing policy, take heart: Last year, a petition convinced Old Navy to stop charging more for it's plus-size jeans.
Change can happen if you're willing to be heard and demand it. If you can't stand up for big breasts, really, what can you stand for? Remember: They may come for small boobs next.