If you've ever wanted to know what Christina Aguilera looks like as a poorly-rendered video game character, then here's your chance. The Voice diva is one of the special celebrity characters featured in the upcoming American version of the hit Japanese Nintendo 3DS game, Tomodachi Life -- and she looks like a flawless hot mess of polygons and cheap make up.
Judging by an official trailer for the popular game, players are able to have a dance party with Xtina, and also walk her down the runway in a virtual fashion show.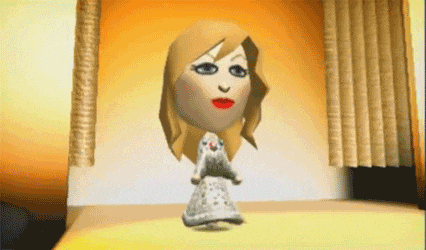 Other celebrity players are available for download too, including someone named Debby Ryan and a dude called Shaun White. I have no idea who they are, which either means that I'm getting old or that Nintendo spent 90% of their celebrity endorsement budget on Xtina.
[Via ATRL]