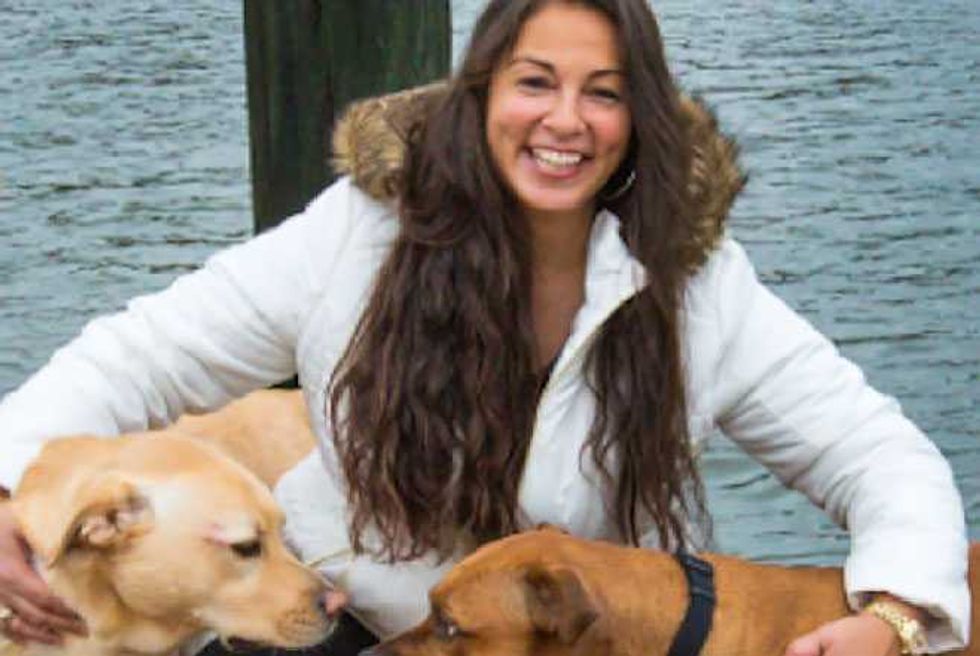 dog rescuer jail larceny
Bettina Cuce-Rodriguez is a hero.
In January of 2015, she rescued a dog who had been chained up in freezing weather for months, if not years, without adequate food or water.
Rescuers Risk Their Lives To Save Animals —This Will Brighten Your Day
Now he is in a warm, loving home and sleeping in a bed for the first time in his life. But instead of being hailed as the hero she is, Bettina and the two friends who helped save the dog are facing 10-year jail sentences!
Along with Rodriguez, a grand jury also indicted Gordon Shell, a former professional mixed martial arts fighter and dog lover from Detroit, and Charlene Boyajian, also of Virginia Beach.
Idaho State Accountant/Troll Wants Y'All To Know She Just LOVES Killing Animals
They are being put on trial for dog larceny, all because they freed a dog from a life of suffering.
Cuce-Rodriguez and her four sisters have rescued hundreds and work tirelessly to shed light on all of the animal abuse, dog fighting , and neglect that plagues her home town of Virginia Beach, Va.
They devote free time and money to local dog-rescue efforts—gathering food and supplies, finding homes for pets, picking up ones that have been abandoned and arranging veterinary appointments.
Who Knew?!! 90s' Sex Symbols Barbi Twins Are Awesome Animal Rights Activists!
When the news about the poor dog was brought to her attention, Bettina tried to go through the proper channels. She contacted local animal services numerous times, but no action was ever taken.
The Cuces and other rescuers said they had received repeated reports about the dog. They said they were told it was being left outside in all kinds of weather with no food or water and that it was near death the day it was taken.
Pamela Anderson And Miley Cyrus—BFF's Who Love Animals And Nudity
"He was going to freeze to death," Bettina tells Popdust exclusively. "The wind chill factor was in the teens that day and the temperature was going down to 5 degrees that night."
She refused to let the dog suffer any more.
Supermodel Katie Cleary Is A Kick Ass Animal Rights Activist
"Martin Luther King said, 'Never, never be afraid to do what's right, especially if the well-being of a person or animal is at stake. Society's punishments are small compared to the wounds we inflict on our soul when we look the other way.'
"That's how I try to live my life."