Eva Mendes revealed on the Today show this week that Ryan Gosling is a hands-on dad who is comfortable changing their baby's diapers.
For anyone who thinks it's a big deal for a father to change diapers, wake up, it's not the 1950's! Men do diapers, they go to pediatrician appointments, they sometimes even show their feelings!
For the rest of us, the news here is that we need to stop believing those 'reports' that Ryan and Eva have split up.
They are a real couple, who try hard to maintain their privacy by not appearing on red carpets together and by avoiding the usual paparazzi hang-outs.
We want to live in denial, but studies have shown that pretending Ryan Gosling is going to find you in a crowd and fall in love with you is a poor defense mechanism against reality. It was okay before he met Eva but now, no.
Since we can't have Ryan personally, in the biblical sense, we may as well just go back to admiring him as the bar every other man must try to reach.
Sensitive, brainy, strong, heroic, muscular, humble, talented, and comfortable with his feminine side while flexing his six-pack abs. He probably sings to the baby too, in perfect pitch.
And let's not forget the time he wrote this daughter Esmeralda's name on his knuckles: Wearing his leather jacket, it is the perfect defining juxtaposition of tough and tender.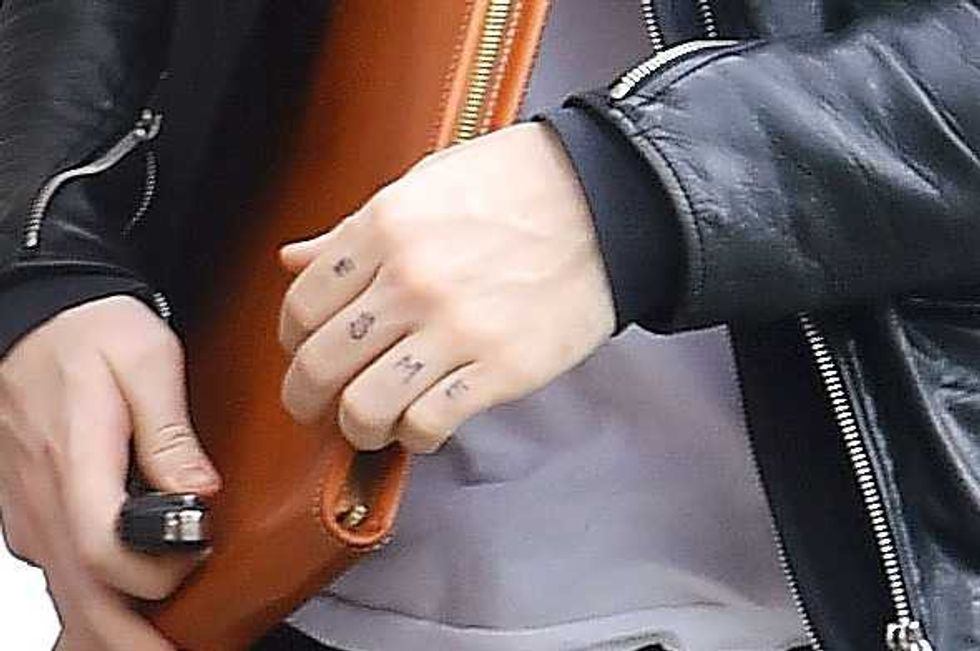 Back to those diapers, though. Eva agrees that men changing diapers is a given and doesn't call for a Dad of the Year award. In the same interview, to promote her new clothing line, Mendes reveals that this is only the third time she has been separated from from the baby, who is safe at home with 'Papa.'
You know what, on second thought, let's try denial for just a little while longer. Who are we hurting, right?
Watch the interview, below.